Ask the experts
Here is a selection of Q&As from Your South Wales Wedding magazine. If you would like your question answered by our experts, please email it to editor@yoursouthwales.wedding.
To view more Q&A's on a different topic, please select one from the list below.
Hot topic: Wedding worries
Our experts solve your problems.
---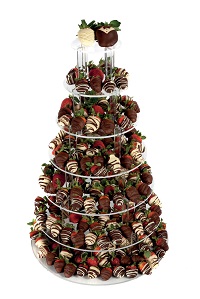 A delicious buffet
Q. My fiancée and I have decided against having a traditional wedding cake and instead are going to have a table full of yummy treats. Do you have any suggestions on what goodies we should opt for?
A. Lee Parsons says: Here are some suggestions for your big day:

- If you want to impress your guests why not opt for a seven-tier strawberry tower complied of 200 strawberries hand-dipped in fine Belgian chocolate?

- Try chocolate-covered shortbread biscuits in hand-tied bags, these are always popular and can even double up as favours.

- Candy buffet tables are a great way of colour coordinating your confectionery choices to fit your chosen theme.

- Try a fruit display complete with chocolate strawberries and fruit palm trees.

- Cheese towers or fruit baskets are a quirky alternative to the traditional sweet table and can even double up as an extra course after dessert.

- Edible bouquets are also a good choice, they're filled with chocolate strawberries, fluffy jumbo chocolate-covered marshmallows and you can even create a table display with them.

- A unique option is chocolate pizzas – these can be added to any fruit, sweet, savoury or cheese display to add some quirkiness.
---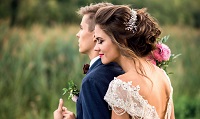 Catwalk to aisle
Q. My fashion-forward groom will want to look on-trend on our big day – what do you suggest?
A. Danielle Harvey says: As with bridalwear, grooms-to-be are looking to push the boundaries with their big-day attire. Gone are the days of a black three-piece tailcoat, in 2016 we saw a variety of navy hues, cool greys and plenty of tweed.

Looking to 2017, botanical prints are going to be huge across all styling aspects including fashion. Whether it's the shirt, suit lining, accessories or even the shoes, make sure your groom is in a fresh floral print in 2017.
---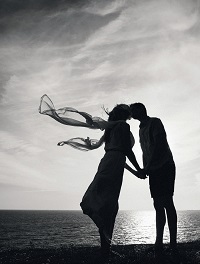 Memories for a lifetime
Q. My hubby-to-be and I are worried about having our pictures taken on our big day. We're not the best posers but would love a few snaps in the venue's gorgeous grounds, which will look stunning during our spring nuptials. What would you suggest we do?
A. Martin Phillips says: It's normal to feel nervous when being the centre of attention, one way of getting over this is to book a pre-wedding photo session with your photographer. Most will charge a little extra for this but here at Martin Phillips Photography we think it's so important to have a pre-wedding shoot that we offer it to all couples free of charge. These usually take place around a month or two before the big day, everyone thoroughly enjoys them and afterwards couples usually feel so much better about being photographed. If you love the shots we can even bring along a large mounted print on the big day for your guests to use as a signing board.

When it comes to being photographed, it's usually best to not look at the photographer unless asked and don't think too much about posing! Make sure you choose a photographer with experience and someone who will ensure you receive effortless, relaxed and natural images.

Lastly keep formal group photographs to a minimum and most importantly enjoy your day!
---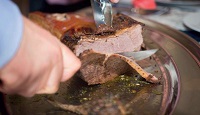 Food heaven
Q. We're having a relaxed and informal wedding and, as we're both real foodies, would love to wow our guests with a tasty menu. What do you suggest?
A. Chris Cadogan says: If you want to ensure everyone has a memorable experience and that your menu has the wow factor then I'd suggest a meat menu. This could be in the form of a hog roast, pulled pork, beef brisket or a delicious BBQ.

If you're after a formal touch then why not start the day with canapés? Then move on to a posh ploughman's followed by a picnic hamper per table for your guests to share.

A chocolate fountain would be a fabulous finisher or for those with savoury taste buds a selection of hand-picked cheeses with crackers and chutneys.
---
Contact our experts...

Chris Cadogan
Manager
Danielle Harvey
Features editor

Lee Parsons
Managing director

Martin Phillips
Photographer
---