Ask the experts
Here is a selection of Q&As from Your South Wales Wedding magazine. If you would like your question answered by our experts, please email it to editor@yoursouthwales.wedding.
To view more Q&A's on a different topic, please select one from the list below.
Hot topic: Wedding worries
Our experts solve your problems
---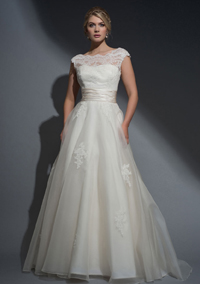 Second time around
Q. I'm an older bride about to celebrate my second marriage. I don't want to wear a white gown but I'd still like to look 'bridal'. Are there any colours or patterns you can suggest that would suit my big-day look?
A. Victoria Griffith-Price says: Thankfully, the days of having to wear a bright white gown are long gone and there are now more colour choices than ever before – from warm shades of ivory, to champagnes, blushes and bold prints. This is great news for all the brides who don't feel comfortable in a traditional gown.

Many designers now offer their creations in different colour variations, so make sure you ask your bridal boutique if the dress you're trying on comes in different shades.

Antique ivory, champagne, coffee-coloured and nude dresses are all trending right now and are super flattering on many skin tones, so don't be afraid to explore different styles.

Our recommended look is our Louise Bentley, Frederica gown, with its warming soft ivory colour and flattering lace overlay it's perfect for sophisticated second-time brides. It's also available in three lengths – full, '50s and tea-length.
---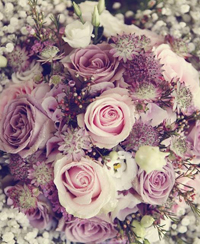 Blooming wonderful
Q. We're on a tight budget but I still want beautiful flowers on my big day. How can I spend my money wisely?
A. Tracy Bell says: Here are my top tips for sticking to a budget without compromising on style:

- Focus on what colour blooms you want and leave the flower choice to your florist.

- Choose ones that are in season as they're more reasonably priced.

- Gypsophila hand-tied bouquets are one of the cheapest options available.

- Go for the mixed wild flower look in your décor as this is a money saver.

- Opt for a wrist or handbag corsage for your bridesmaids.

- Remember to trust your florist and be honest about your budget.
---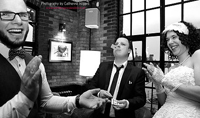 A magical day We're having
Q. We're having guests of all ages at our wedding. Do you have any suggestions of how we can keep them all entertained throughout the day?
A. Jamie Williams says: For me choosing a form of entertainment that can tick all of the boxes is a must.

I suggest you look into hiring a magician for your big day, they're accessible to any age group, able to come to your guests throughout the day and they can perform both inside and outside regardless of the weather. In my opinion having a magician is no longer considered a luxury but it's instead a necessity!

Magic is a great way to bring people together, I've performed all over the world for more than ten years and it's always a pleasure to be able to bring laughter and joy to people regardless of their age and background.
---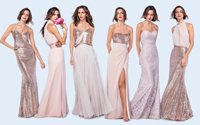 The roaring '20s
Q. We're having a Great Gatsby-themed wedding and I want my bridesmaids' dresses to look glamorous but I don't know what style to go for. Do you have any suggestions?
A. Coryn Emma Price says: The Great Gatsby was set in the 1920s, the luxurious era channelled by glitz and glamour, where the venues were decorated with crystal chandeliers and the women wore heavily-beaded fringed dresses that draped from their silhouettes.

It's important that the bridesmaids enhance the bride instead of overshadowing her. If you chose a beaded number I'd advise you choose a plain and elegant gown for your girls and then accessories it with a '20s inspired headpiece. Whereas if you've chosen a classic silk fitted gown contrast this by dressing your girls in lots of sparkle and sequins.

Here at Baroque Boutique we carry the Maids to Measure range, including the beautiful Bellatrix dress that would look amazing accompanied with a glittering headpiece. Alternatively if you're looking for a more modern approach then the Watters sequin option would look great. This two-piece will allow you to mix and match and find the perfect style for each of your bridesmaids and create a range of '20s inspired looks while adding a bit of glitz and glam to your big day.
---
Contact our experts...

Coryn Emma Price
Occasionwear boutique

Jamie Williams
Magician

Tracy Bell
Florist

Victoria Griffith-Price
Bridal boutique owner
---