Ask the experts
Here is a selection of Q&As from Your South Wales Wedding magazine. If you would like your question answered by our experts, please email it to editor@yoursouthwales.wedding.
To view more Q&A's on a different topic, please select one from the list below.
Hot topic: Winter weddings
Our experts solve your problems
---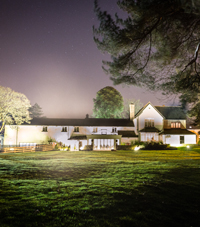 A winter wonderland
Q. We're having a winter wedding and we want to celebrate outside in a marquee. Will there be enough space to include our Christmas decorations?
A. Laura Barrett says: Our marquee has ample space for your decorations and can generally hold 300 people. It comes complete with an integrated heating system and for larger celebrations the area can be partitioned to create more room. The surrounding crisp white drapes really help set off the festive-vibe and you could even create a snowy effect with our customisable uplighters.
---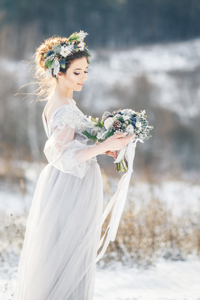 Ice queen
Q. We're getting married this December and I want to incorporate our wintry theme into my hair style, do you have any suggestions of how I can achieve this?
A. Lizelle Evans says: - If you're having a bohemian or al fresco-themed wedding then I suggest you wear a flower crown. Try and incorporate strong colours such as reds and whites and let your hair cascade down your back with loose strands framing your face.

- A diamanté tiara or a pearl garland would look great intertwined with a fishtail braid.

- If you're going for a vintage theme then I suggest you take inspiration from the 1920s. Go for a side parting and embellish your look with a crystal headband or a feather headpiece.
---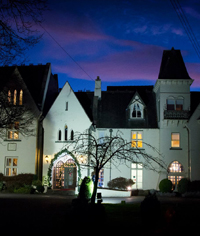 Let it snow
Q. We're getting married near Christmas and want to decorate our venue with festive elements without going overboard. Do you have any suggestions of how we can incorporate our theme into our big day?
A. Carol Knight says: Here are some simple ideas that will help you transform your venue into a winter wonderland.

- Decorate your cake with a pearlescent finish topped with frosted fruits, berries and foliage.

- Consider incorporating a small sprig of mistletoe or holly into the ties on your chair covers.

- Try using fir cones as place holders.

- Line the aisle with white twigs and decorate it with silver accessories, shiny pearls, crystals and twinkling lights.

- Instead of a guest book give your loved ones a Christmas-themed gift tag and ask them to write a message.

- For your wedding favours consider using gingerbread men or sparklers.

- Make sure you ask your venue's wedding coordinator about the decorations they're planning to use at Christmas to ensure it doesn't clash with your chosen colour scheme.
---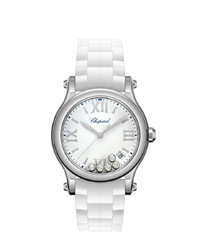 Blue Christmas
Q. We're having a January wedding and I want to incorporate the season into my jewellery. Do you have any suggestions?
A. Katie Keefe says: There are lots of accessories that would work really well with a winter wedding.

- The beautiful pearl and diamond falling flakes pendant comes from the Mikimoto collection. It features Akoya cultured pearls and diamonds set in an 18ct white gold chain.

- This stunning Chopard watch is ideal for brides wanting to keep track of time. It features a 36mm stainless steel case with a white matt dial, rubber strap and signature diamonds under the watch face.
---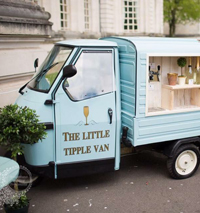 Just one glass
Q. My hubby-to-be and I are considering hiring a drinks van for our upcoming winter nuptials but there are so many different options we're feeling overwhelmed. What should we take into consideration before booking?
A. Anthony Decaux says: Here are my top tips:

- Find out if the supplier has an alcohol license, a five-star hygiene rating and insurance.

- Make sure your venue will allow a drinks van on the property.

- Take into consideration how many guests are attending – in general couples use 20litres on tap which is roughly 150-160 standard glasses.

- The van is usually used for your welcome drinks and is ideal for keeping your guests entertained during the photographs. It can also be used while the room is being transformed for the reception and the evening guests begin to arrive.

- Check if the supplier offers extras such as craft beers, barrows and prosecco.

- Some companies offer a bespoke service that can be tailored to suit you.
---
Contact our experts...
Carol Knight
Wedding coordinator
Katie Keefe
Diamond manager
Laura Barrett
Events coordinator
Lizelle Evans
Bridal hair specialist
---