Ask the experts
Here is a selection of Q&As from Your South Wales Wedding magazine. If you would like your question answered by our experts, please email it to editor@yoursouthwales.wedding.
To view more Q&A's on a different topic, please select one from the list below.
Hot topic: The finishing touches
Our experts solve your problems
---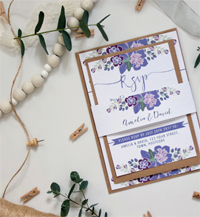 On-trend
Q. We love Pantone's Colour of the Year, Ultra Violet, and want to incorporate it into our stationery ready for our spring wedding. Do you have any suggestions?
A. Louise Waterton says: This beautiful colour lends itself perfectly to a wide range of styles and would look great incorporated into your stationery.

- Floral elements would be ideal for a spring wedding.

- If you're looking for a chic finish why not try some ribbon detail?

- The beauty with this bold and vibrant hue is that it works well on text and graphics meaning even if you're looking for a more minimalist finish it will look great.

- For a more striking look you could consider vibrant envelopes or lining.

- The watercolour trend is very popular at the moment and this fantastic colour would complement the style perfectly.
---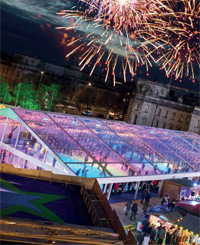 The wow factor
Q. I'm looking for some fun entertainment to please all the family on our special day. Do you have any suggestions?
A. Jason Venables says: I recommend you look into having an impressive display of fireworks. It's a fantastic way to end your big day and is sure to be a hit with all of your guests both young and old. Certified suppliers and operators can help you plan exactly what you want and then liaise with your venue to deliver a controlled and safe show.

Professional fireworks are not available to the general public but in the hands of a licensed operators it can be used to create an unforgettable experience. Triggered electronically and leaving nothing to chance, displays by companies like the 11th Hour add a wow factor to your special day that's hard to beat.
---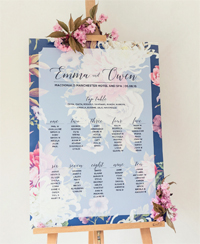 The paper chase
Q. I'm trying to find a wow-factor table plan that will be a real focal point at our wedding. How would you suggest I achieve this?
A. Jo Shaddick says: Your table plan is something you can experiment and have fun with.

- A beautifully designed and presented board or mirror is the classic choice that most brides opt for.

- If you want something a bit different you could hang cards from a tree, a reclaimed door, or even some quirky bicycle wheels. Try and pick something that relates to your theme and expresses both of your personalities.

- Alternatively, you could lay out picture frames, each containing printed table cards and then accessorise with flowers, succulents, books or candles.

- Have a look for escort cards, a trend making its way over from the United States. This is where each of your guests have their name and table number written or printed on a card, tag or label and laid out in alphabetical order.
---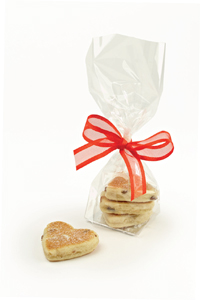 Delicious treats
Q. We're having a traditional Welsh wedding and want to give our guests some sweet wedding favours. Do you have any suggestions?
A. Jo Roberts says: You may want to think about having Welshcakes as your favours as the biscuits are delicious and iconic to Wales.

- If you've got guests coming from outside of the area then they may not have heard of Welshcakes before so it would be a great talking point.

- It's a very popular idea, lots of happy couples tell me that they went to collect the spares at the end of the night and there weren't any left!

- Something you may want to consider when looking for a supplier is whether they can cater for any special dietary requirements such as diabetic, gluten free, vegetarian or vegan.

- You may also want to see if the company can make specific shapes or flavours.

- Before purchasing I suggest you request a sample so you can be sure that it tastes as good it looks.
---
Contact our experts...
Jason Venables
Event management
Louise Waterton
Stationer
---