Buy a copy
There are 5 different ways to buy Your South Wales Wedding magazine.

Click here to view some sample pages from an eMagazine
To order the latest copy of Your South Wales Wedding magazine or to obtain back issues, click here.
Alternatively call us to order your copy, post-free for just £3.45, on 01376 514000
Read Your South Wales Wedding magazine in electronic format for just £1.49 per copy (Smartphone and Tablet compatible) click here
You can subscribe for just £17.60!
Annual subscription (6 issues)
Save over 15% off the normal cover price
FREE postage and packing
Receive each issue as soon as it is published
To order your subscription, simply call us on 01376 514000 or click here
Alternatively, click here to order an eSubscription for just £7.60
Readers will receive a full sized Skinny Tan 7 Day Tanner, worth £19.99 when they take out a year's printed subscription to Your South Wales Wedding.*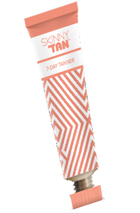 Sign up for a year's subscription to Your Kent Wedding and not only will you save money on the cover price, you'll also receive a luxurious self tan worth £19.99*. Since bursting onto our screens back in 2013 on hit BBC show Dragon's Den, Skinny Tan has continued to make a huge impact in the beauty world. It boasts natural tanning actives, skin-smoothing guarana and beautiful bronzed tones that look just like the real thing – plus it's super easy to use; is it any wonder all five dragons were fighting over this brand? Now it boasts 25 products in the range to help you achieve a gorgeous sunkissed glow; whatever the weather! For more information visit www.superdrug.com

Skinny Tan has teamed up with County Wedding Magazines to offer readers a very special gift – a full-sized version of its popular 7 Day Tanner Self Tan. This boasts a heavenly tropical scent and helps disguise visible signs of cellulite as well as giving you a beautiful natural look for seven days – perfect for any pre-wedding prep or even maintaining the honeymoon glow for a little bit longer. All you need to do to claim your gift set is take out a year's subscription to Your Kent Wedding.
* Subject to availability
4. Buy a copy from a retail outlet
Your South Wales Wedding magazine is available from newsagents and supermarkets.
However, if you do have problems, or if your newsagents has sold out, then call us!
We'll send your copy to you post-free for just £3.45 inc P&P. Simply call us on 01376 514000
5. Overseas Orders
For non-UK customers, please email admin@county.wedding for full details.
---