Why you should buy issue 63 of Your South Wales Wedding magazine...
September/October 2018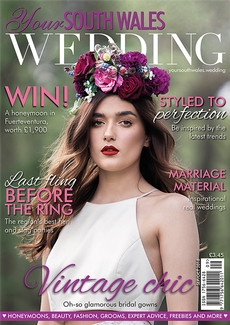 Fuerteventura competition
Win a romantic honeymoon to Fuerteventura, worth £1,900
Glitz & glam
Jordan and Mark tied the knot with a glamorous theme at the beautiful Hensol Castle
Love me like you do
Laura and Joe's stunning nuptials were held at the grand National Museum Cardiff
Endless love
Charlotte and Shaun celebrated their big day at the Best Western Diplomat Hotel and Spa
Spotlight on the Vale of Glamorgan
Discover some of the best venues in the area
A bit of R&R
Tie the knot in a luxurious spa
The finishing touch
Styling for every venue
Last fling before the ring
The region's best hen and stag parties
Wedding traditions
From cutting the cake to the first dance, we discuss popular traditions and where they originated from so you can make an informed decision about the ones you want to keep
A stylish affair
Take inspiration from this oh-so modern shoot
Movie star magic
This season's bridal dresses have taken Hollywood glamour to the next level
Fabulous fishtails
This favourite style never goes out of fashion
Lip service
Pucker up with these products
Keep calm and marry on
Psychologist Dr Becky Spelman advises on the best way to manage the pre-wedding stress
eMagazine
Available to download NOW for only £1.49
Printed Copy
(inc. free eMagazine)
In Stock
Click here to use our online ordering service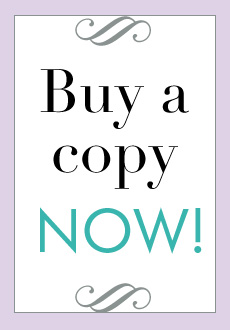 ---
Buy a copy
There are 5 different ways to buy Your South Wales Wedding magazine.

Click here to view some sample pages from an eMagazine
To order the latest copy of Your South Wales Wedding magazine or to obtain back issues, click here.
Alternatively call us to order your copy, post-free for just £3.45, on 01376 514000
Read Your South Wales Wedding magazine in electronic format for just £1.49 per copy (Smartphone and Tablet compatible) click here
You can subscribe for just £17.60!
Annual subscription (6 issues)
Save over 15% off the normal cover price
FREE postage and packing
Receive each issue as soon as it is published
To order your subscription, simply call us on 01376 514000 or click here
Alternatively, click here to order an eSubscription for just £7.60
4. Buy a copy from a retail outlet
Your South Wales Wedding magazine is available from newsagents and supermarkets.
However, if you do have problems, or if your newsagents has sold out, then call us!
We'll send your copy to you post-free for just £3.45 inc P&P. Simply call us on 01376 514000
5. Overseas Orders
For non-UK customers, please email admin@county.wedding for full details.
---