Dance the night away at the Grade II listed Brangwyn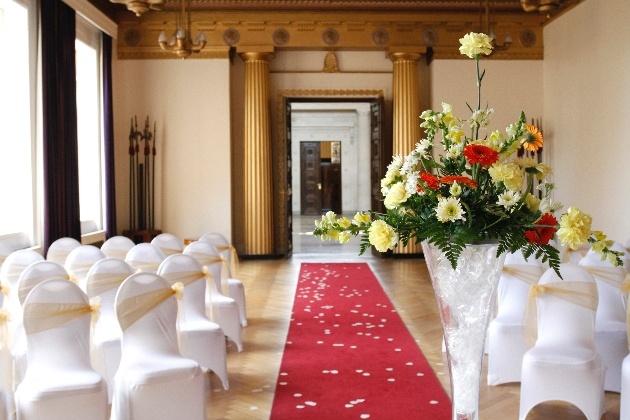 Brangwyn, SA1 4PE
01792 635 432 | www.brangwyn.co.uk

The Grade II listed Brangwyn is within walking distance of the beautiful Victoria Park and spectacular sweep of Swansea Bay, perfect for couples looking to explore and take photographs. The property has striking and majestic architecture with high panelled ceilings and walls adorned with the famous Empire panels by renowned artist Sir Frank Brangwyn. Built in the 1930s, this historic venue has an Art Deco décor throughout, creating a grand backdrop for weddings.

Celebrate in style
The high panelled ceilings and walls of Brangwyn's main hall create an impressive backdrop and are ideal for large ceremonies.

Alternatively, the George Hall and Lord Mayor's Reception Room, decorated with a grand décor, is perfect for more intimate nuptials.

We love...
Brangwyn's rich décor and interesting history.