Meet Jo Roberts from Fabulous Welshcakes Ltd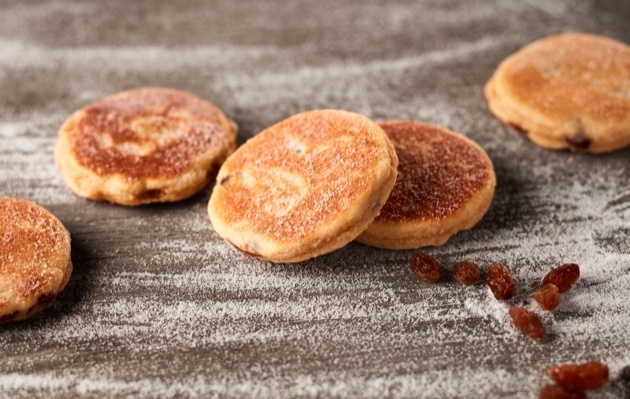 Meet Jo Roberts from Fabulous Welshcakes Ltd
07795 473 224 | jo@fabulouswelshcakes.co.uk | www.fabulouswelshcakes.co.uk
www.instagram.com/fabulouswelshcakes and www.facebook.com/fabulouswelshcakes

Tell us about your background – how did you start your business?
I've worked in the food and drink industry all my life and spent many years promoting Welsh food and drink at home and abroad. I love Welshcakes and always wanted to start my own business, so 14 years ago, I took the plunge and started Fabulous Welshcakes.

What should couples expect when booking your services?
We offer a bespoke service from start to finish. I think it's really important to treat every customer individually, and we will do whatever we can to meet each couple's needs.

What's your favourite wedding that you've worked on and why?
I don't have a favourite as such, but we have some pretty interesting weddings over the years, some of the more unusual shapes we have been asked to make include cowboy boots, fish, lighthouses and Mickey Mouse, to name a few! Wherever I go, if I see a good cutter, I buy it, and luckily I had just come back from Disney with a Mickey cutter in my bag!

How long before the wedding should couples book?
We're currently taking bookings for next week and as far away as 2023, so ideally, three months or longer is good, but we will always take bookings at shorter notice.

What's your favourite part of the job?
When we have tied favours in a vivid colour ribbon, and they're all lined up in their boxes ready for delivery, I sometimes stand back to look at them all and think a job well done!

Do you have any top tips for couples looking for Welshcakes?
I would ask for a sample, that way you can see the presentation of the favour, the care that has been taken and most importantly the taste. It's also worth checking if special diets can be accommodated, we offer vegan, gluten-free, sugar-free options. We have also switched over last year to biodegradable bags for our favours which is a growing consideration for many couples.