Meet Jenny Leeb-Du Toit from Cakes Especially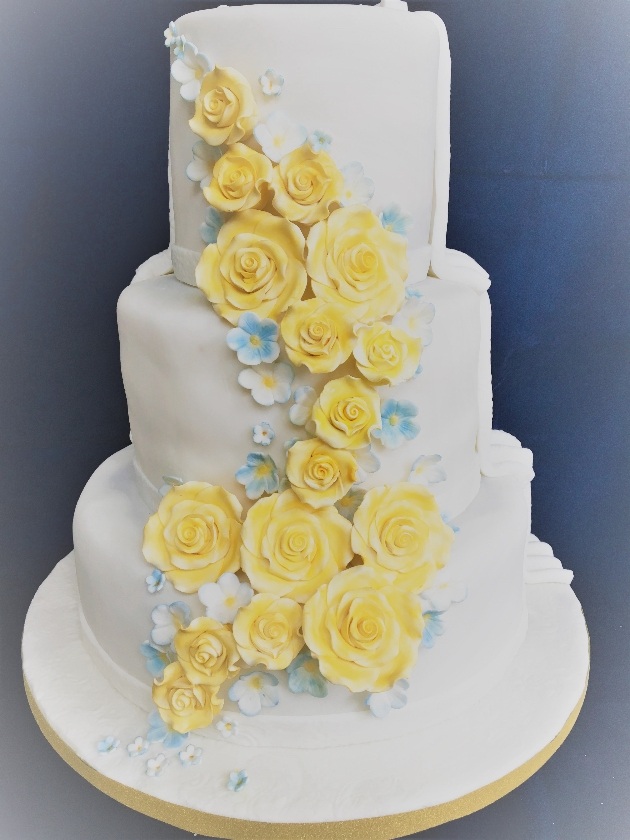 Credit: www.instagram.com/carwencrabtreeMeet Jenny Leeb-Du Toit from Cakes Especially
07855 278 946 | info@cakesespecially.com | www.cakesespecially.com
www.instagram.com/cakesespecially and www.facebook.com/cakesespecially

Tell us about your background – how did you become a cake maker?
I've always loved baking and making sweet treats. It was my go to activity when I was growing up, and I learnt from my mistakes and had fun in the process. I was quite a proficient baker by the time I left school. I practiced for friends and family for years and built up my decorating skills by attending several courses. I was a laboratory scientist for a few years, and I find that baking is a scientific process – just much more fun!

I enrolled in decorating courses which led me to open my own business and teach a class in Abergavenny. My favourite thing in the world is making wedding cakes, from meeting clients to the design and set up.

What should couples expect when booking your services?
I offer a tasting and consultations on certain days – online with postal deliveries if restrictions are in place – but face to face if restrictions allow. Ring, message or email to get booked in. We can discuss and decide on all the design details, flavour choices etc. After that, you can relax knowing it's all in hand. You will arrive at your venue on the day to find your dream bake waiting for you.

What's your favourite wedding that you've worked on and why?
I've loved all of them, but the most interesting one was where the bride's mother desired a traditional design, but the bride and groom wanted a Star Wars-themed cake. I combined both ideas by making one side white with yellow roses cascading down, and the other was black with stars and several characters from the film. The two sides were separated by elegant fondant with fabric effect folds.

How long before the wedding should couples book?
With weddings being postponed over the last year, slots are filling up fast for the end of 2021 and moving into next year – so the sooner, the better!

What's your favourite part of the job?
My favourite part is setting up at the venue. The adrenalin is always high in the week before the wedding, but to see it all come together on the day is magical. It's also great to meet the venue team and other suppliers.

Do you have any top tips for couples looking for a cake maker?
Look at their previous work on their website and social media. Make sure you read reviews and book a consultation.