Find out more about Vale Resort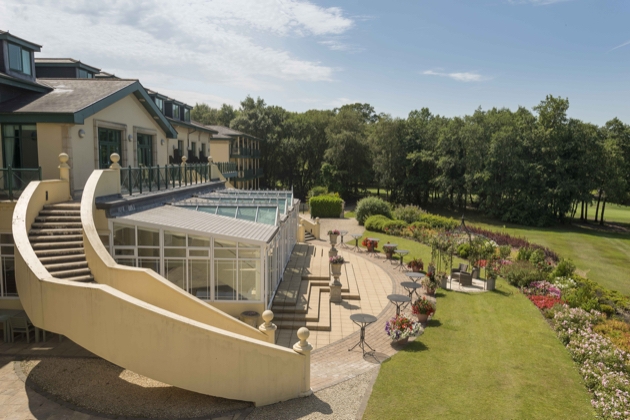 Vale Resort, CF72 8JY
01443 665 803 | www.valeresort.com

Situated within 650 acres of beautiful countryside is the Vale Resort. The property boasts landscaped gardens, sweeping staircases, classic terraces and a light and contemporary interior with large windows that offer impressive views of the grounds. There are 143 on-site bedrooms for guests to choose from, two championship golf courses, an award-winning restaurant, sports facilities and Wales' largest spa.

Celebrate in style
There are nine deluxe suites available for weddings. The Conservatory is a popular choice that is full of natural daylight with doors that open out onto a terrace that overlooks the lake golf course. The room can hold 120 loved ones for the vows, 60 for the wedding breakfast and 80 for the reception.

The Castle Suite is perfect for large nuptials, with high ceilings, grand windows, a private bar and terrace balcony, it can accommodate 400 guests throughout the day.

Alternatively, the Morgannwg Suite is available. Located on the first floor, it has a private bar, views of the golf course, a spiral staircase and room for 130 friends and family for the meal and 200 for the evening celebration.

Those looking for a smaller space will love the Cowbridge Lounge, decorated with lots of natural light, it can host 50 nearest and dearest for the service.

We love...
Couples will receive a free bedroom on the night of the wedding, an anniversary dinner, a month's membership to the health club, a round of golf for the groom and three friends and a 20 per cent discount at the Vale Spa.