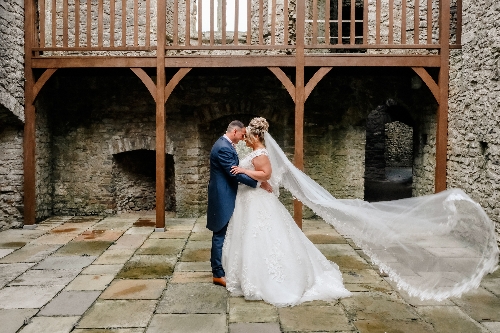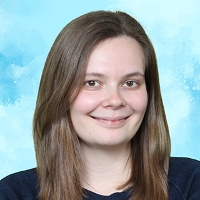 Melissa x Louisa and Jonny hit it off right away. "Jonny would regularly come to the local social club where I worked, and we would just chat," says the bride. "We really liked each other and exchanged numbers. After a few weeks of texting and calls, Jonny asked me out on a date, and that's where it all started. He always said he would catch me off guard and propose when I least expected it. In December 2017, we had booked to take our two children to Disneyland Paris. As the date was getting closer, I thought that this was his opportunity to do it, as he knows how much I love Disney and it would have been absolutely perfect, but to my surprise he didn't propose. On Christmas Day, a few days after our Disneyland trip, we were opening our presents when Jonny got up and pulled a box out of the tree. Jonny is a bit of a joker, so I honestly didn't expect the box to be an engagement ring until he got down on one knee, opened the box and asked me to marry him. I was still in my pyjamas, but Jonny definitely kept his promise by catching me off guard, and it was perfect."

See more from their wedding in the current issue. Download your free copy at www.yoursouthwales.wedding/free-download
If you like this, check out more inspirational ideas for your wedding.