Editor loves...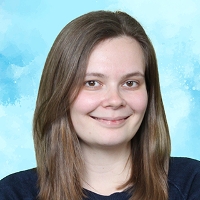 Melissa x Ruth and Liam met the modern way, online. "I was having a bit of a nose on the website, not expecting to meet anyone, especially not the person I wanted to spend the rest of my life with," says Ruth. "Our first chat was about whether Liam had a beard or not, as his photos showed him with and without one. We met up soon after and spent our first date walking around a park in the rain. I was attracted to him initially because of his beard, and he often wonders if we'd actually be together if he hadn't had one! The more I got to know him, the more I realised he was someone special."

Liam knew Ruth was the one and asked her to be his wife after only a few months together. "We met in December, got engaged in May and were married by September having known each other less than a year," explains the bride. "We knew we were right for each other and decided there was no real reason to wait. I knew Liam's proposal was coming as we'd picked out an incredible ring together at Crystalink Jewellery. He proposed in a meadow surrounded by blossom trees in our local park. It means we can visit the sport regularly and remember our engagement, wedding and marriage."

Photographer's credit: www.scoularfish.com

To see more from their big day, check out the current issue. Download your free copy at www.yoursouthwales.wedding/free-download
If you like this, check out more inspirational ideas for your wedding.

Be notified when our latest issues are available to download
Register now to be kept informed with all the information in your area to help you to make the very best choices for your wedding.