Editor loves...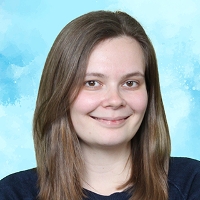 Melissa x I love Sophie and Pete's love story.

Sophie says: "It was love at first sight. We met at a manager's meeting. Later that evening everyone in the office went out for drinks and Pete and I started chatting. Before we knew it, everyone had left, and we were still deep in conversation. Two months later, we were living together and had never been happier. Pete popped the question during a trip to Paris. I told him we were going to Devon for the weekend for his birthday to try and mislead him. Little did I know Pete had a surprise of his own. On the Saturday evening after a beautiful dinner, he took me to the Pont des Arts and got down on one knee some distance away. As he proceeded to get closer, he pretended to trip over the curb and throw the ring into the Seine. I watched in horror only to find out that it was wasn't the real ring!"

To see more turn to page 35.

Photographer's credit: www.tomcurnophotography.com

Purchase your copy here – www.yoursouthwales.wedding/buy-a-copy
If you like this, check out more inspirational ideas for your wedding.