Editor loves...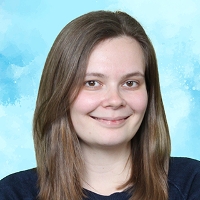 Melissa x Make-up artist, Becky Lingham reveals her top tips for ensuring your make-up stays in place throughout the day.

"This is an important question that I often get asked by my brides. The key to longevity is all in the first stage. Skincare preparation will ensure your skin is well fed, hydrated and settled ready for products to be applied. The happier your skin, the smoother your foundation will look and the longer it will stay in place.

"Always use a hydrating water/tonic, followed by a moisturiser that nourishes but also sits lightly on your face. For oily skin, a light gel-cream is the perfect option. A hydrating under eye mask will also give you a brightening boost on the morning of your wedding.

"Primers play an important part in keeping your make-up set. There are plenty on the market for all skin types, and your artist will be able to advise which is the best option for you.

"Finally, always set your make-up using a light setting powder and a spritz of setting spray to ensure you look flawless from day to night."

To find out more about Becky, visit www.beckylingham.com

Read more top tips in our September/October issue - available to download for free now.
If you like this, check out more inspirational ideas for your wedding.