Editor loves...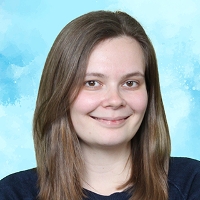 Melissa x Mother-of-the-bride specialist, Coryn Emma tells us how you can ensure both your mother and mother-in-law feel special on your big day.

"Traditionally, when it comes to mums choosing their outfits for such a momentous occasion, the mother-of-the-bride gets first dibs. However, here at Baroque Boutique, we like to take a more modern approach – why not make a day of it with both mums involved? The opportunity presents the perfect chance for them to get to know each other, so consider taking them both shopping.

"We appreciate it isn't always possible to meet face- to-face, but like many other shops, we've embraced technology and are running virtual shopping experiences. However it's done, the mums need to give themselves time to discuss the wedding theme, style and what one another is looking for in an outfit. Have open, honest discussions to ensure nobody steps on each other's toes."

To find out more about Baroque Boutique, visit www.baroqueboutique.co.uk

See more from top tips in the current issue. Download your free copy at www.yoursouthwales.wedding/free-download
If you like this, check out more inspirational ideas for your wedding.

Be notified when our latest issues are available to download
Register now to be kept informed with all the information in your area to help you to make the very best choices for your wedding.