Editor loves...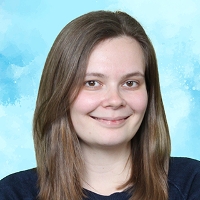 Melissa x I love Jessica and Kristian's love story.

Jessica says: "Kris was casually strolling past and decided to introduce himself. We spent the rest of the night chatting and eventually swapped numbers. We saw each other a few times throughout the trip and had a couple of dates once we returned to the UK. Despite the fact that we got on well, the timing wasn't right, and we parted ways. Two years later, Kris plucked up the courage to call me, and the rest is history. Kristian popped the question on Christmas Eve in 2017. It was a massive shock. We had just packed up the car before setting off on a three-hour drive to Bath to spend Christmas with my family. As I was walking down the stairs, Kris asked if I liked the new bow he had put on our dog's collar. As I edged closer, I saw a small tag attached that said 'Will you marry my daddy?' Once the clogs started turning, I slowly figured out what was happening. By this point, Kris had got down on one knee and was holding a Clogau engagement ring."

To see more turn to page 55.

Photographer's credit: www.wearewecreate.com

Purchase your copy here – www.yoursouthwales.wedding/buy-a-copy
If you like this, check out more inspirational ideas for your wedding.