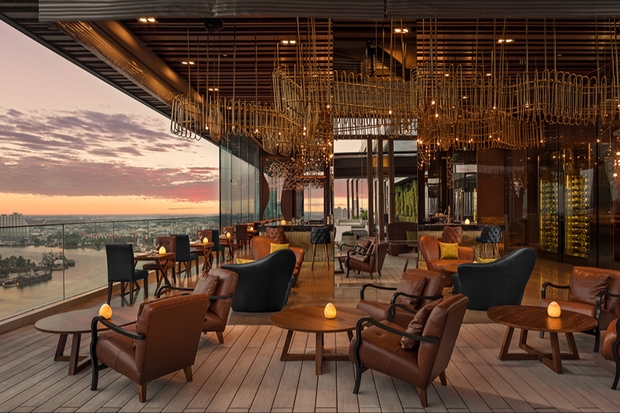 If you've decided to honeymoon on one of Thailand's beautiful islands then, chances are, you'll be spending a night or two in the bustling capital of Bangkok before continuing your journey.

One of the best places to toast your recent nuptials is SEEN Restaurant & Bar with its stunning views of the city's skyline and the Chao Phraya river. Relax, cocktail in hand, on one of the plush daybeds in the rooftop garden while jet-setting international DJs provide the musical backdrop.

Find out more at seenrooftopbangkok.com



For a luxurious honeymoon that offers total relaxation, this river cruise could be the perfect solution.

The famous wine routes of Costa Cálida have now been made even more accessible for newlyweds who climb aboard the...

With beautiful beaches and mouth-watering cuisine, it's no wonder that Vietnam is such a hot-spot for newlyweds.

Be one of the first to honeymoon at a brand new hotel located within the perimeter of The Palace of Versailles.