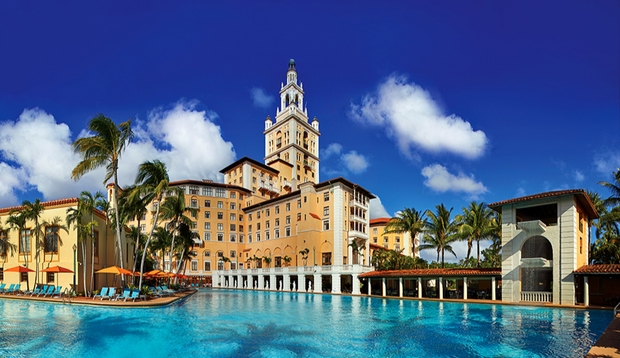 The Biltmore Hotel in Miami has recently undergone extensive renovations to offer newlyweds the ultimate post-wedding getaway.

A favourite of world leaders and celebrities since its opening in 1926, the hotel is a National Historic Landmark located in the exclusive Coral Gables area, with close proximity to Miami Beach and Downtown Miami.

Couples can enjoy candlelit dinners at the hotel's award-winning French restaurant, Palme D'Or, or lounge in private cabanas alongside the hotel's pool.

Find out more at biltmorehotel.com



For a luxurious honeymoon that offers total relaxation, this river cruise could be the perfect solution.

The famous wine routes of Costa Cálida have now been made even more accessible for newlyweds who climb aboard the...

With beautiful beaches and mouth-watering cuisine, it's no wonder that Vietnam is such a hot-spot for newlyweds.

Be one of the first to honeymoon at a brand new hotel located within the perimeter of The Palace of Versailles.