A grand affair - Rhodes-based Ixian Grand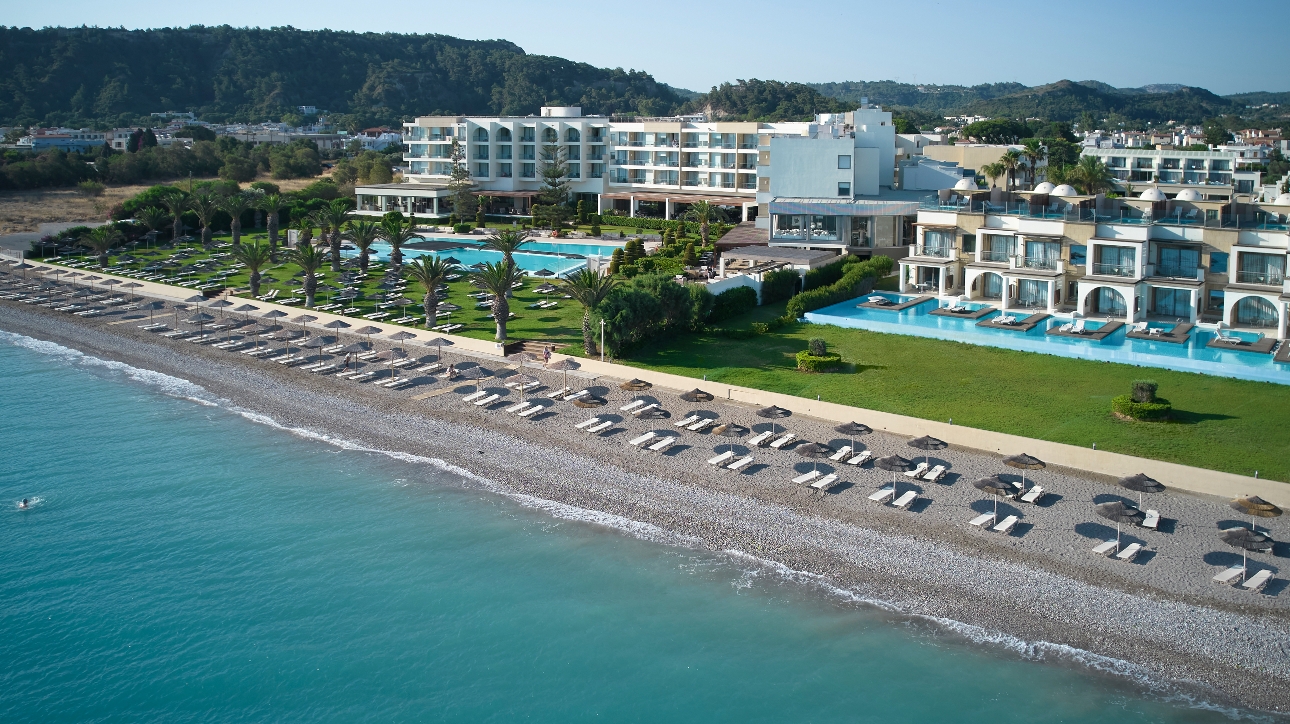 Louise Prance experienced the ultimate luxury combined with traditional Greek appeal at Rhodes-based Ixian Grand & All Suites...

Approaching Rhodes by air, you'd be forgiven for missing a bird's-eye view of the Ixian Grand & All Suites thanks to the beauty of Greece's largest island, but for the eagle-eyed travellers you can spot the hotel due to its inimitable layout and luxurious beachfront private pool suites nestled luxuriously on the beach of Ixia Bay, just metres away from the sea. Ixian Grand & All Suites is only 7km away from Rhodes town and the Medieval City of Rhodes, as well as being a mere 10-minute drive from Filerimos, one of the three ancient cities of Rhodes. Overlooking the Ixia Bay and Aegean Sea, this hotel has the beauty of being adult-only, so is the ideal destination for a honeymoon offering total relaxation.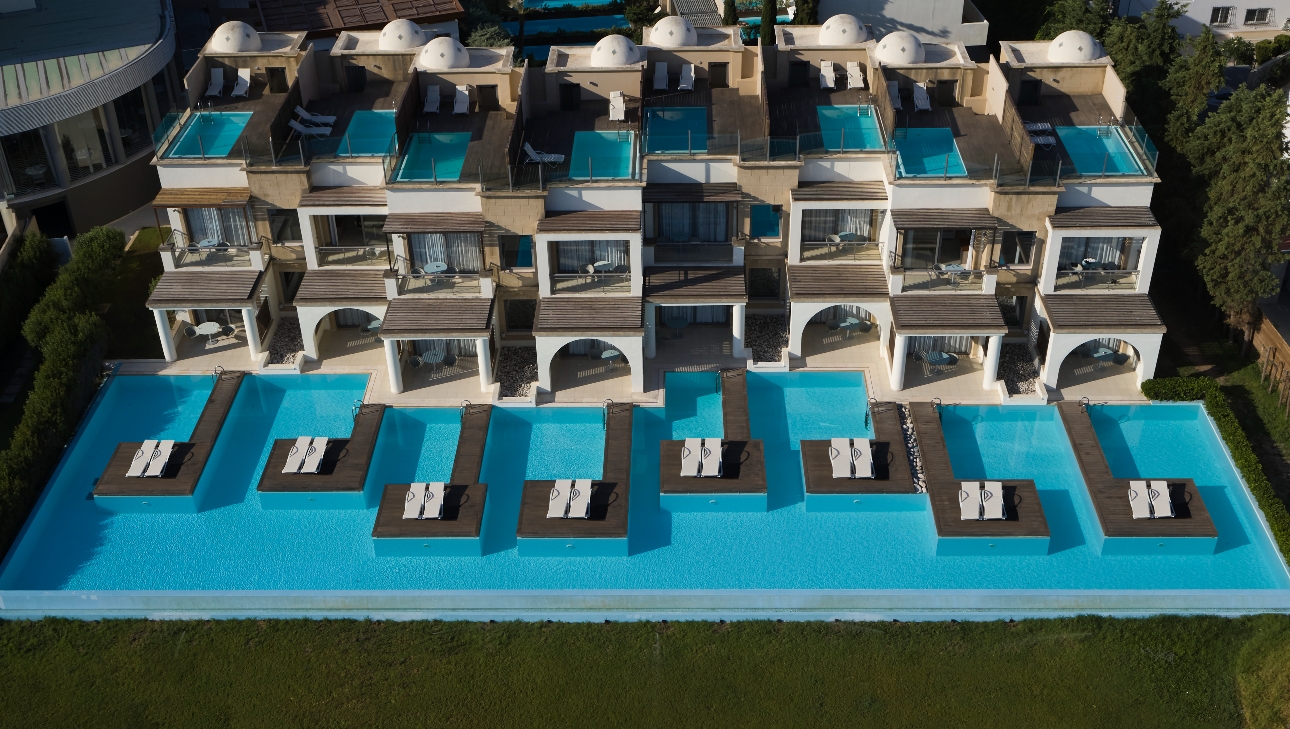 LUXE APPEAL
With 124 deluxe guestrooms with garden or sea view, the garden complex offers accommodation in 122 spacious and comfortable guestrooms, while the suites area is comprised of five buildings with 102 rooms and suites. While all rooms offer a level of luxury only befitting a resort of this calibre, the aforementioned beachfront private pool suites are without doubt the way to go if you're looking for a once-in-a-lifetime experience, and I can attest you will wake up every morning to pinch-me-moments looking out over your private infinity pool to the crystal clear Aegean sea that stretches as far as the eye can see. Looking for further wow factor? Enjoy a romantic soak in the bath and appreciate the floor-to-ceiling windows while watching the sun set over the ocean.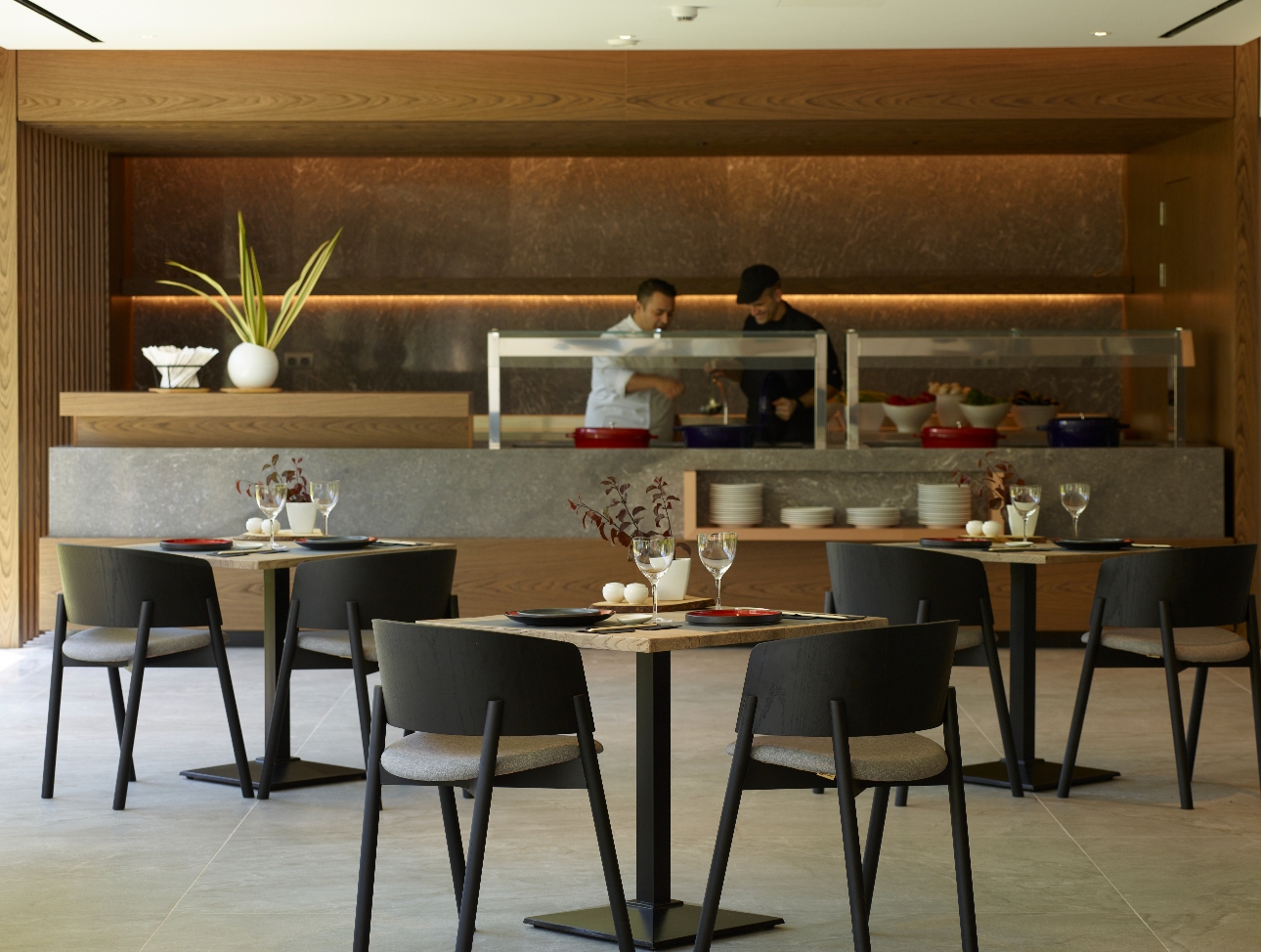 FOOD FOR THOUGHT
Talking romance, no honeymoon is complete without a romantic meal or five, and the Ixian Grand & All Suites has romantic eateries down to a fine art. Vis-à -Vis, the hotel's main buffet restaurant, focuses mostly on the Mediterranean diet and the Greek cuisine, but also international food. Milonges, is an open-air restaurant offers traditional Greek cuisine and is located by the main swimming pool, serving lunch and dinner, while Muza Htista offers Japanese and Peruvian cultures. My personal favourite was the Alazonia Suites Restaurant – while only available to those staying in suites, this stylish restaurant serves breakfast and dinner, with outdoor or indoor seating options. Evenings were spent embracing the laidback Greek culture and indulging in a tipple or three at Truman's Lobby Bar, which has a stunning terrace with views to the gardens, pools and the sea.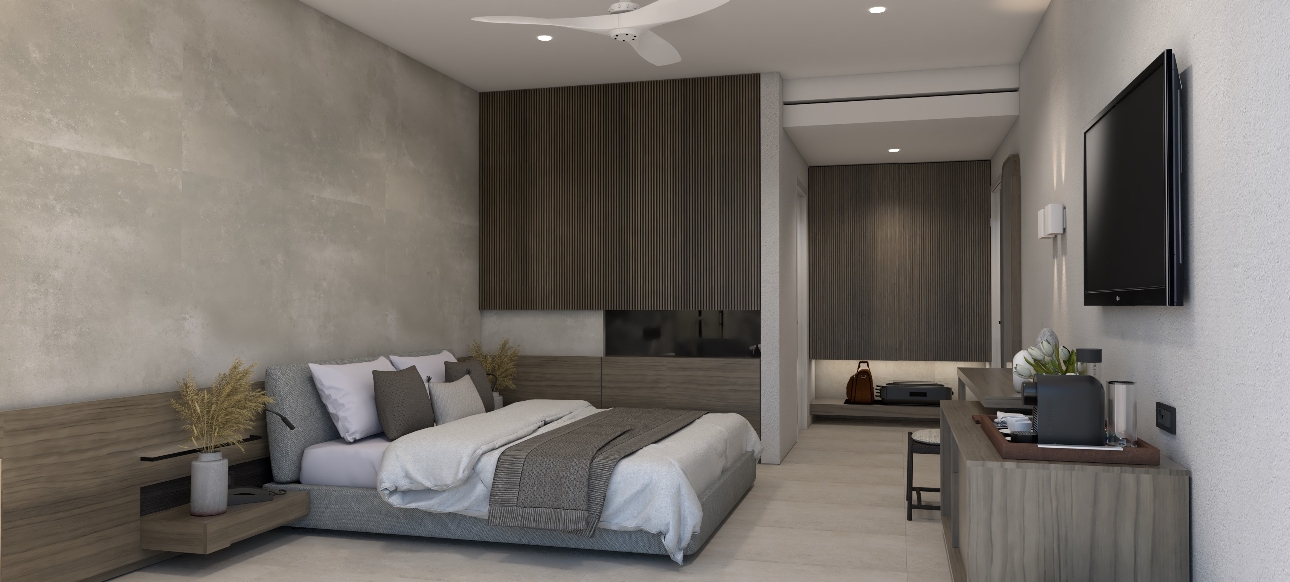 AND RELAX...
If you're able to drag yourself away from the room, the pools and the idyllic scenery, then it's almost a perquisite to try out the hotel's spa, and Ixian Grand & All Suites offers one of the most tranquil I've had the pleasure of attending. Offering massages, facials and beauty therapies, the spa also has an indoor pool and a Turkish bath, as well as a complimentary gym with a fitness instructor offering various daily classes – if you're so inclined. I opted for a more relaxing pastime instead, and indulged in a full body massage. An hour of total bliss, I emerged feeling even more relaxed, if that's at all possible.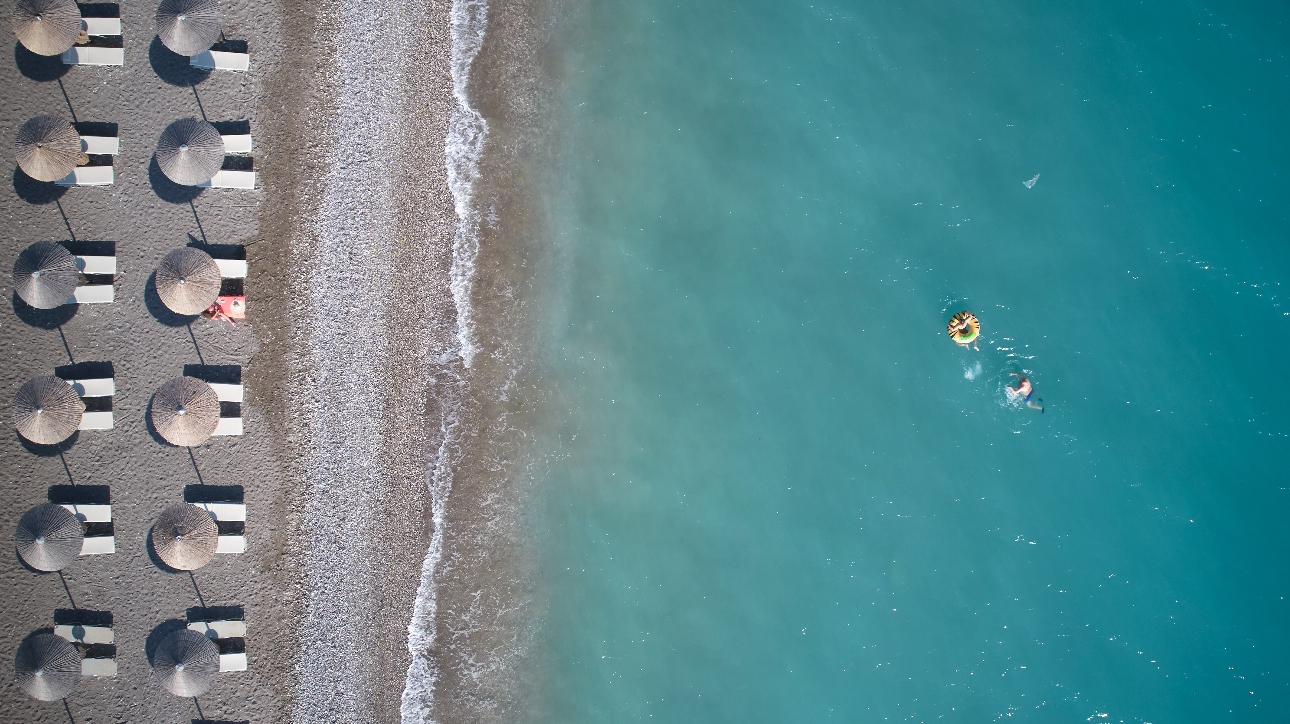 SIGHT SEEING
While it may be unimaginable why you'd want to leave the hotel's complex, it would be remiss to visit a Greek island and not explore the locality and embrace the culture. We opted for a day trip to the Medieval Rhodes Old Town. With walls four kilometres long, the Old Town is a UNESCO World Heritage site and dates back more than 2,000 years. With a breathtaking history, the site features Medieval buildings, mosques, traditional fountains, oriental motifs, Byzantine and Gothic churches, shops, a market and restaurants aplenty.

We whiled away hours mooching in between the castle walls, picking up classic Greek souvenirs before sampling traditional Greek food – and of course wine. What could be better than enjoying a sun-drenched glass of white while looking at white-washed buildings before heading back for sundowners at the hotel?

No honeymoon would be complete without getting out on the water, and activities abound in Rhodes. From SUP fun, to romantic boat rides, to kayak tours. Tick the aqua box and your romantic Greek getaway would be really complete.

BOOK IT www.theixiangrand.gr

Psst! The hotel has renovated rooms in its garden wing, and have launched a new entertainment program too: the newly renovated Design Inland View rooms, which feature a boho chic décor, a king-sized bed with premium linens and modern amenities for the ultimate carefree stay will seduce your senses. Furthermore, the resort will introduce an exciting entertainment and activities line-up, including Latin music sessions, wine tasting, international dance shows, cocktail masterclasses, and musical theatre. For those looking to keep active, there will be aqua aerobic sessions, gym sessions, Pilates, yoga, and morning meditation for relaxation.