Editor loves...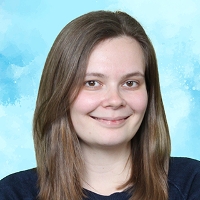 Melissa x Aberaeron-based transport company, Ceir Y Cardi has added two new white Range Rover Sports to their impressive wedding collection. The team primarily cover the old county of Dyfed and offer a variety of vehicles including vintage options, sports cars like the impressive Lamborghini Huracán Performante and Shire horses and carriages.

The owner, Euryd Jones, tells us more about the company: "We pride ourselves on the cars we offer and that all our packages come with personalised ribbons, champagne and the couple's favourite music. Last year was difficult for the wedding industry, and since 2021 is uncertain, we're offering a 100 per cent refund should your wedding be cancelled for whatever reason.

"As a family-run business, the cars are looked after by myself and my son, Dylan, who is the owner of an award-winning video production company, Cynhyrchiad CLIC Productions, and my daughter, Lia, who owns Pinco Beauty Salon. We offer transport, videography and make- up and if all three are booked then we also apply a discount."

For more information, visit www.ceirycardi.co.uk

See more news in the current issue. Download your free copy at www.yoursouthwales.wedding/free-download
If you like this, check out more inspirational ideas for your wedding.