Editor loves...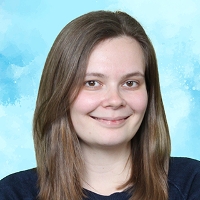 Melissa x I love Claire and Paul's love story.

Claire says: "We were introduced by his mum. I met Paul at The Three Brewers in Cardiff. He plucked up the courage to come and talk to me after a few drinks and we spent the rest of the evening talking. Since that first conversation, we've been inseparable. We have a lot in common, including a passion for rugby, an obsession with Love Island and a love for good food.
"He popped the question in the hospital after I had given birth to our daughter. We moved in together within a matter of weeks. Months later, despite previously being told by medical professionals that I was unlikely to be able to have children due to fertility problems, I became pregnant. We were overjoyed to say the least. Charlotte was born on the 4th July, 2018. I didn't think anything of it when Paul said he was going to his mum's house to have a shower and get changed. When he returned, I was still a bit dazed, so you can imagine my surprise when all of a sudden, he got down on one knee and asked me to marry him! I had been so blessed with a beautiful baby girl and I was also going to marry the man of my dreams. It's a day that I will never forget and we celebrated with champagne around my hospital bed."

To see more turn to page 55.

Photographer's credit: www.laurenameliaphoto.co.uk

Purchase your copy here – www.yoursouthwales.wedding/buy-a-copy
If you like this, check out more inspirational ideas for your wedding.