Editor loves...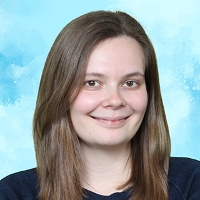 Melissa x DJ Alan Matthews from Cardiff Wedding Disco gives us his top tips for planning an intimate wedding.

"With many years of experience under my belt, I can safely say that smaller weddings are extra special. It reduces the amount of stress on everyone involved, saves money and having your closest friends and family around you creates an amazing experience. I was a guest at my sister-in-law's wedding in Gretna Green, where there were only 15 people, and I can honestly say it was one of the best weddings I've been to.

"When booking a DJ, make sure they're local to you and not based hundreds of miles away.

"Check that their feedback is up-to-date. Some suppliers have positive comments on their websites with no dates, so do your research."

To find out more, visit www.cardiffweddingdisco.co.uk

To see more from our Intimate Wedding feature, check out the current issue. Download your free copy at www.yoursouthwales.wedding/free-download
If you like this, check out more inspirational ideas for your wedding.

Be notified when our latest issues are available to download
Register now to be kept informed with all the information in your area to help you to make the very best choices for your wedding.