Jess and Jamie met like most modern couples, online. "We both swiped right on Tinder more than six years ago," says Jess. "We talked for a few months before deciding to meet in Swansea, which was halfway between where we both lived. We instantly clicked and ended up taking for hours while we walked the length of Swansea marina and bay."
Jamie popped the question on New Year's Day in 2019. "He had asked for my mother's blessing the summer before and had managed to keep it secret for a while," shares the bride. "It nearly wasn't a surprise as Jamie accidentally messaged my family group chat that morning to say he was about to propose! Luckily I didn't see the message, so he quickly deleted it after my mum pointed out that I was in the group chat. He dressed up in a tux and covered it with a trench coat, so I wouldn't notice, and we went for a walk to Porthcawl Common. We sat on the beach, and he asked me to take a photo of him and our dog, Odin. He walked to the cliff's edge and put a white collar and bow tie on Odin to match his tux, then took his coat off and walked towards me. Much to my surprise, he got down on one knee and asked me to marry him."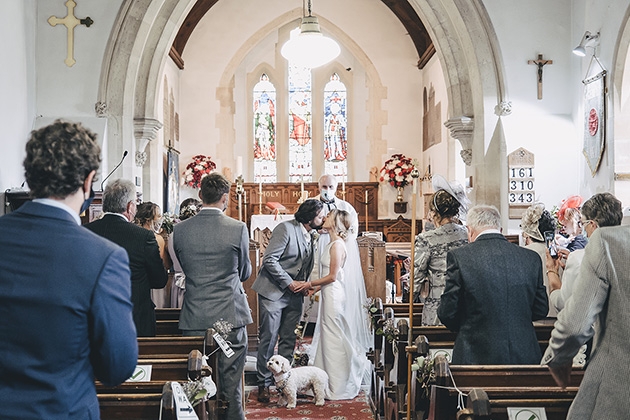 "We had initially booked our wedding for 20th March, 2020, at a different venue, but as were in the early stages of the pandemic, like many others, we unfortunately needed to postpone just four days before the wedding was due to take place," recalls Jess. "We set another date for August 2020, however, we needed to postpone for a second time due to restrictions. It was difficult finding a date for 2021 as the backlog of weddings meant most dates were already taken, so the only option available was 30th April, 2021. At the end of the year, we were unfortunately told we would be unable to have our reception in our initial venue as there were plans to transform it into a COVID-19 vaccination centre. By the new year, we didn't think we would be able to have a reception anyway due to the restrictions, so we continued to plan our ceremony at St. Mary Magdalene Church. One week before the wedding, the restrictions were lifted, and we did some very last-minute reception planning. Court Colman Manor was the first venue we called because it's beautiful and local to us. They couldn't have been more accommodating or understanding of our situation, and we can't thank them enough. Alpine Marquees were also fantastic and helped us pull together our reception at the last minute."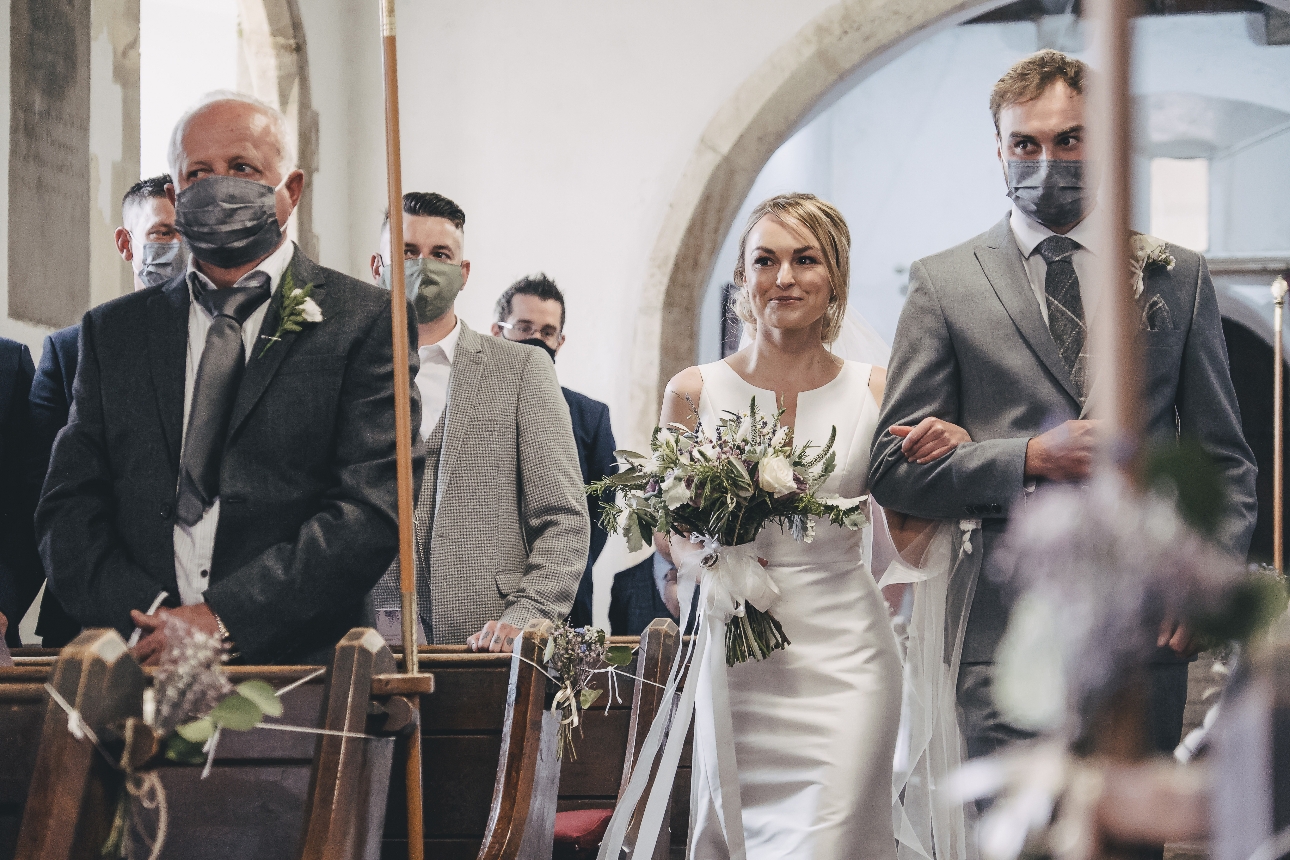 The couple hired their family friend Jan from Jan Lima Flowers to do the flowers. "She did an amazing job with the bouquets and decorating the church and marquee," adds the bride. "The blooms matched our colour scheme perfectly, and we particularly loved the floral arch outside the church."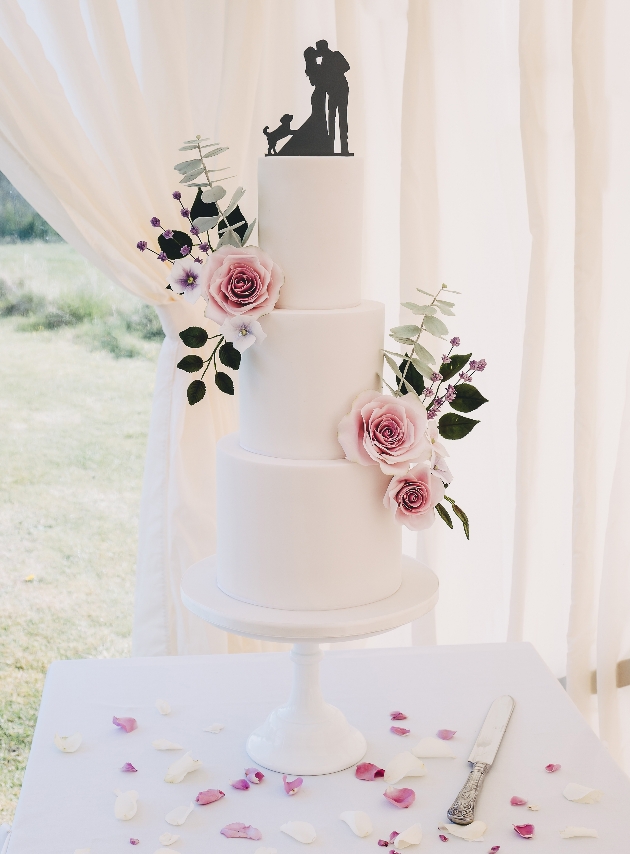 "Our cake was from Centre Stage Cakes and was a work of art," explains Jess. "It was decorated with flowers that matched Jan's floral arrangements, and nobody could believe they were made of icing!"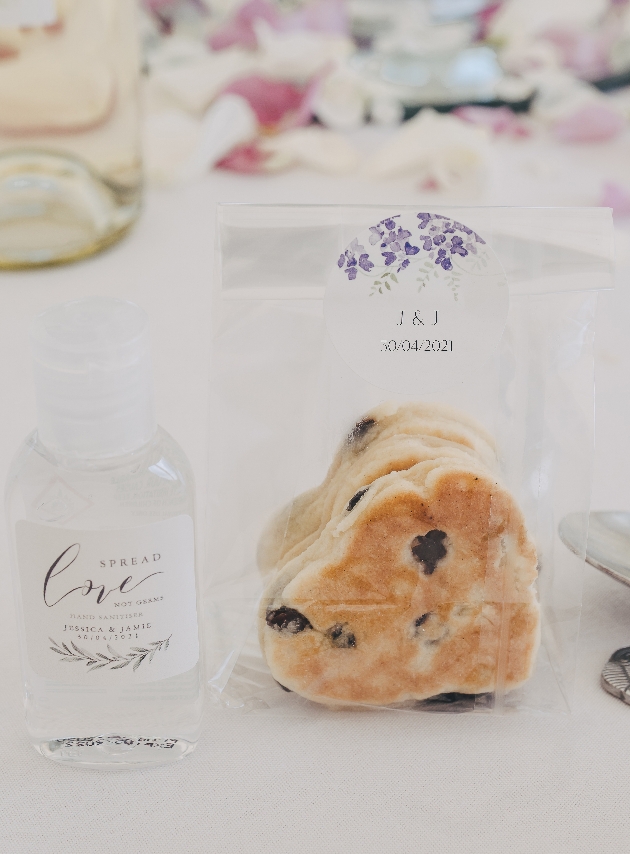 For their favours, Jess and Jamie gave their guests homemade Welshcakes and travel-sized hand sanitisers that were personalised with stickers from Vistaprint and Zazzle.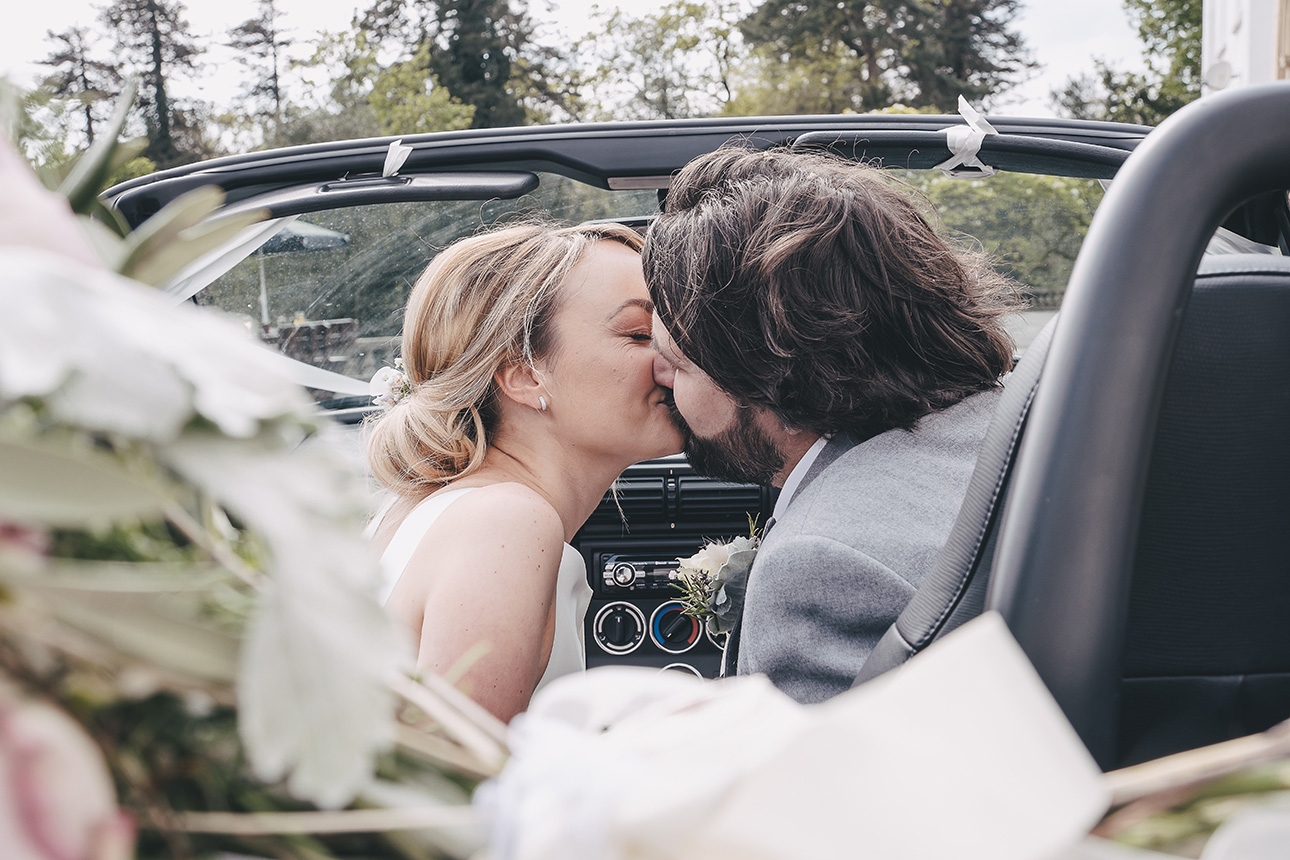 The couple decided to use their BMW Z3 Convertible on the day. "Jamie drove from the church to the venue," says the bride. "We personalised it with a ribbon on the front and a 'just married' number plate on the back."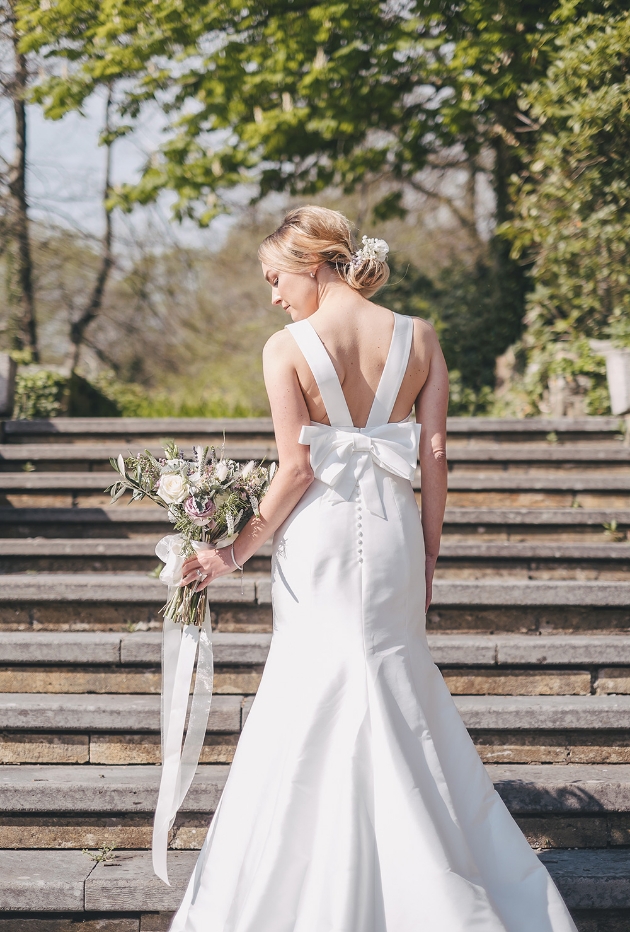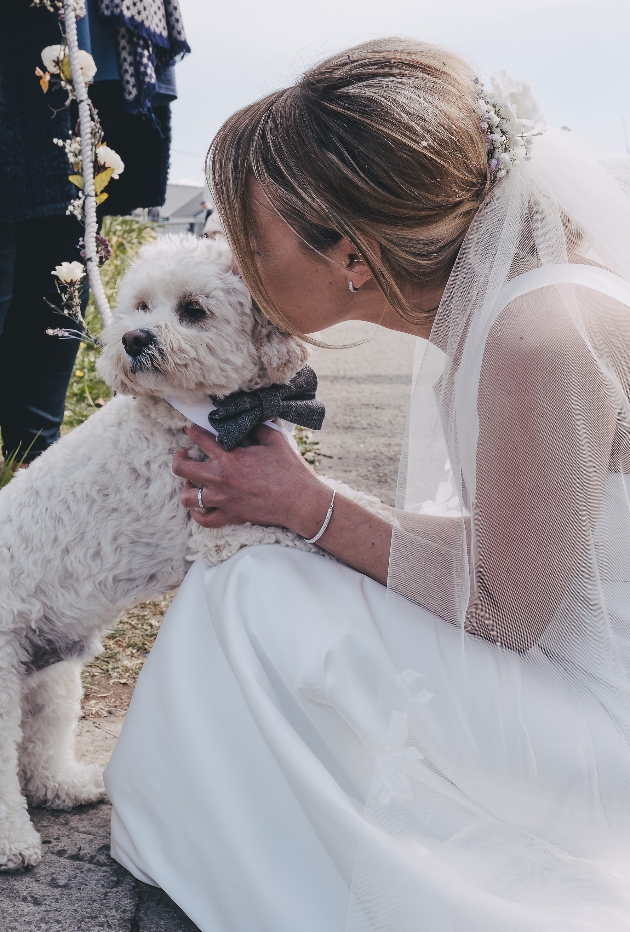 "After a lot of shopping around with my mum, we eventually bought my wedding dress from the lovely High Society Bridal Boutique," shares Jess. "I ended up choosing a completely different style than I had originally envisaged by the designer Jesus Peiro. I loved the simplicity of the design, and I accessorised it with a floral veil from Pleser."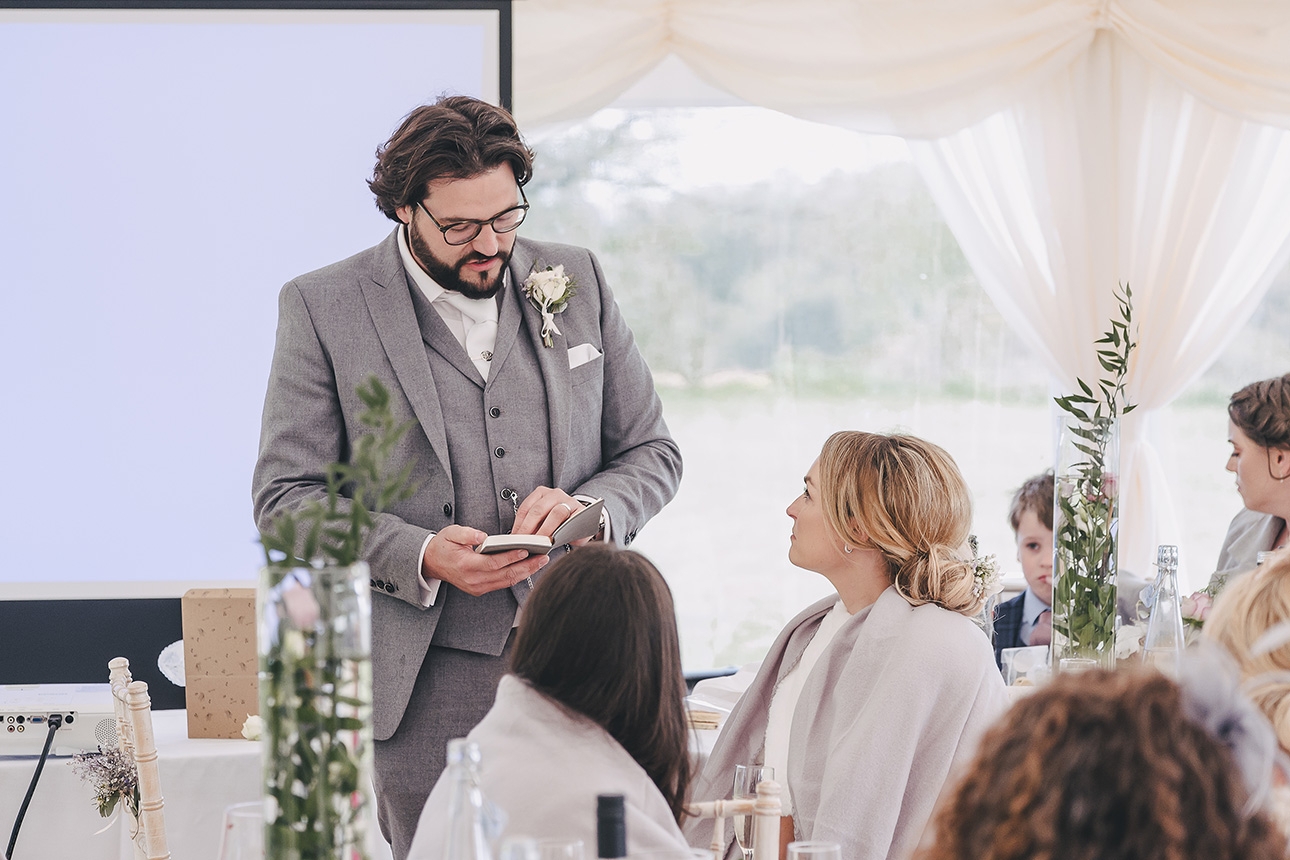 Jamie and the groomsmen wore suits from Dyfed Menswear. "They all matched except for the waistcoat and tie," adds the bride. "Our dog and ring bearer, Odin, also had a matching bow tie."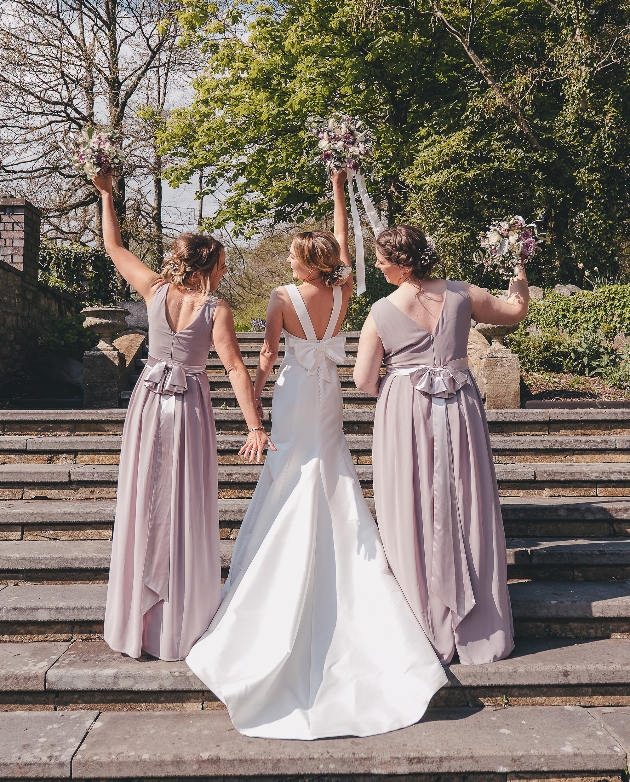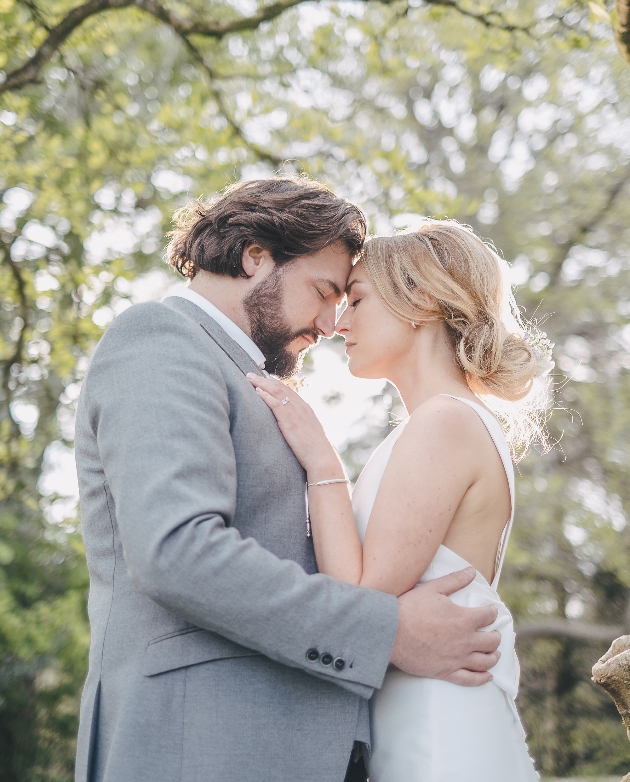 "The bridesmaids chose full-length dresses from TFNC London which had a wrap front in a pale lavender colour," recalls Jess. "Lorraine Stone Truly Scrumptious did the alterations and made matching face masks and shawls out of the leftover material. She also designed and made my mother's beautiful dress."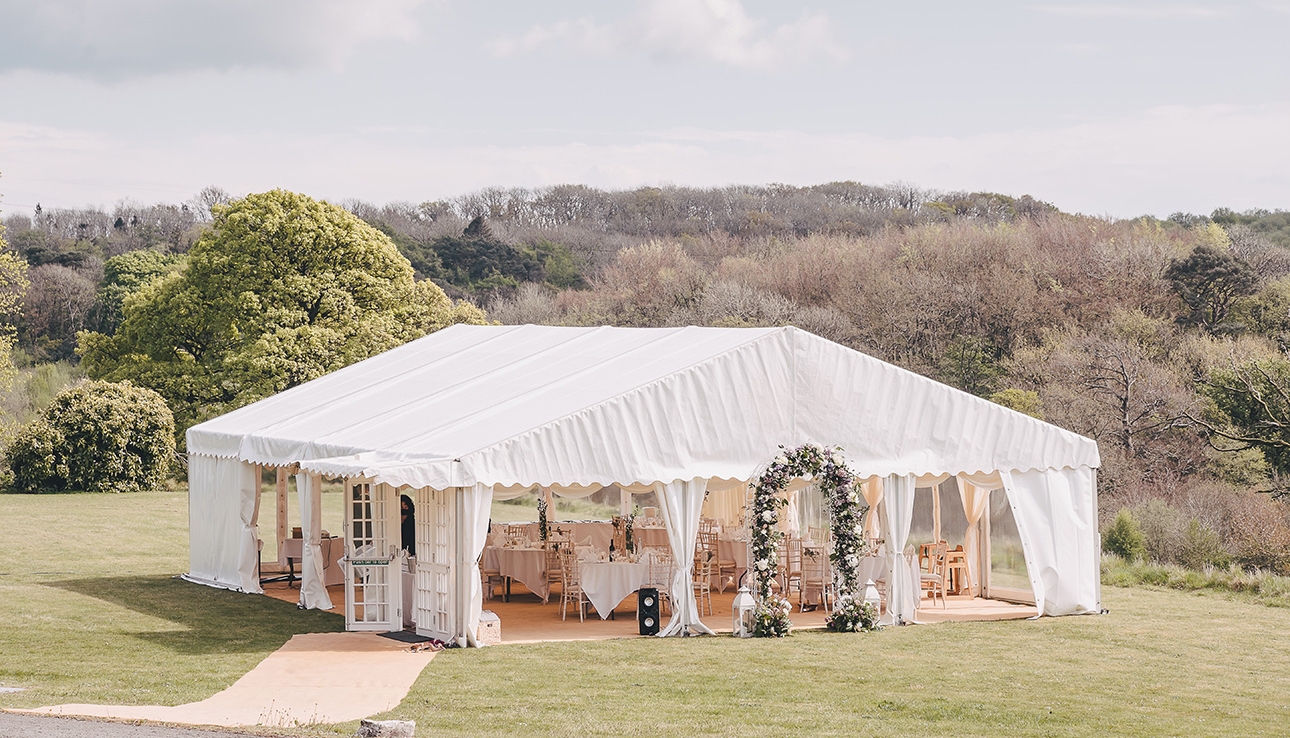 "During the ceremony, we had Bethan Welsh Harpist play a variety of pieces which we chose from her varied repertoire," explains Jess. "We would highly recommend Bethan to anyone looking for a harpist to play at their wedding!"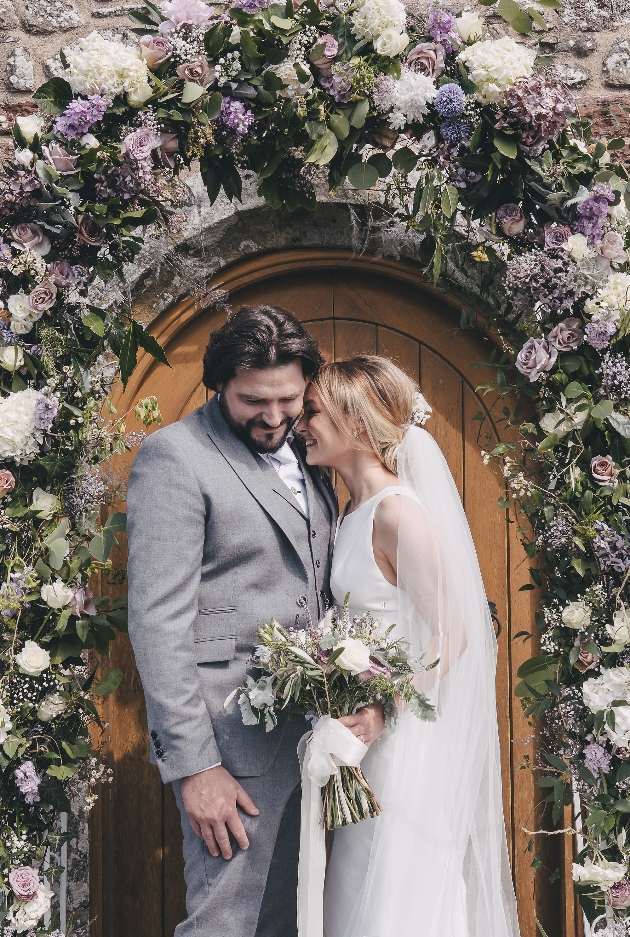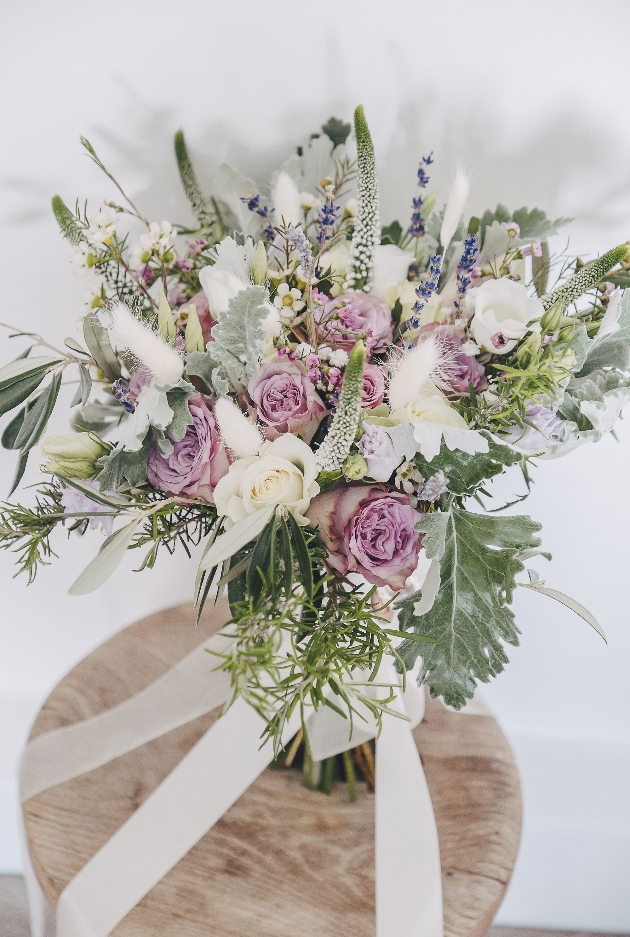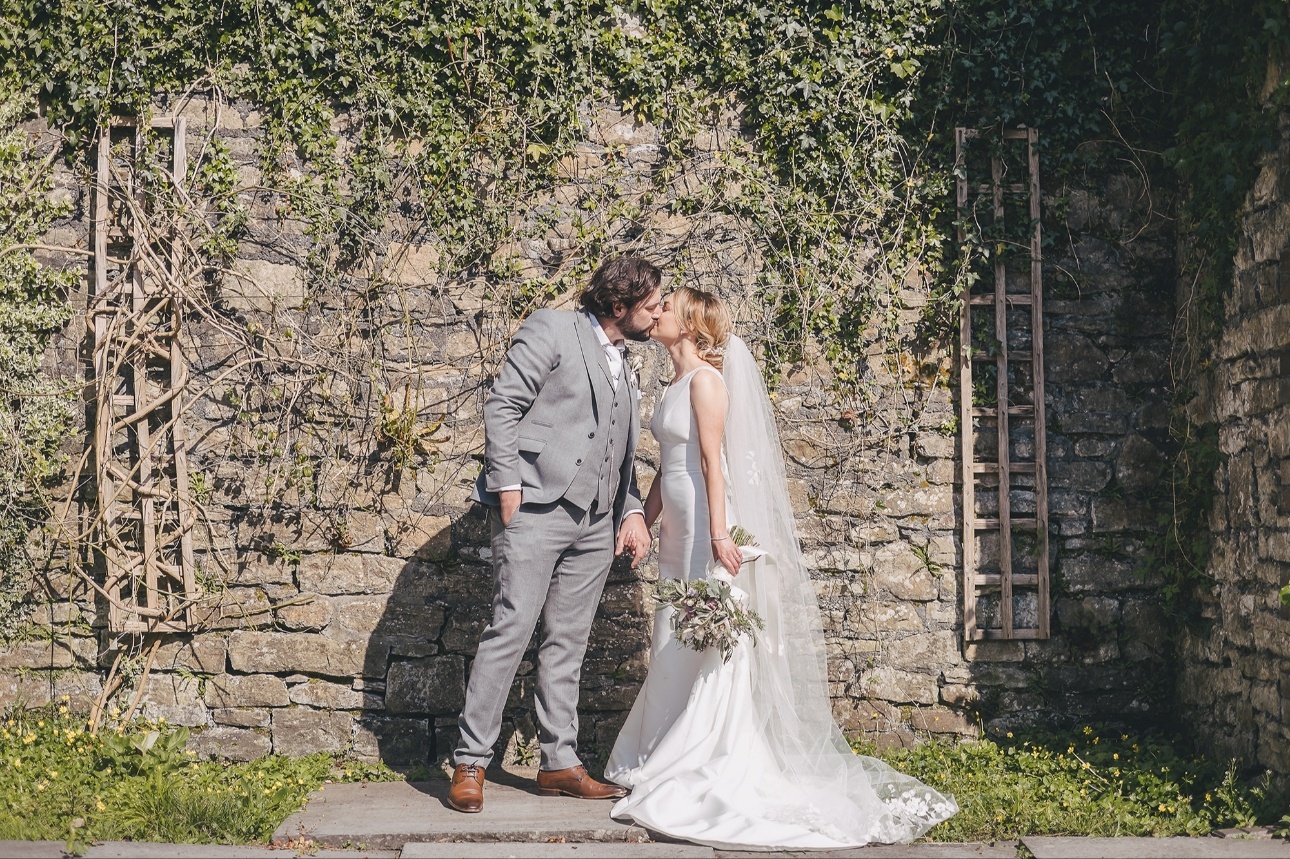 "We felt nervous but happy that we were finally able to have the day we had been waiting for," says the bride. "We were very lucky with the weather as rain was forecast, but it was sunny all day!"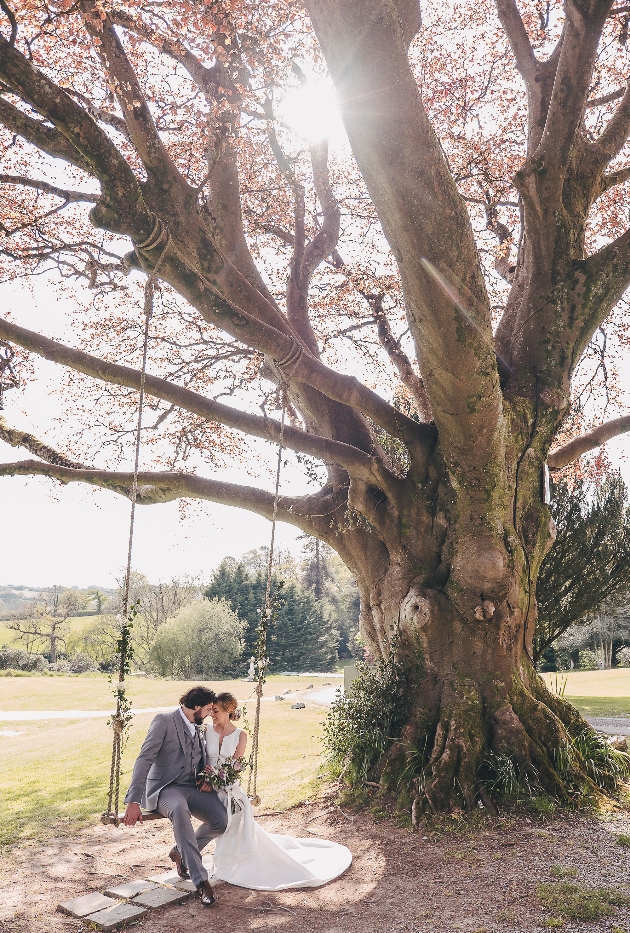 Jamie found himself in a tricky situation on the morning of the wedding. "He had a reaction to an insect bite the day before and woke up with a very swollen foot," shares Jess. "He sent me a photo saying he was struggling to get his shoe on! Luckily the antibiotics worked their magic, and he eventually managed to get his shoe on, although he had to wear flip flops for the rest of the day after all the photos were taken."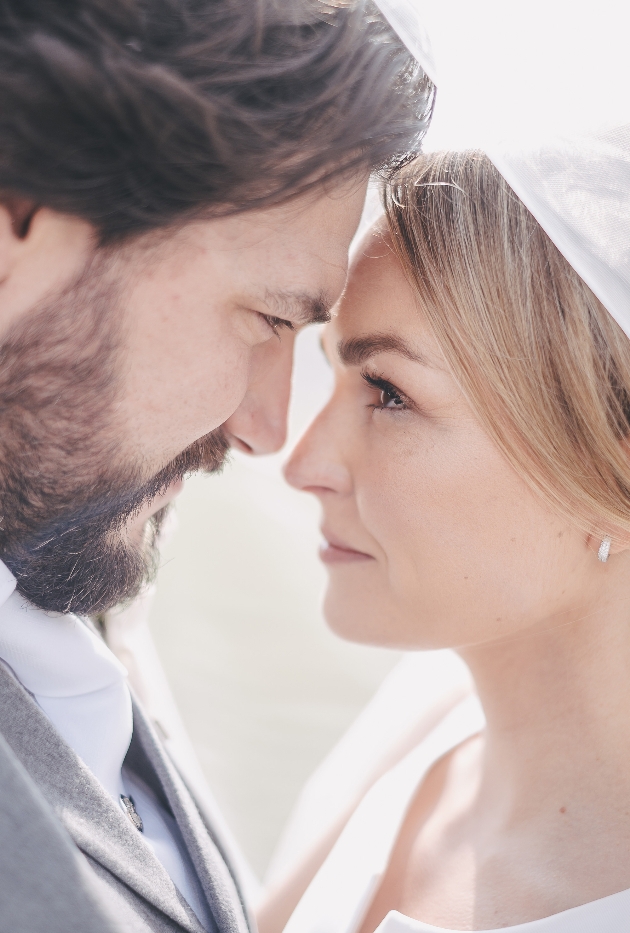 "We'd like to thank everybody that made our day special," Jess adds. "The church and all our suppliers were so patient with us while we tried to rearrange so many times. We can't thank Court Colman Manor and Alpine Marquees enough for putting together an amazing reception at such last minute. Our friends and family, including those who couldn't be there with us on the day, were so supportive, especially our friend and flowerguy who entertained everyone on the day and brought lots of laughter."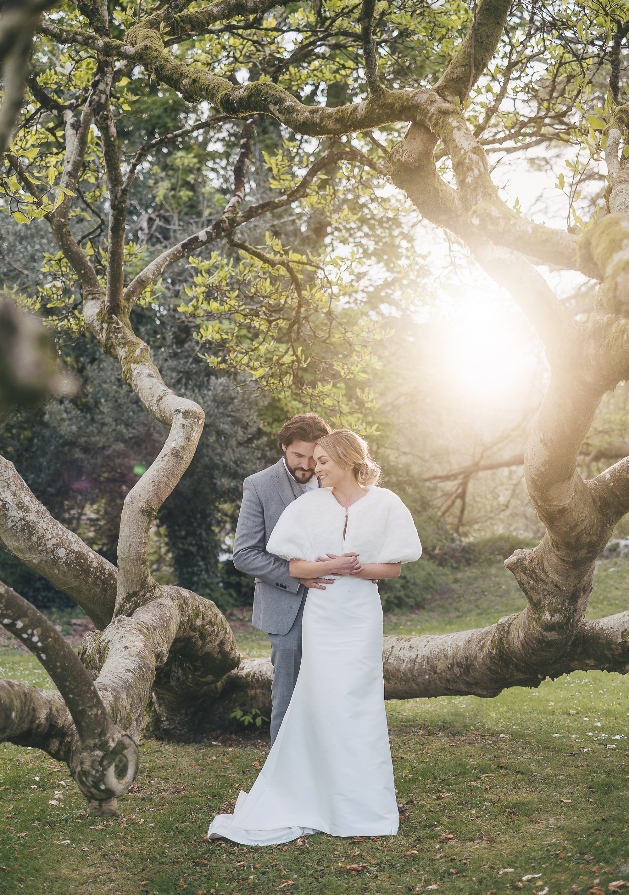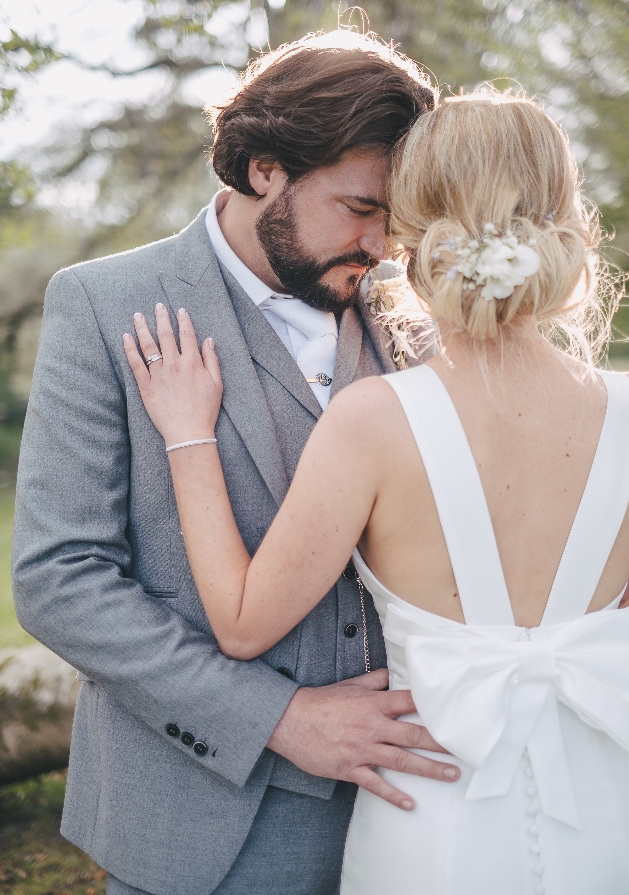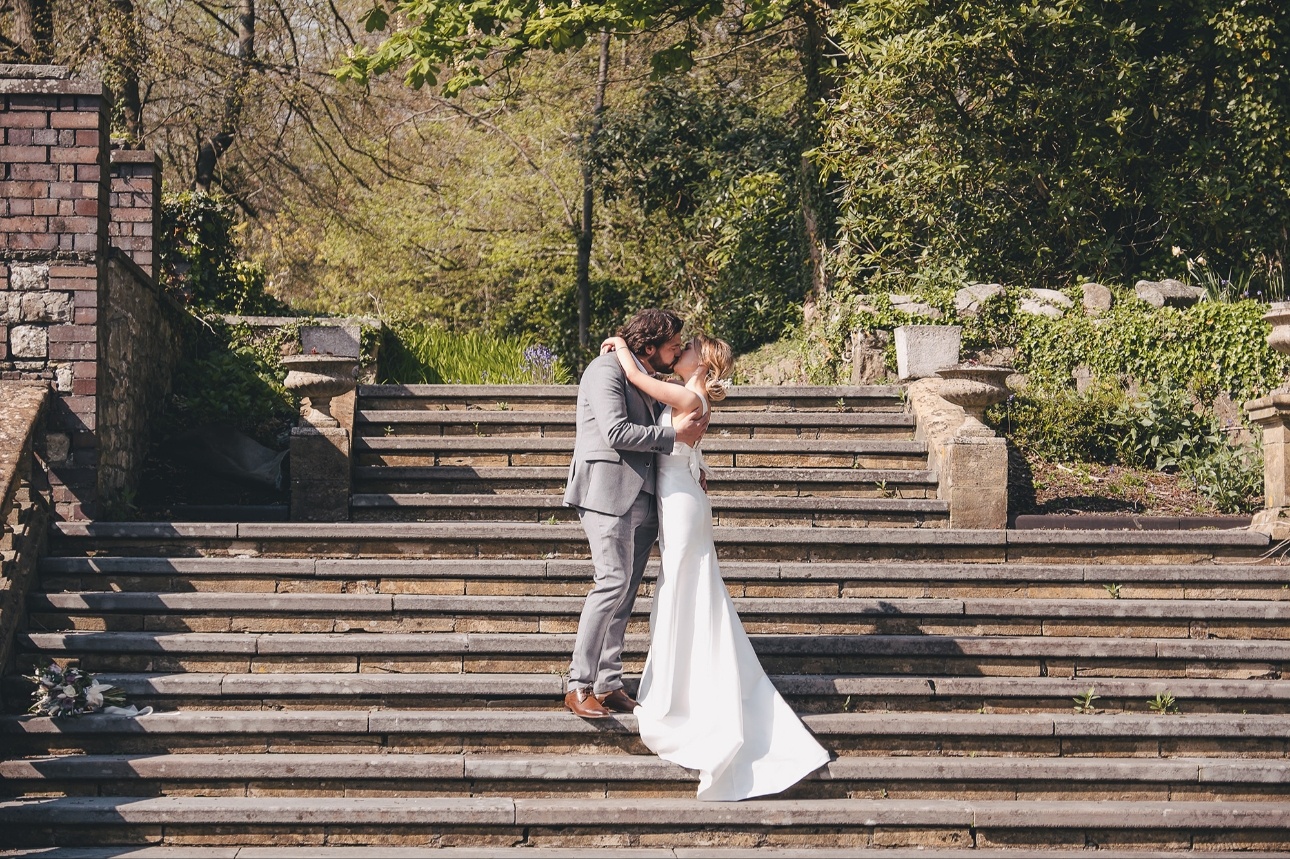 "We were lucky enough to spend our honeymoon in a cottage in St. Ives, Cornwall," explains the bride. "It was lovely to get away after a busy few weeks and relax in such a beautiful part of the UK."
Jess and Jamie's contact book