Zoe and Dan met on Bonfire Night in 2004. "A friend of mine asked Dan for his number," says Zoe. "Dan shouted asking for a pen and paper as everyone was leaving, and a lady handed it to him and said 'invite me to the wedding.' We didn't contact each other for nearly a year, but we've been inseparable ever since."

Dan proposed on Valentine's Day in 2018. "I wanted to get married before I was 30, so I told Dan he needed to pop the question soon," laughs the bride. "He asked me to be his wife while we were in bed with our three kids."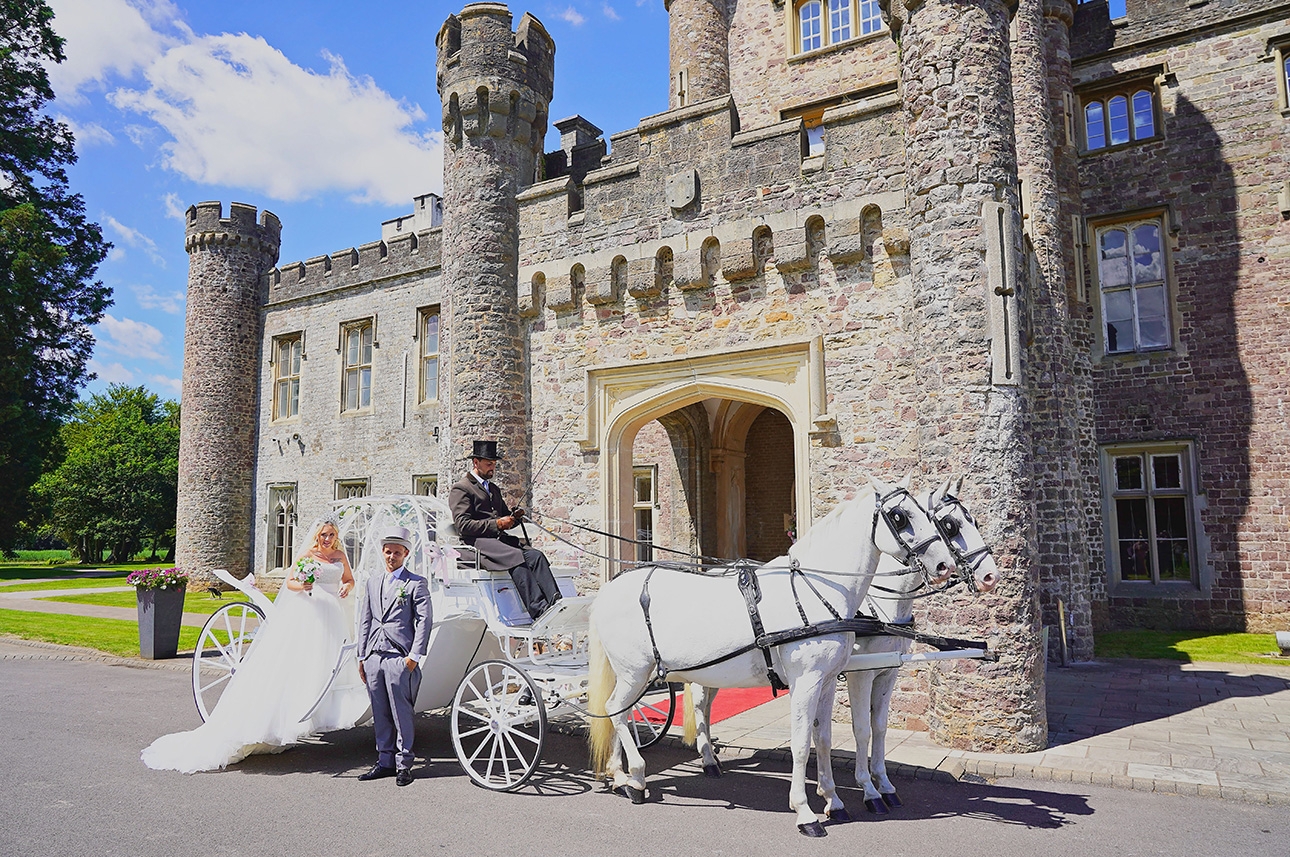 "I wanted a princess-themed wedding, and Hensol Castle was the perfect setting," shares Zoe. "It had everything we wanted, and we fell in love as soon as we saw it."
The couple gave their guests wax melts as favours. "My friend made them," recalls the bride. "The men also had sample perfume, and my mum baked chocolate, lemon and plain Welsh cakes that went down a treat."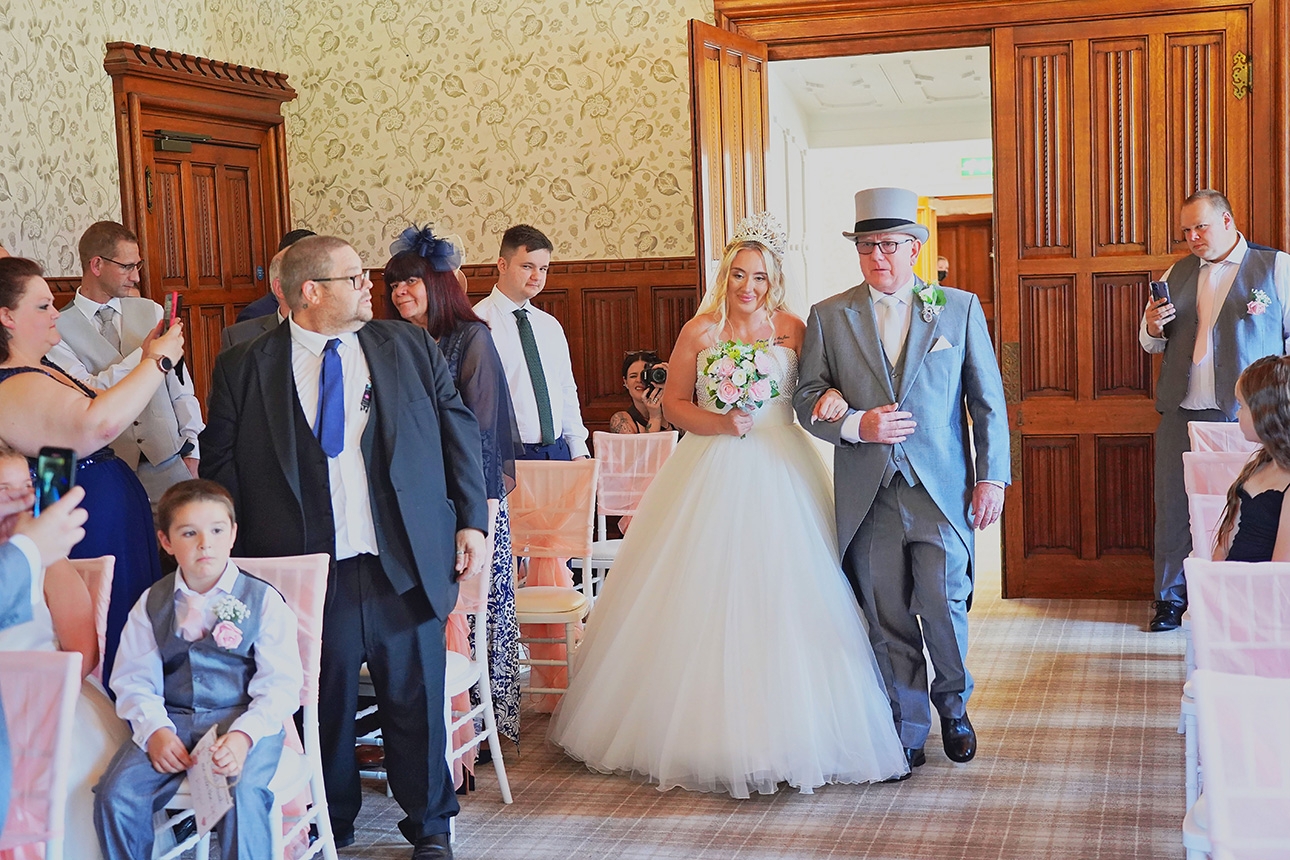 To decorate the space, Zoe and Dan chose blossom trees. "I saw them at a wedding fair at the castle and loved them," adds Zoe. "We placed pink and ivory centrepieces on glass plates to match our theme. For our tables, we sat our guests with people that they were comfortable with. Our table plan was displayed on a mirror that we decorated ourselves during lockdown."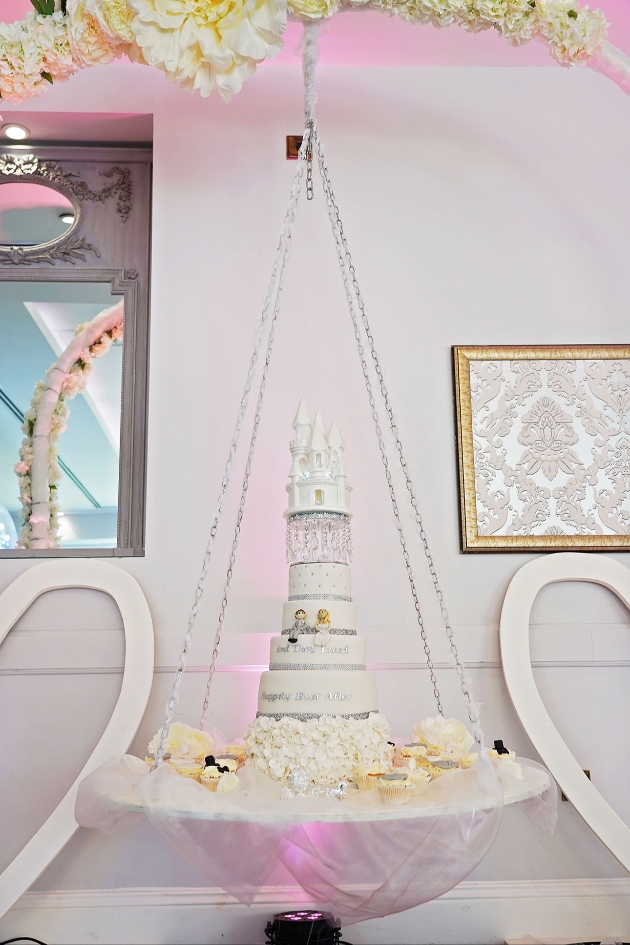 "It was only right to have a horse-drawn carriage at a fairytale-themed wedding," laughs the bride. "Kilvey Carriages took me to the castle, and the boys went in a Bentley."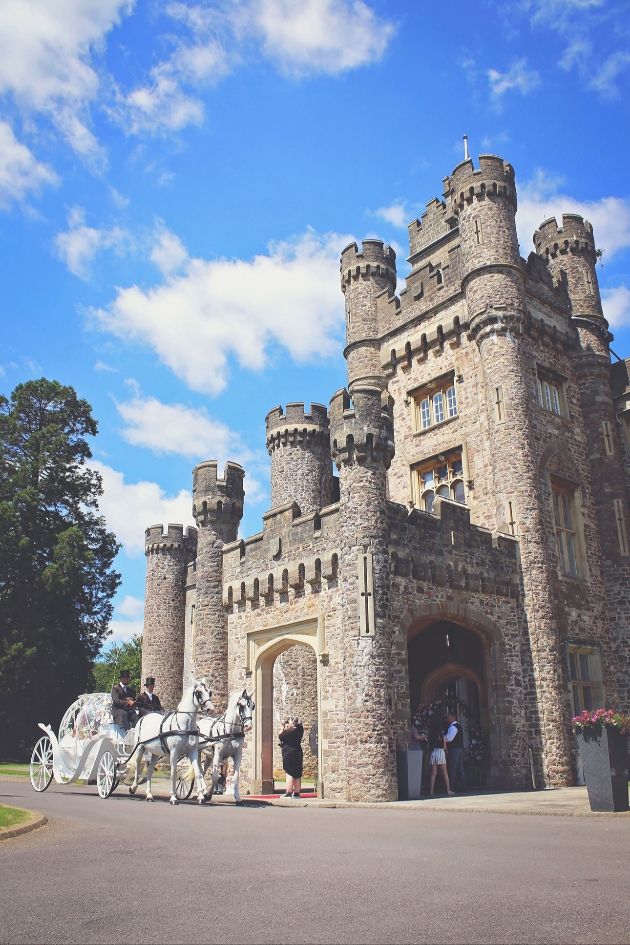 The cake was made by Dan's family friend. "We left it all to her, and she made an amazing design with lights and a carriage," says Zoe. "We didn't see it until we were married, and it was out of this world. The rest of the food was lovely, and when we had our tasting, we instantly agreed that it was something everyone would love."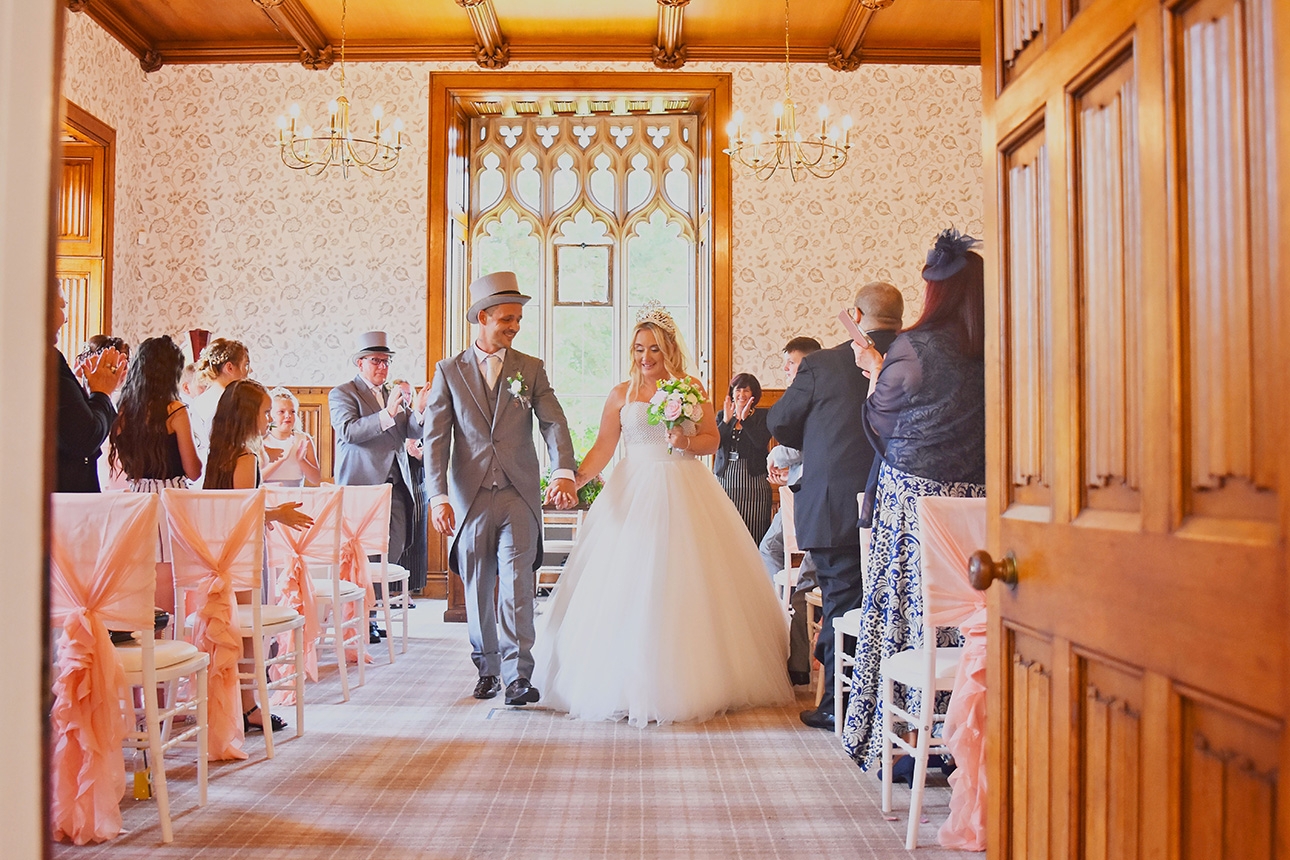 "I wore a Ronald Joyce dress from All About Eve Bridal Ltd," shares the bride. "I bought it off the rail and accessorised with pearl earrings, a veil and beautiful shoes."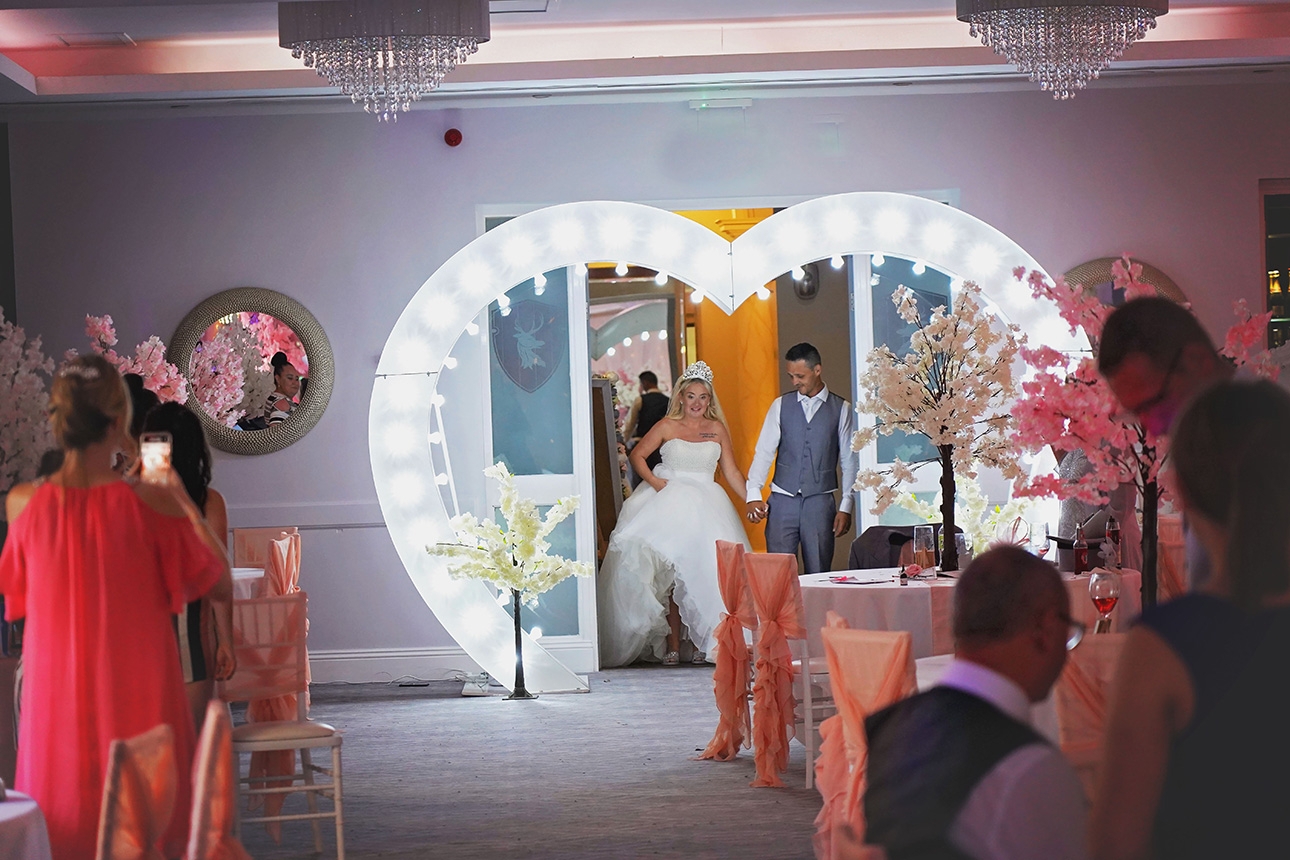 Dan and the groomsmen opted for silver waistcoats, top hats and tails from Dyfed Menswear.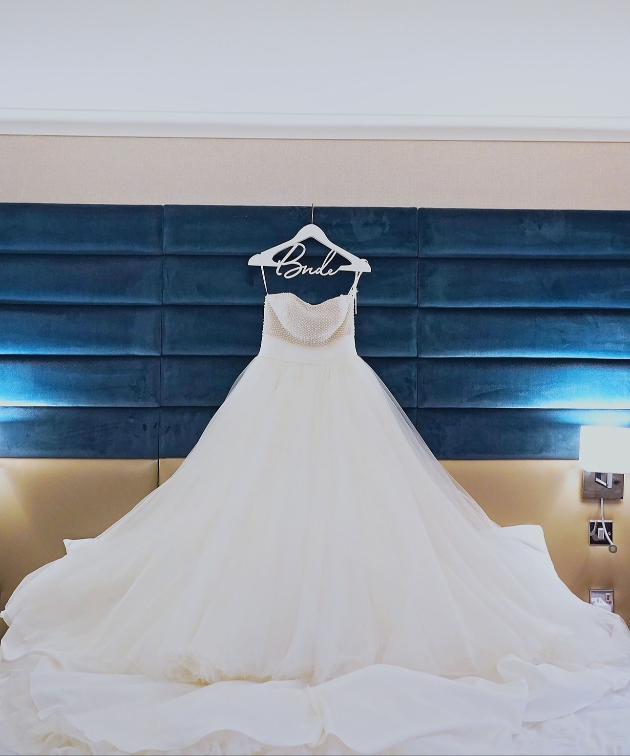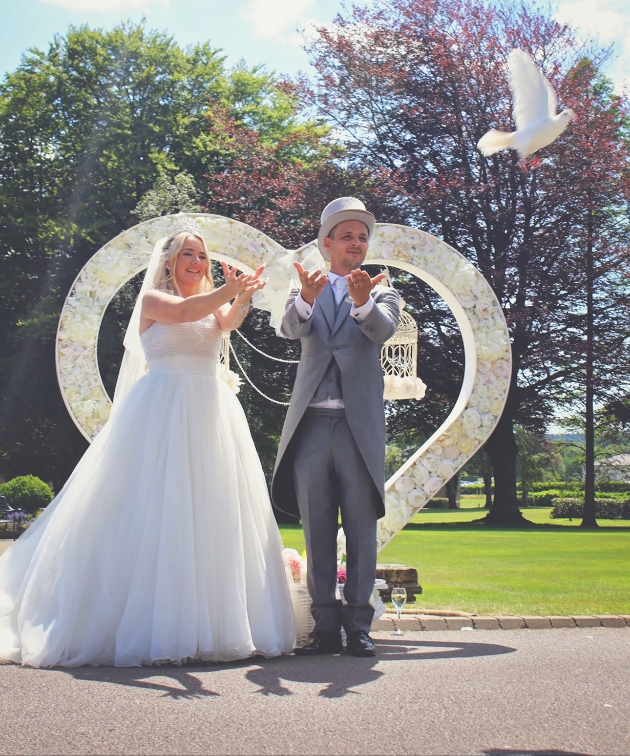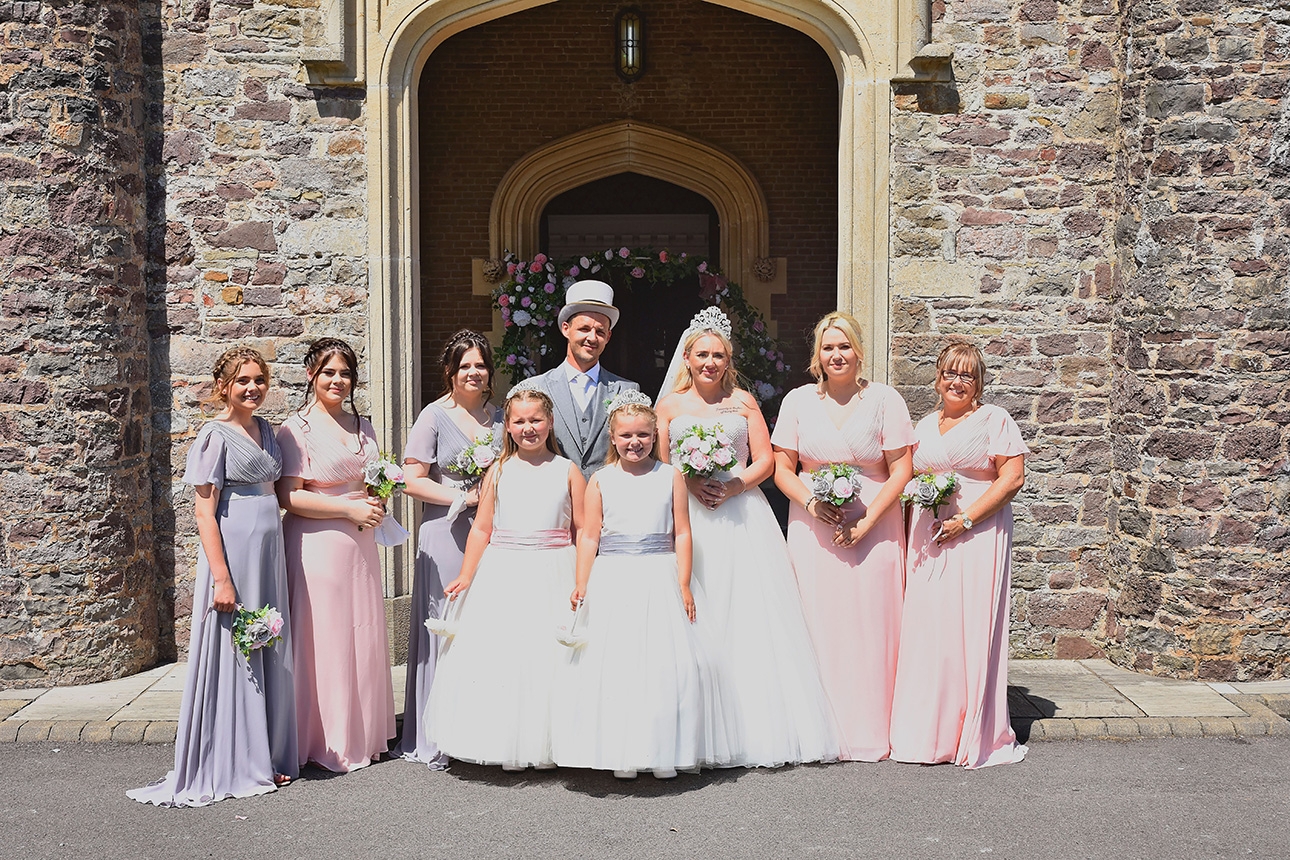 The bridesmaids purchased long chiffon dresses with short sleeves at Ruckleys.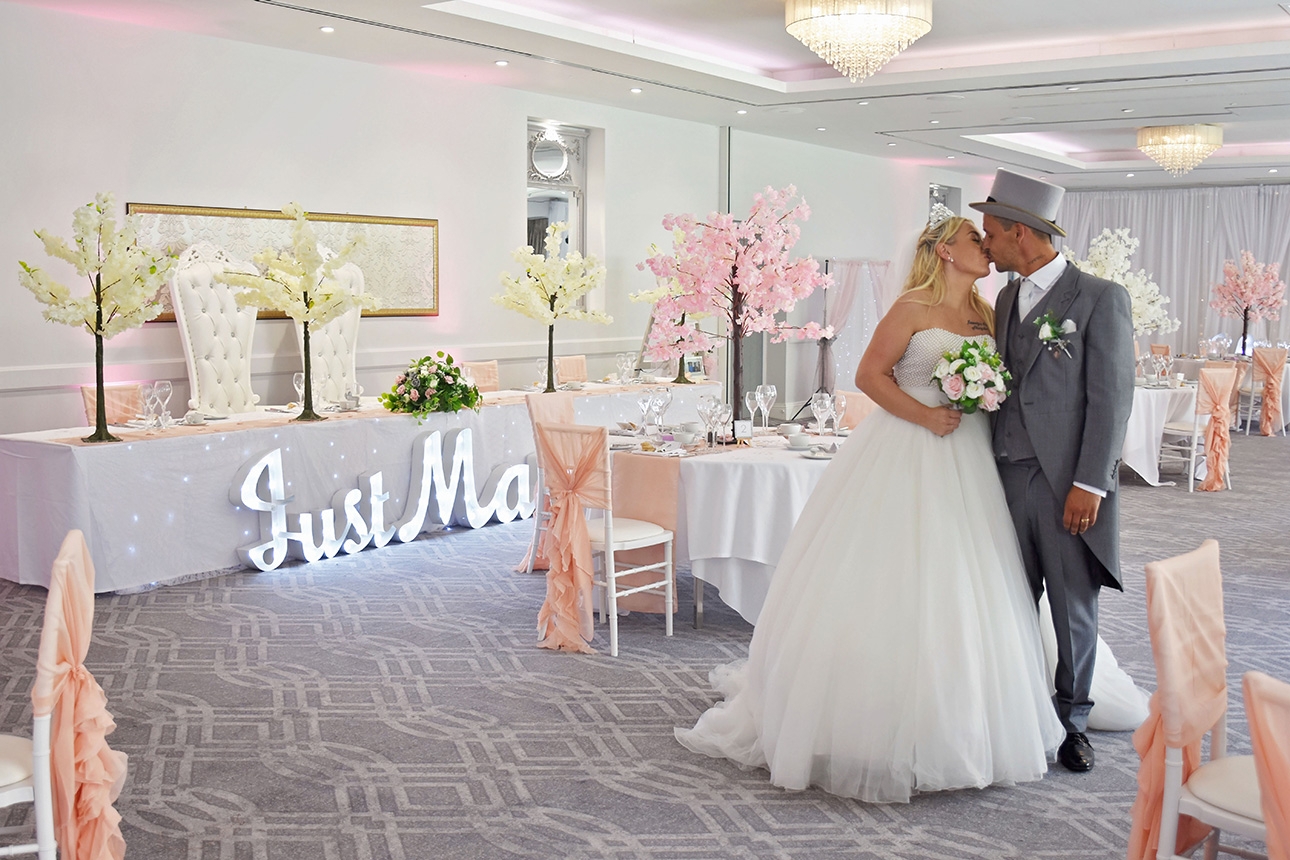 "We wanted something that would keep everyone entertained, so we hired Luke Close-up Magician to perform between the ceremony and breakfast," recalls Zoe. "Caricaturist Picasso Griffiths then did drawings of everyone between the meal and reception. We also had a bouncy castle for the kids, plenty of sweets, a chocolate fountain, popcorn, candy floss and fireworks in the evening."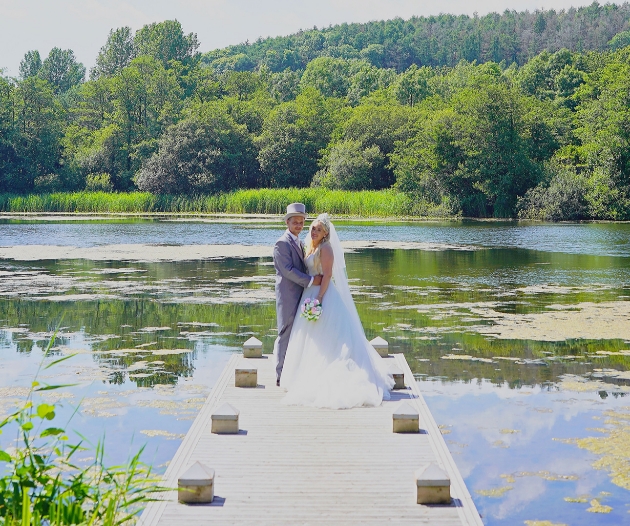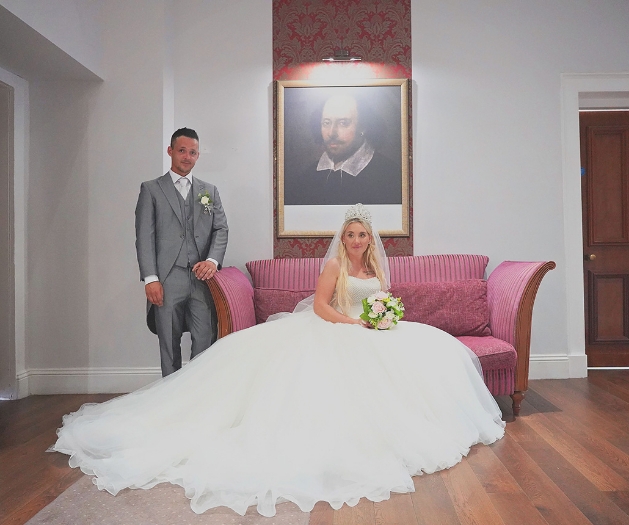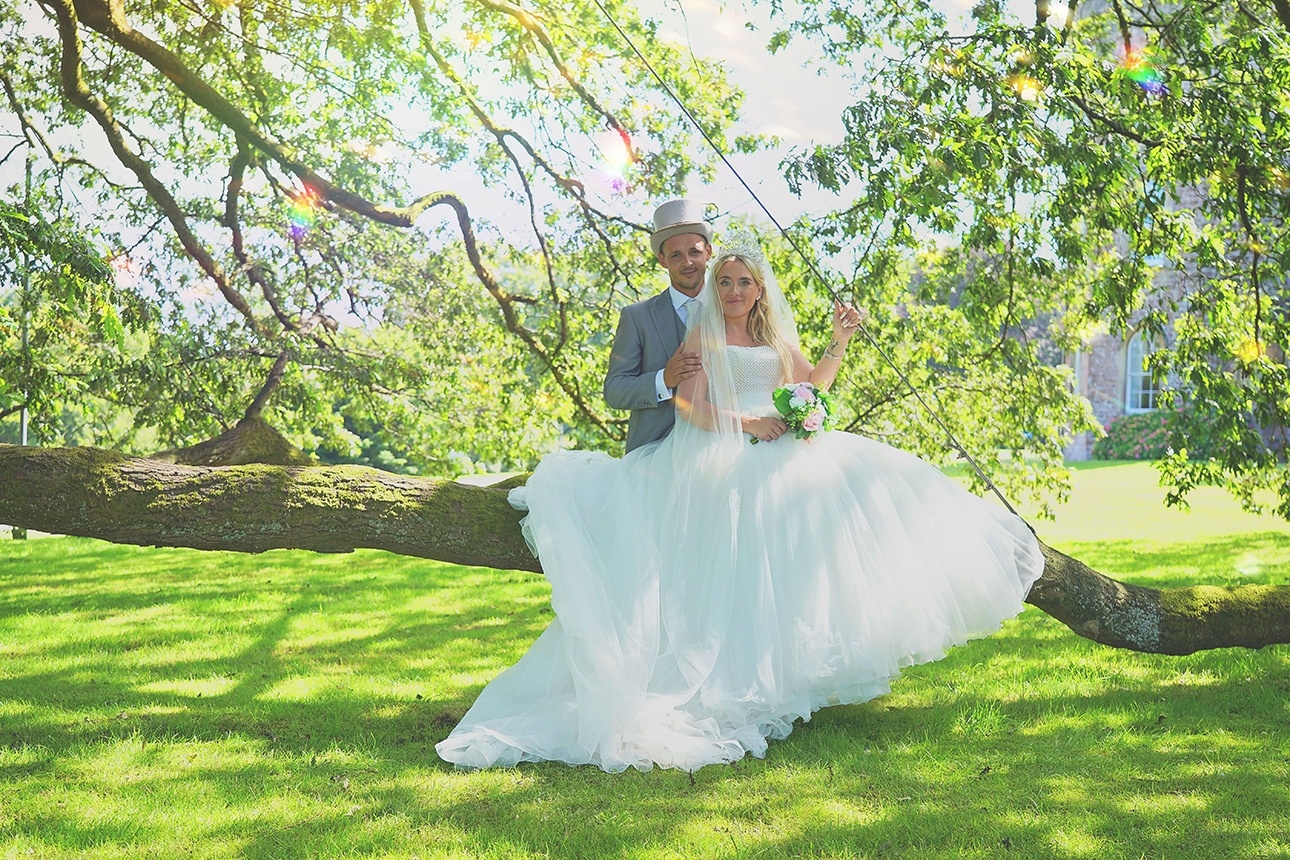 "We loved every minute of the day, and everything was perfect," says the bride. "We had so much fun on the bouncy castle, so much so, my dress ripped! We also did the Macarena and Conga on chairs and loved watching the fireworks."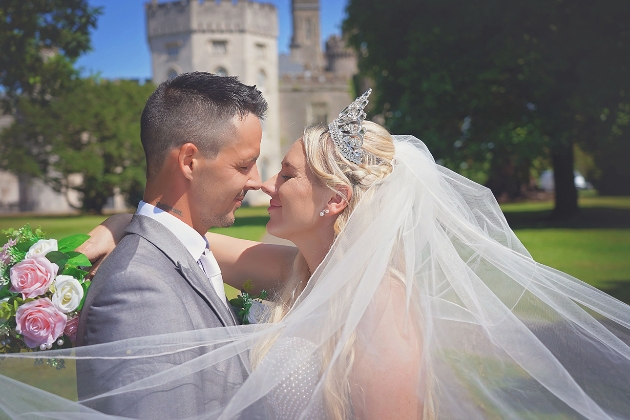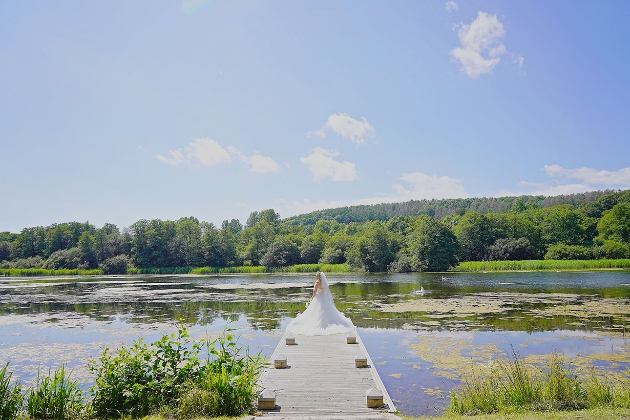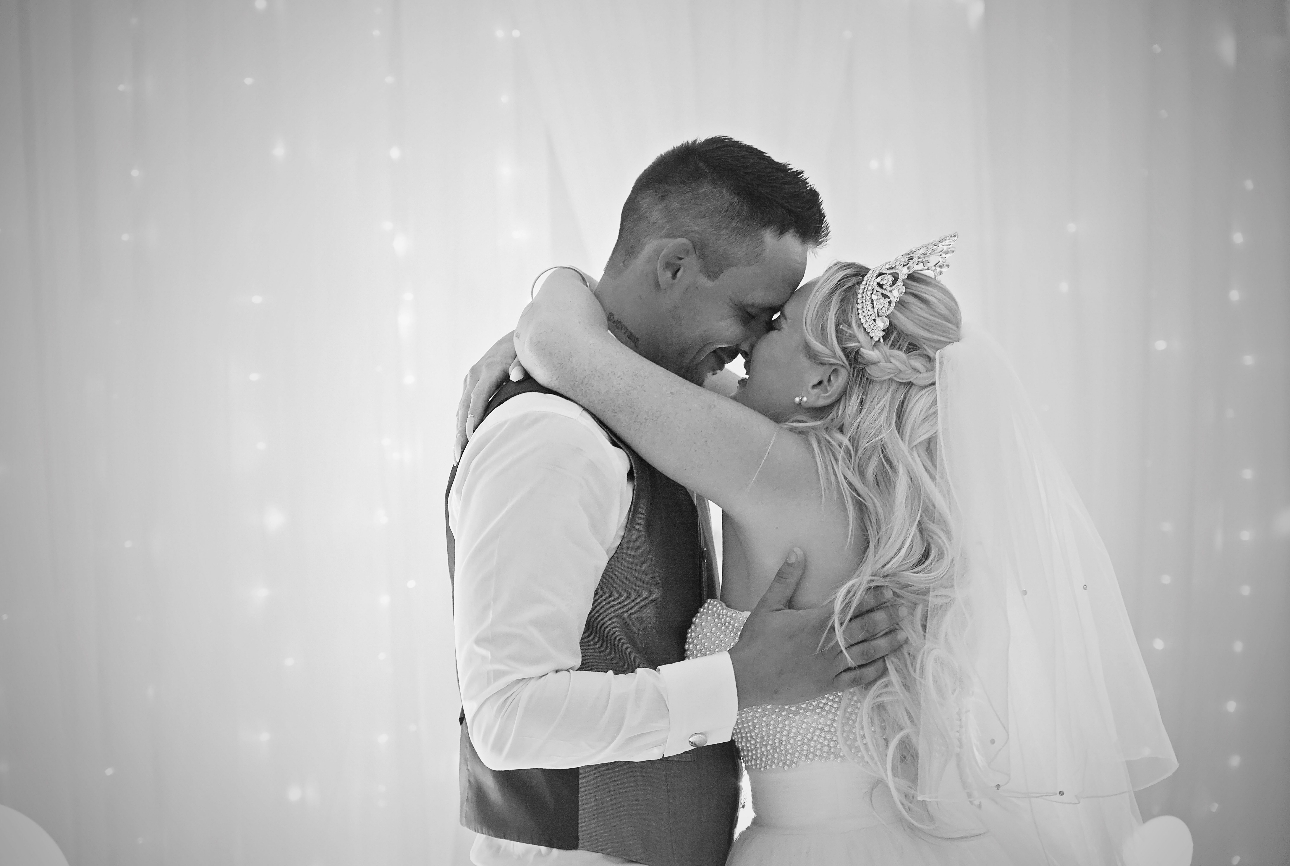 "Unfortunately, due to COVID-19, we didn't go away as planned," explains Zoe. "We did manage to spend the weekend together as a family, which was lovely."
Zoe and Dan's contact book