Jordan and Craig met through a mutual friend during a night out in Cardiff. "There was an initial spark, but we only met briefly, so we didn't know each other's names," says Jordan.
"A few days later, I received a friend request on Facebook from Craig. We were attracted to each other, but the beginning of our relationship was not what we had planned as I had just gone on holiday and ended up stranded in Gran Canaria as a result of the Ash Cloud.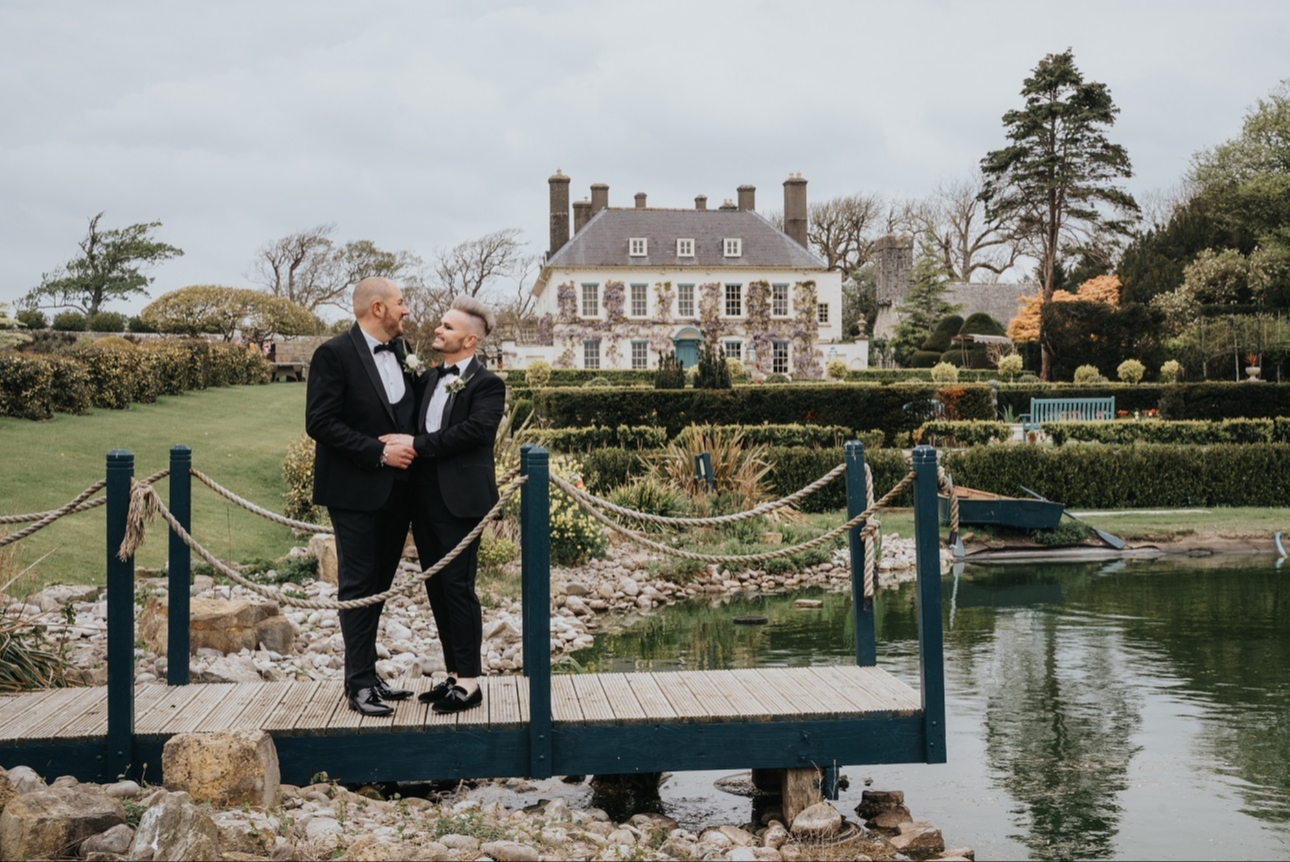 After our first date was delayed, we finally met after a month of messaging. We moved in together within five months, got engaged two months after that and have not looked back since. We even work together running our own hair salon."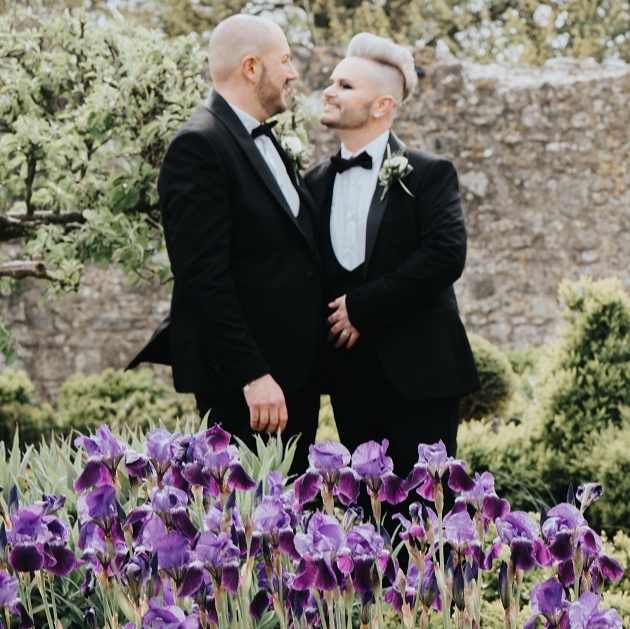 Craig proposed on Christmas Day in 2010. "The day didn't go according to plan as there was heavy snow," shares Jordan. "Craig couldn't get to the ring, so we had to walk through the snow for over an hour so he could pick it up in person.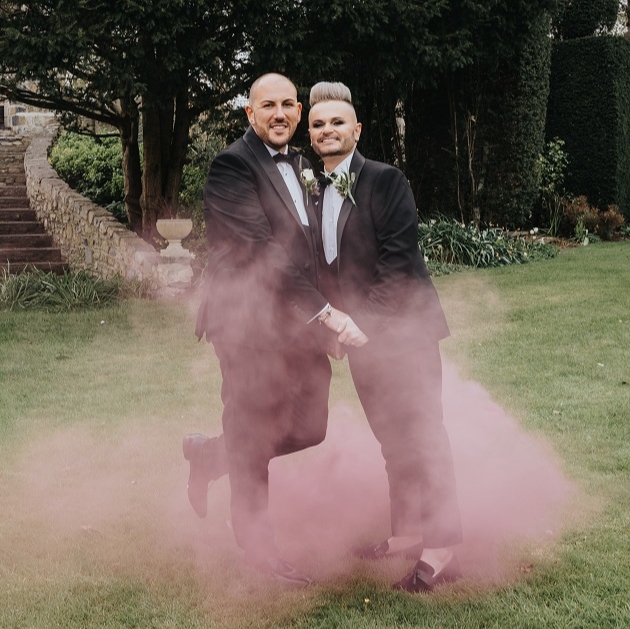 We did all this without me knowing it was an engagement ring! The ring was hidden in a giant Christmas cracker, together with a puzzle that I had to solve, which spelled out will you marry me?"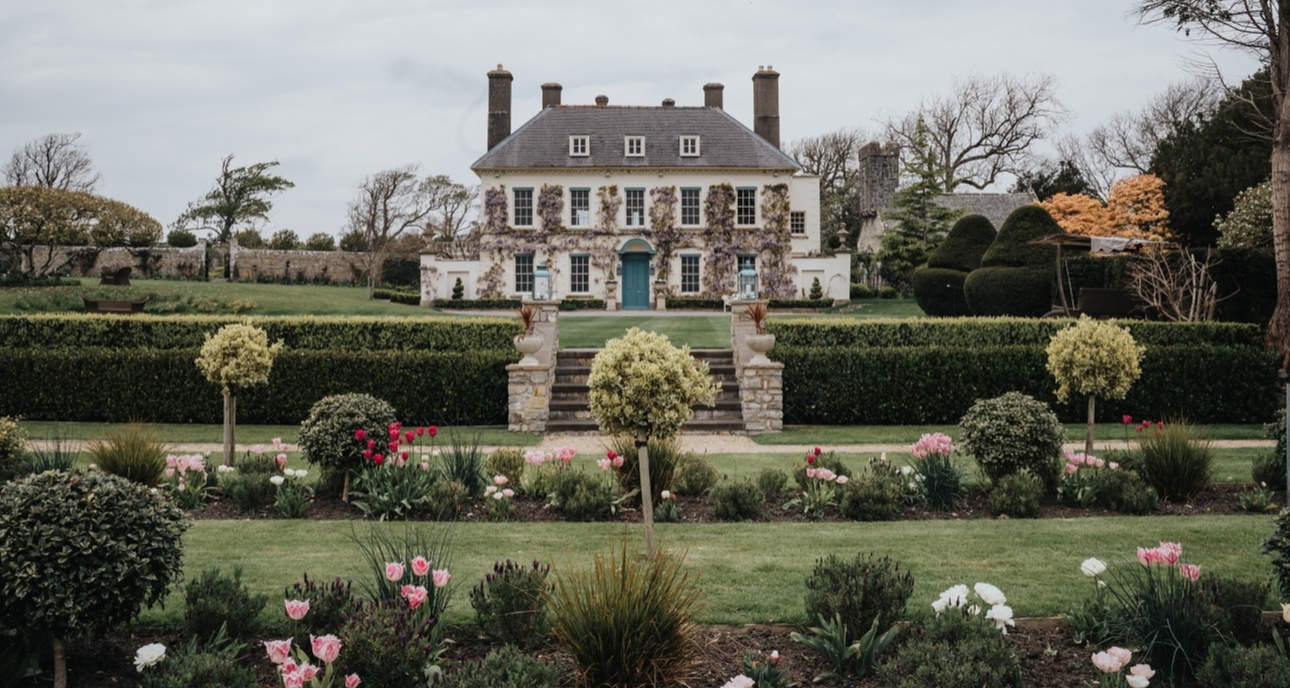 "We visited Gileston Manor to celebrate my mum and dads 50th wedding anniversary," explains Jordan.

"We stayed as a family and fell in love with the place. It has a special feel and is like nowhere we had visited before.

The staff were all so lovely, and we felt it was the perfect place to get married. Wendy, our wedding coordinator at Gileston Manor, could not do enough for us from our very first meeting right through to the day itself.

We always felt in safe hands, and her insight and knowledge really helped with our planning.

We had exclusivity of the estate, which gave us the freedom to use different areas to create a bespoke wedding exactly to our requirements.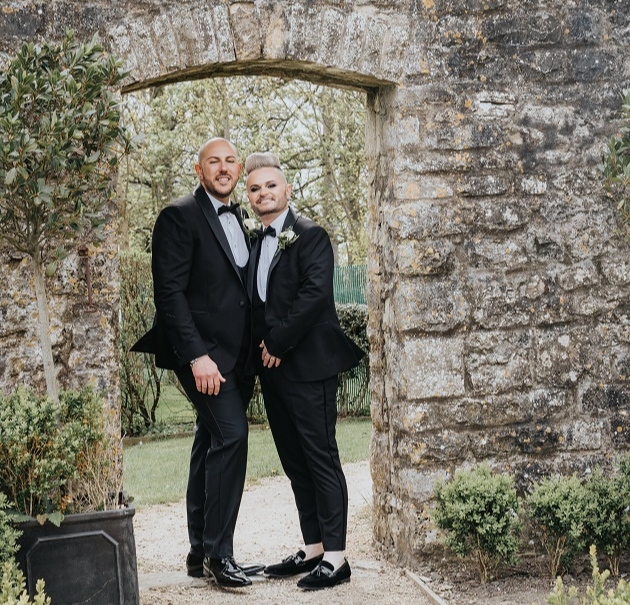 Our ceremony and wedding breakfast was in the secret garden and we utilised the walled garden and front lawns for our drinks reception, canapés and photographs.

We wanted to have the intimacy of the smaller space for the day, then move to the marquee for the evening reception to have a larger space for more guests.

This was perfect as it felt that the evening was separate and gave separation to the formality of the day and the more relaxed party vibe we wanted for the night."

Jordan and Craig opted for a modern elegance theme and a black and white colour palette with touches of silver.

"We wanted to highlight the elegance of the venue, keeping some traditional touches but adding a modern theme to reflect our style and outgoing personalities," recalls Jordan.

"Our overall goal was to have a look that was striking yet timeless.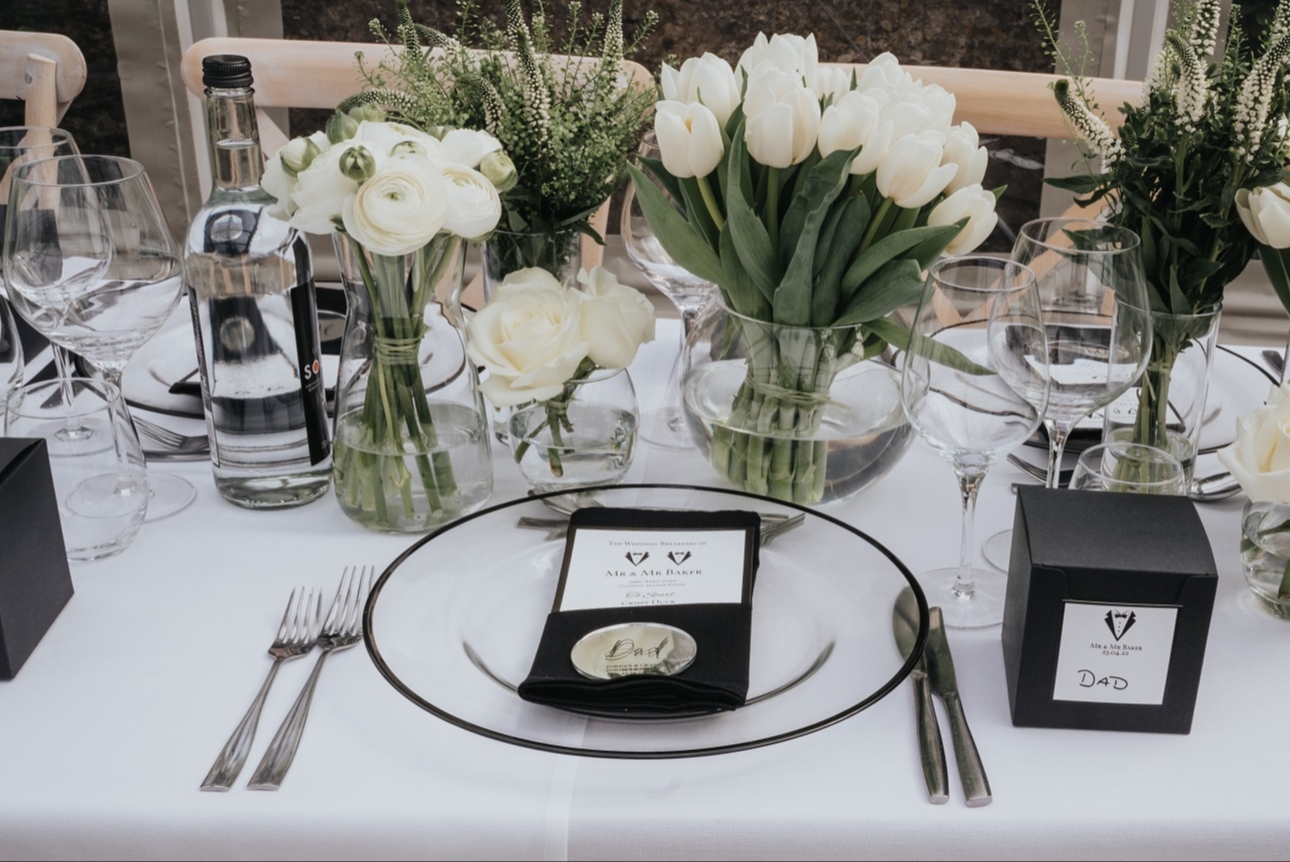 "We designed our own signature motif that we used on our invitations, favour boxes, tags and menu cards," adds Jordan. "This brought together all printed elements in a uniformed way.

Our confetti was sourced from The Real Flower Petal Confetti Co and incorporated black and white rose petals with silver petals to add some sparkle."

The couple opted for black cubes as favours. "The boxes had our tuxedo design tag on the front," remembers Jordan.

"As salon owners, we treated our loved ones to a bespoke collection of mini Kevin Murphy shampoo, conditioner and a styling product.

We also included a bag of sweets and our favourite chocolates.

Craig's mum, unfortunately, was not able to be with us for the day as she suffers from dementia, therefore we made a donation to Dementia UK and included a flower seed bomb together with a card that requested our guests plant the flowers to honour her.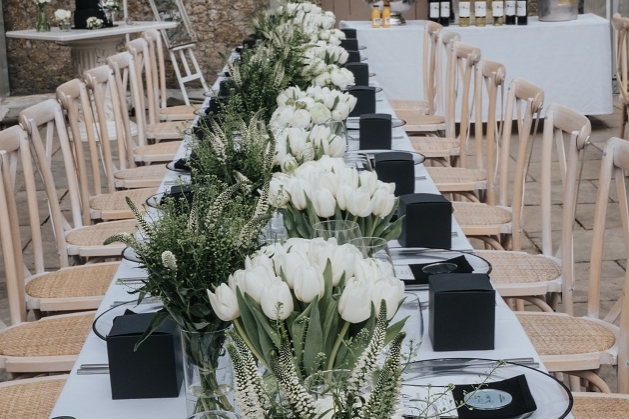 "We decided on a banqueting-style table plan with just ourselves on a top table which meant that we could see all our guests," continues Jordan.

"Our table plan and welcome sign were provided by Welsh Elegance.

These were mirrors with white vinyl printed text."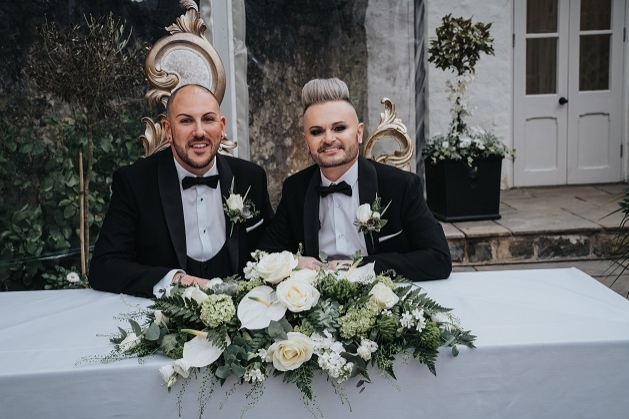 The lovebirds purchased their flowers from Nicola Downie Florist. "We had seen her work at a friend's wedding and loved her style," shares Jordan. "We had two long banqueting tables for the wedding breakfast, so we wanted a floral design that ran down the centre of each of them. Nicola used her creative vision and talents to provide us with a few design suggestions.

Through our consultations, she got to know our personalities and envisioned a concept that we had not previously thought of. The result was breathtaking. We had 120 individual clear glass vases in five different designs, shapes and heights mixed through the centre of each table. We also had a pedestal arrangement and a top table display incorporating the same white and green design.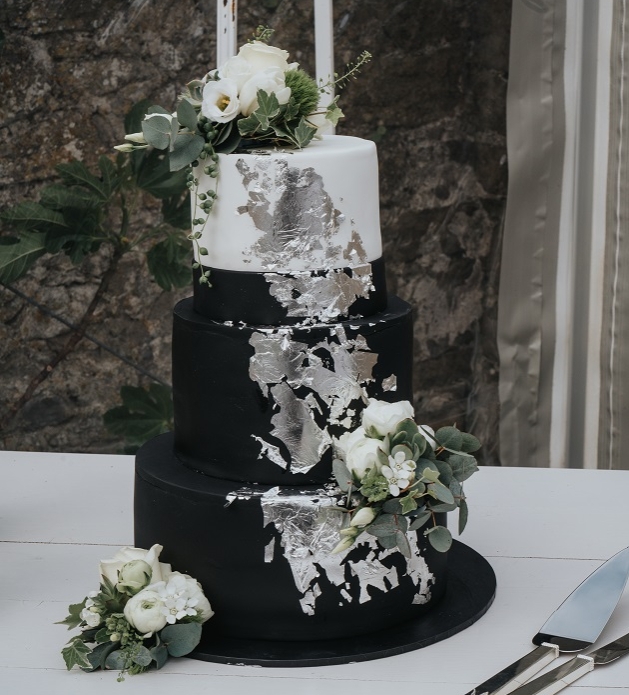 "Our cake was from The Sweet Cake Kitchen," explains Jordan. "Claire worked with us to create the perfect design. We wanted a traditional three-tier creation with a modern element.

Claire incorporated our theme with two black bottom tiers and a single white top tier, finished with silver leaf cascading down and around the cake. Each layer was decorated with flowers to bring in the natural floral element.

We also made a fruit cake using Craig's mum's traditional recipe, which had been a tradition to make at Christmas until her recent dementia diagnosis."

Epic Caterers provided the food for the wedding breakfast.

"We cannot fault the quality of the food, the taste, value for money or the service they provided," recalls Jordan.

"We wanted a more relaxed feel for the evening where guests could eat throughout the night, so we asked Butty Bach to provide hot roll options and sides with their speciality brownies.

We had a brownie station featuring eight different flavours.

We also had food boxes so guests could take a selection home with them."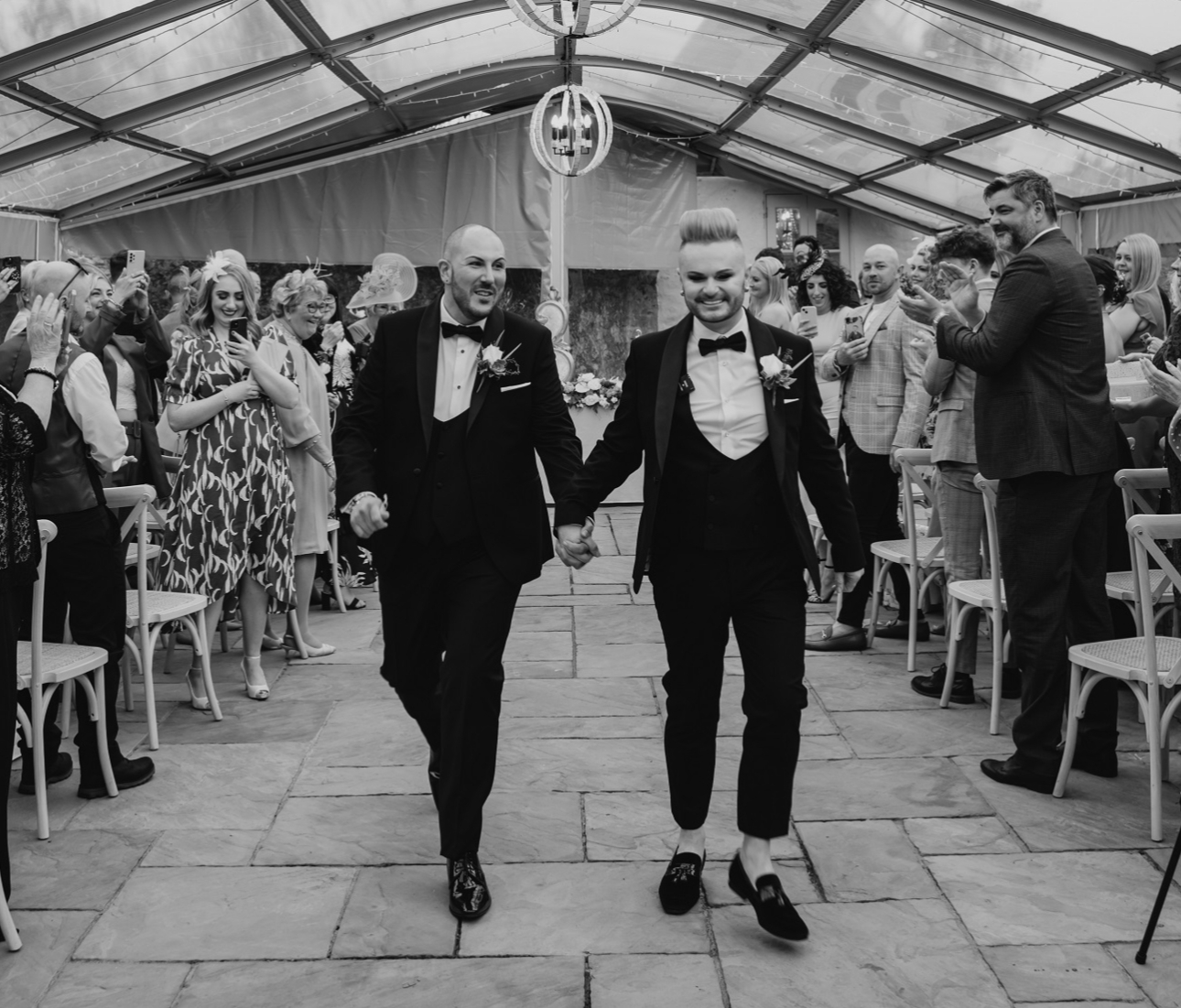 Jordan and Craig wore three-piece black tuxedos from Moss Bros.

"These were customised to our individual style," adds Jordan. "Craig had cropped trousers, and we both had Swarovski crystal buttons, with Craig choosing silver versions while I opted for black."

The maid-of-honour wore a one-shoulder side split dress in light grey from Chi Chi London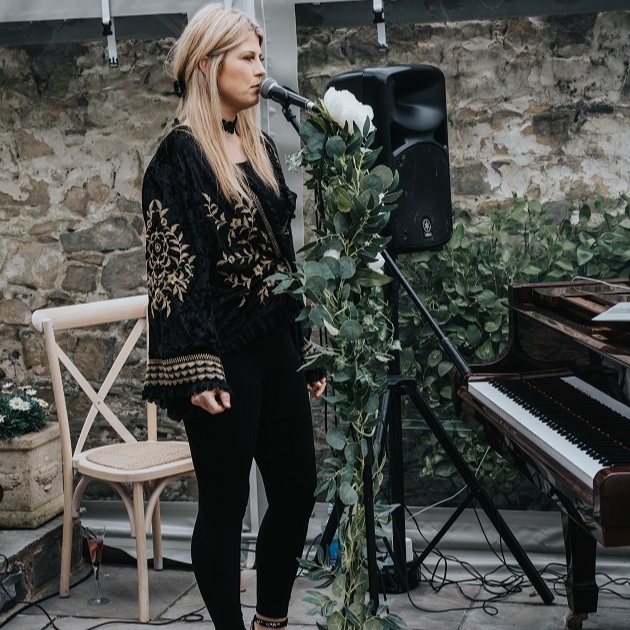 "We asked Jeris Music to sing as the guests arrived and during the ceremony," remembers Jordan. "Our friends and family loved this and said how fantastic Jeris was. We also had the Welsh National String Quartet perform during our drinks reception. This was a fantastic addition as they played a selection of pop songs which added to the traditional and modern mix.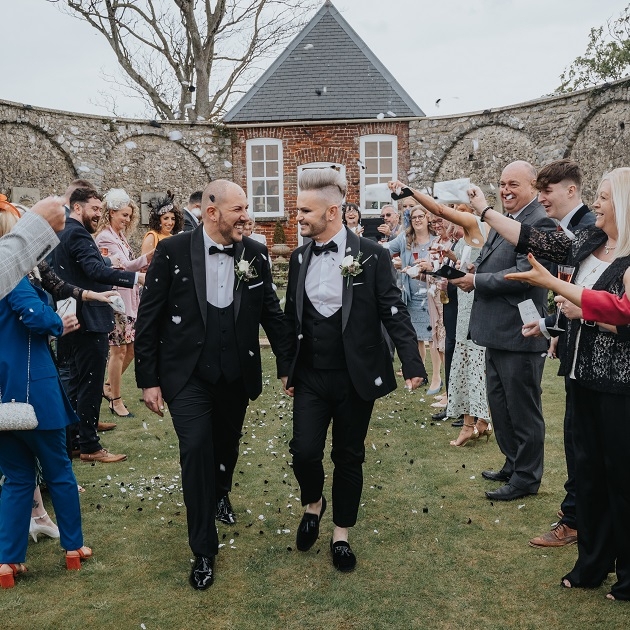 The DJ provided everything we needed for our wedding night as we moved to the marquee for the party.

They set up a light-up dancefloor, giant love letters, a neon sign, mirror balls and fireworks."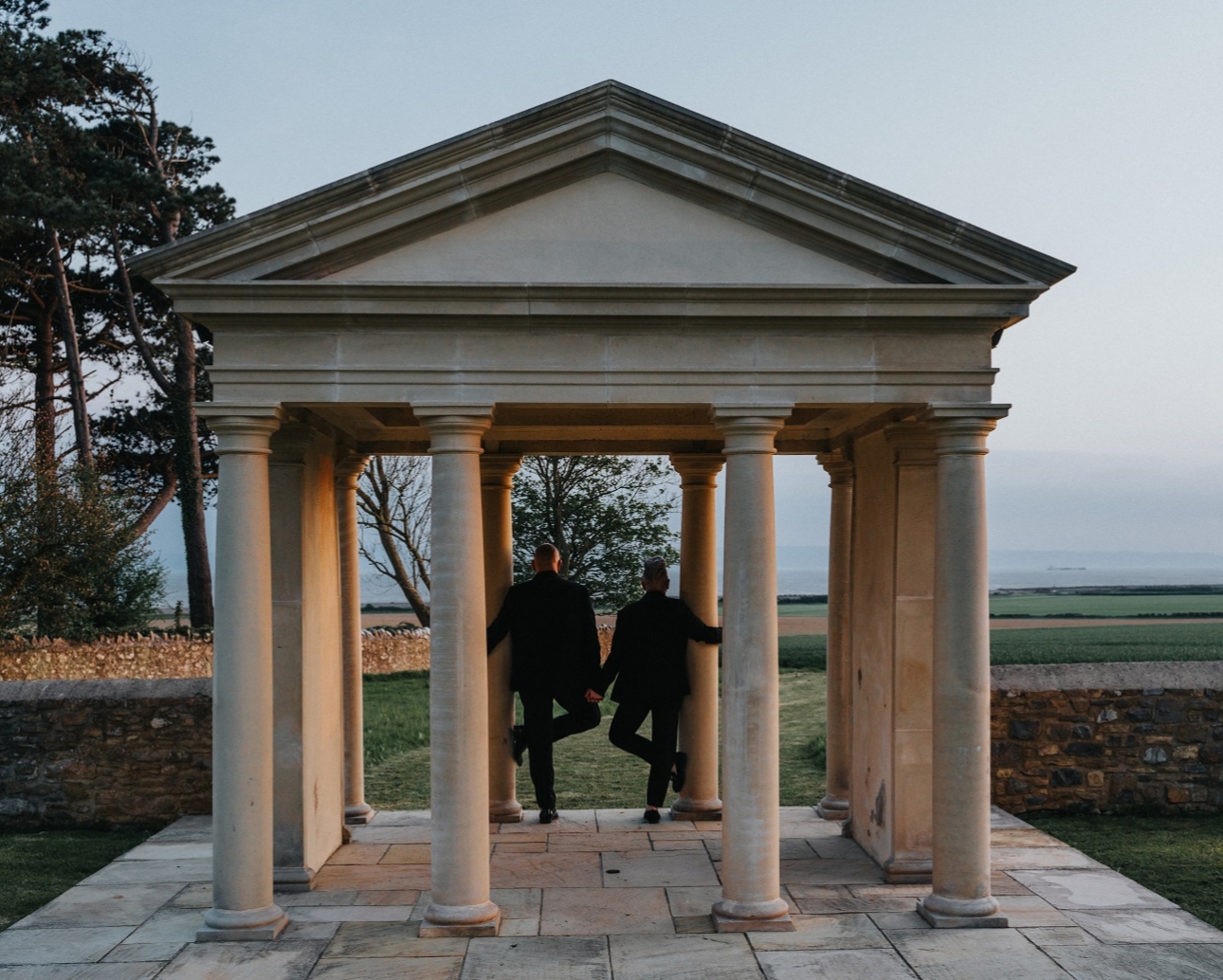 "The sheer excitement took over our nerves," says Jordan. "After all the planning, stress and delays, we were just so excited and grateful that our wedding day had arrived. Walking down the aisle and seeing our loved ones so happy for us was an incredible feeling.

We also loved sitting at the top table looking out at all of our guests, watching them smile and laugh. We cannot fault any of our suppliers for all their hard work and for the attention to detail in making our day so perfect."
Jordan and Craig's contact book