Holly and Matt met over a decade ago. "Matt saw me dancing the night away in Cardiff while he was studying at university, and the rest is history," says Holly.
"Matt popped the question during a holiday to Sri Lanka to visit his family. On the second day, Matt and I went for a walk on the beach, and while I was busy taking photos of the sea, Matt got down on one knee! I was so shocked, I just kept asking: 'are you serious?'. I obviously agreed and he put the most beautiful ring on my finger.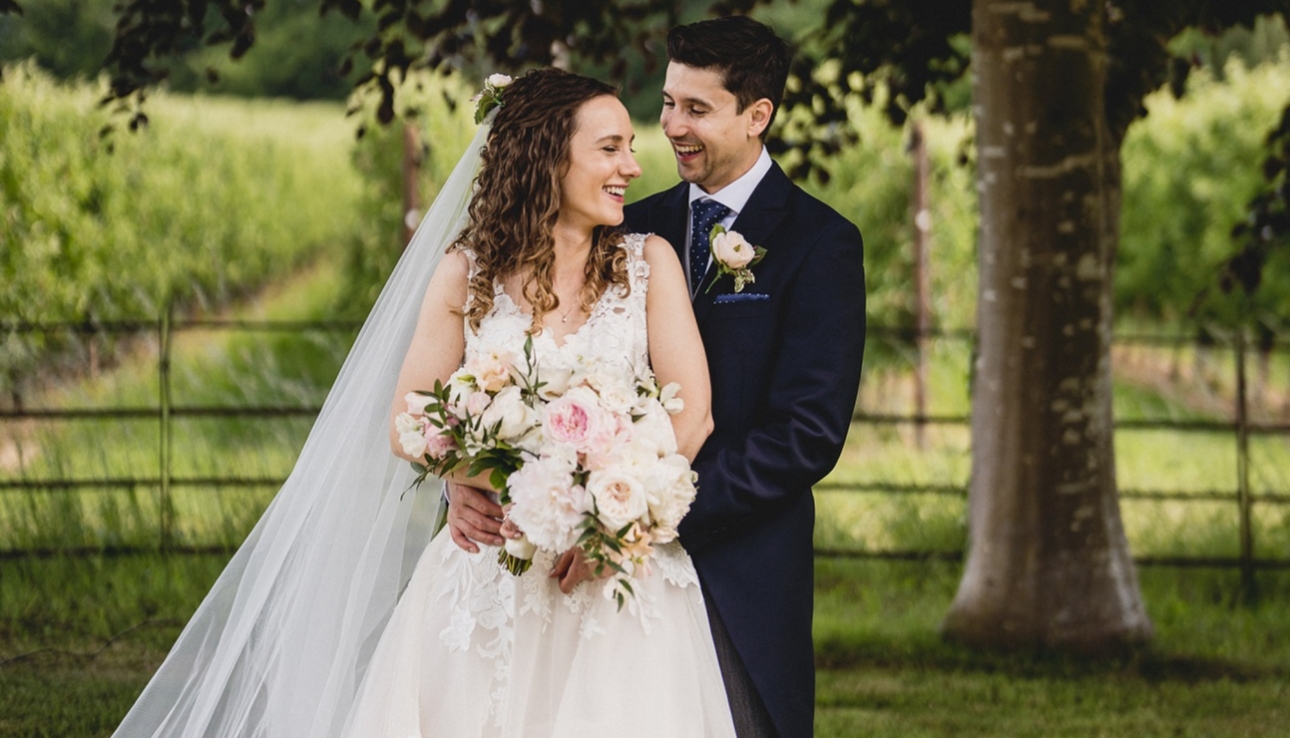 The engagement was such a surprise and for it to happen on Matt's childhood beach was extra special. What was even more wonderful was that we were able to celebrate with both mine and Matt's parents. We had an engagement party with all the extended family under the coconut trees, which was magical!"

Here she shares some of her favourite moments from their big day...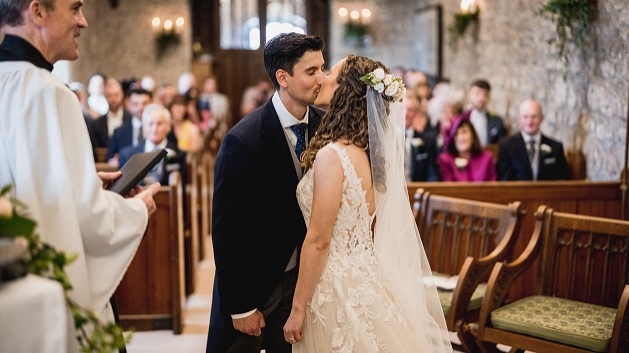 The wedding ceremony was always going to be in my family church in Lisvane.

I love flowers and knew I wanted it to be packed full of the most beautiful blooms.

I wanted to focus heavily on garden roses, which created the most amazing smell.

I was very specific and had a vision of what I wanted and our florist, Love Lily Floral Design Studio, did so well and really brought it to life.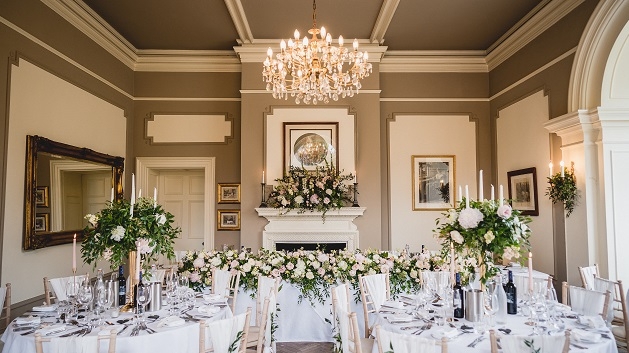 I had just graduated from my teacher training, and wanted to have a celebratory meal on the drive home. We stumbled across Glewstone Court Country House, and I remember being amazed by how beautiful it was. The service we received was amazing, and the food was incredible.

We knew there was something special about the venue, and this was before we were even engaged. When we got engaged, we knew straight away that Glewstone Court Country House was where we wanted to spend our wedding, it was perfect!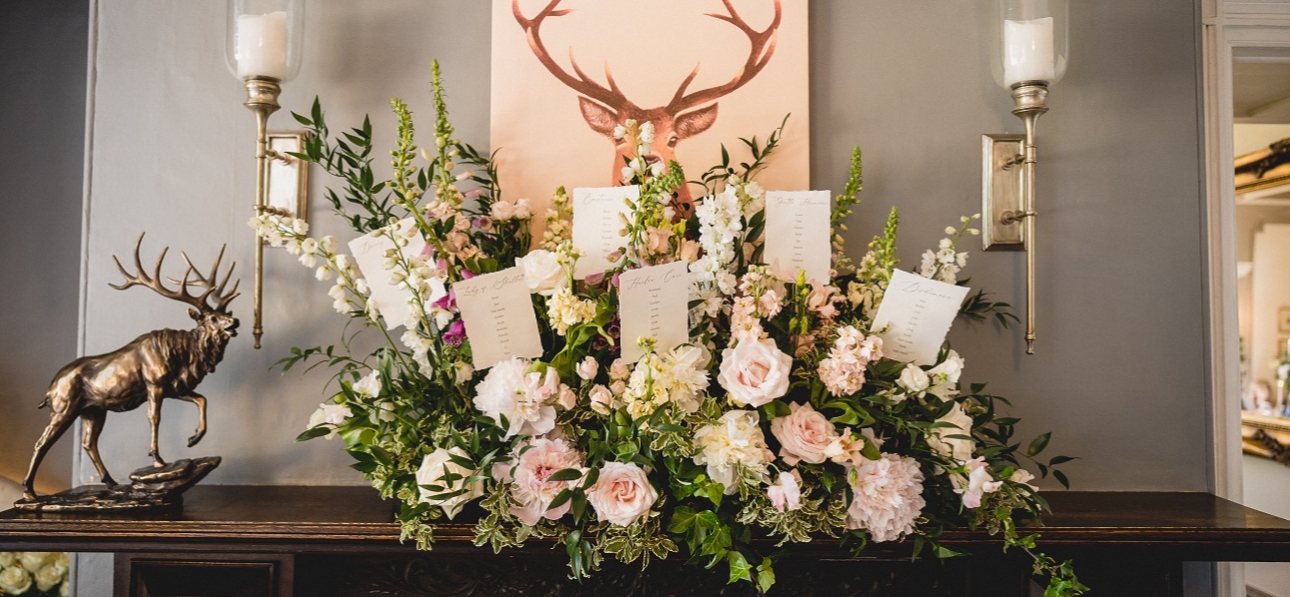 As our wedding was two years later than planned, I had even more time to perfect every element. I decided to make our invitations, orders-of service and place names.

I created them using lovely handmade paper and silk ribbon. This tied in with our elegant country theme, and I was so pleased with the results. I particularly liked our seating plan, which was intertwined with a floral display, so guests had to get up close and personal with the flowers to find their seat. I named the tables after the David Austin roses in our garden.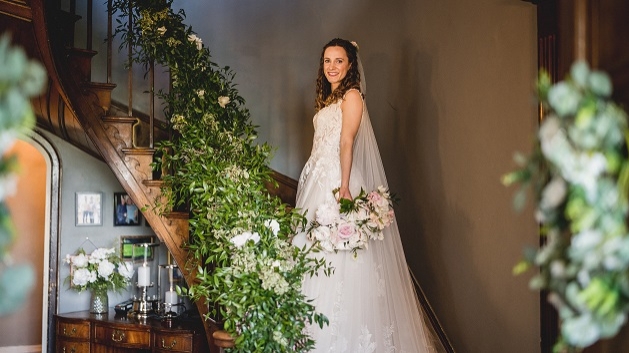 Love Lily Floral Design Studio created a sweeping staircase of foliage and blooms, which created the perfect backdrop for our cake.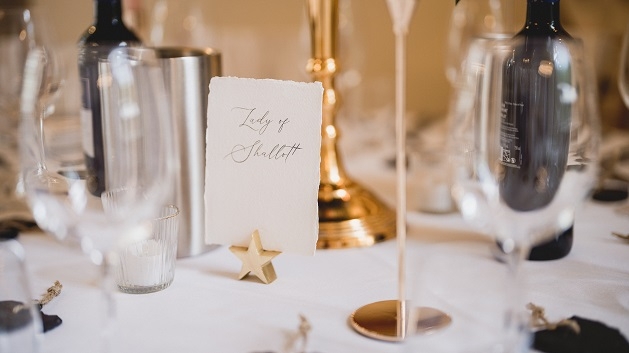 My little Welsh touch was Welsh slate hearts on the table as favours for people to take home and remind them of our day.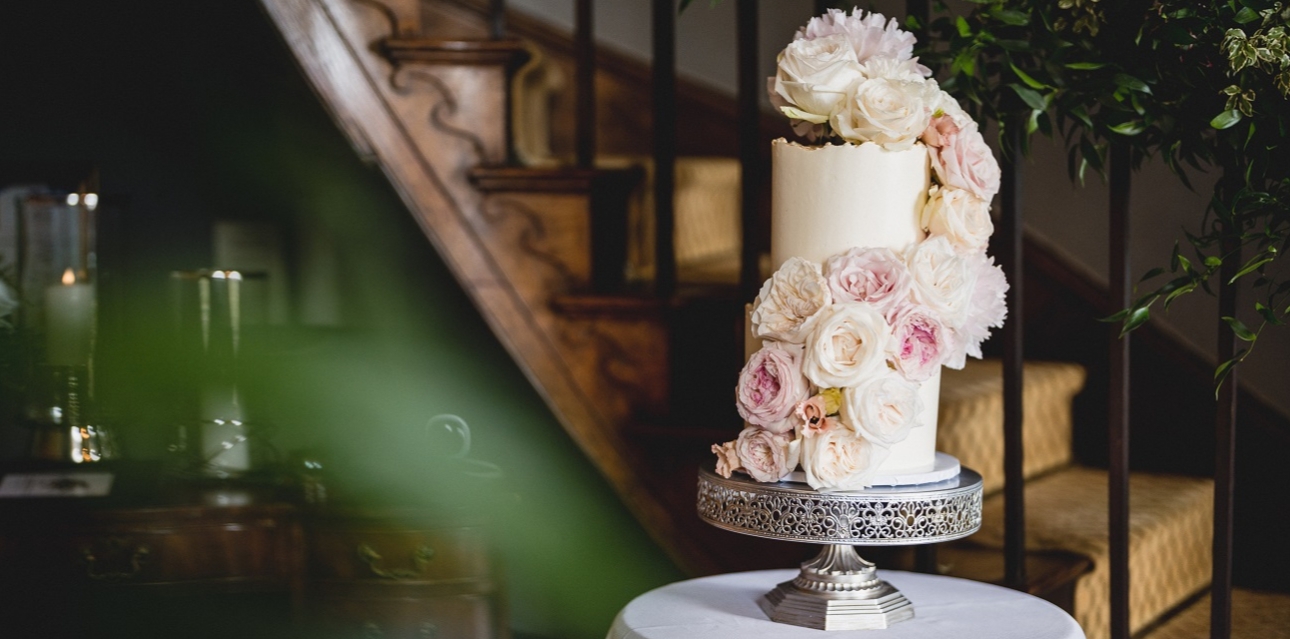 The cake by Home Farm Kitchen was ivory buttercream with gold accents and cascading garden roses. It was too pretty to cut! We opted for sticky ginger and carrot as they're our favourite flavours. It was just as yummy as it looked.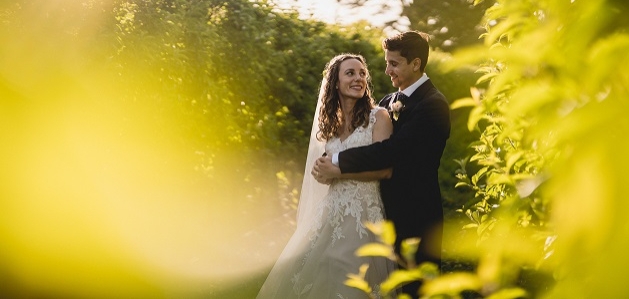 I wore a Justin Alexander dress from Perfection Bridal Cardiff . I knew straight away that it was the one.

I paried it with a matching cathedral-length veil, which made the dress look even more amazing.

I wanted to wear my hair as natural as possible and I found the perfect hairdresser, Jc.hairdesign, who really worked with my curls, and I was so pleased with it! My make-up was lovely and enhanced my features without being too heavy.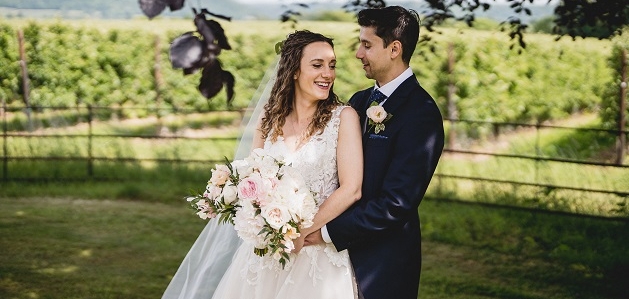 I opted for a floral headpiece, which was full of roses and jasmine, it worked perfectly with my dress and overall feel of the day.

I later changed this to a sparkly headpiece for the evening. I wore Charlotte Mills shoes, which had a block heel and a tulle bow. They were so comfortable, and I danced the night away in them.

As my something new, I had my nan's diamond ring designed into a necklace, and for my something borrowed, I wore my mum's diamond earrings.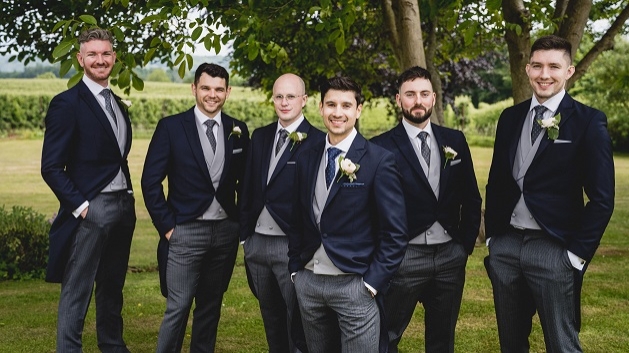 Matt chose a navy morning suit from Dyfed Menswear.

He had a navy-spotted tie, and his groomsmen opted for silver versions.
My bridesmaids wore a dusky pink floor-length dresses from TFNC. They were so flattering and fitted them all perfectly. They wore their hair in a loose up do with earrings that I had bought them as a gift. They all looked beautiful.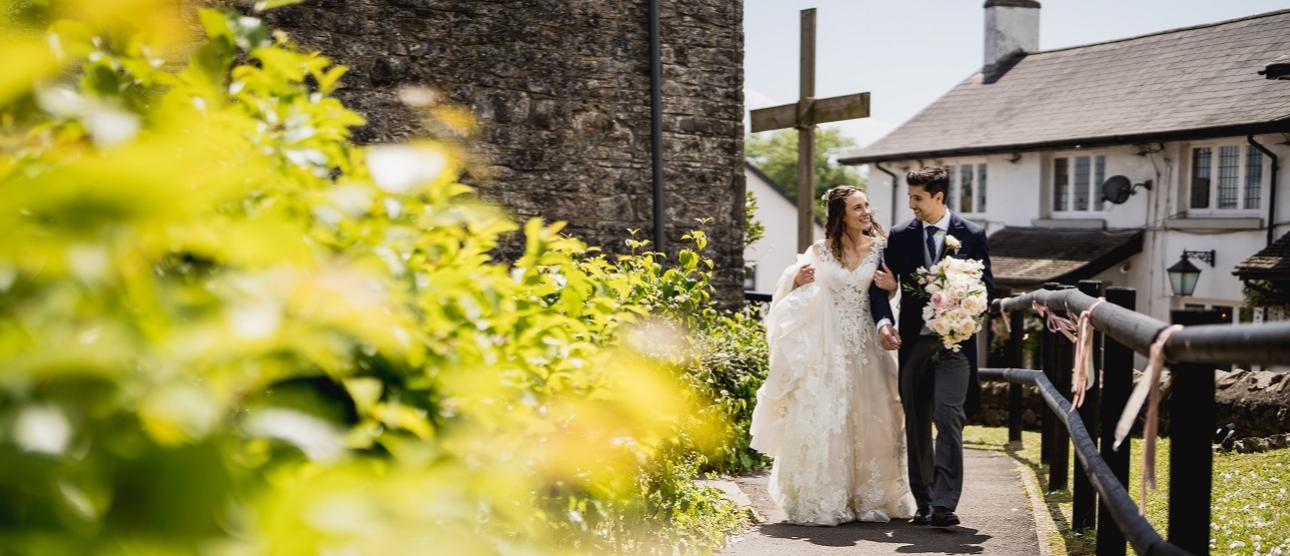 Music was so important to us. We wanted our guests to be entertained every second of the day. At the ceremony there were musicians playing to welcome guests while they waited for me to arrive.

Our ceremony was full of worship songs, and we also had a performance from the church choir and Katy Treharne, a truly amazing opera singer, which was spine tingling.

When our guests arrived at Glewstone Court Country House, they were greeted with welcome drinks as well as canapés while Unity String Quartet played in the background. We also had an ice cream tricycle and croquet for everyone to enjoy.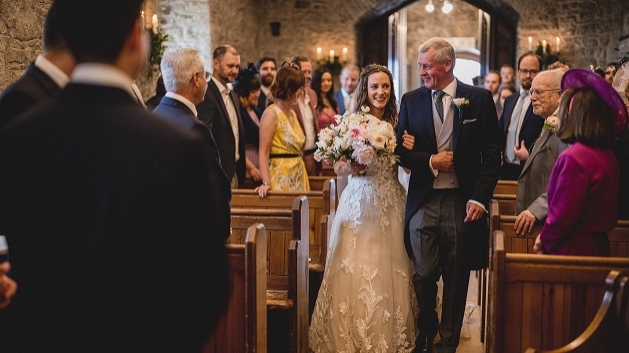 I remember the church doors opening and being total transfixed on Matt. When we were saying our vows, it felt like it was just us in the room and was incredibly special. The worship songs and performances in the church were so personal and made us both emotional.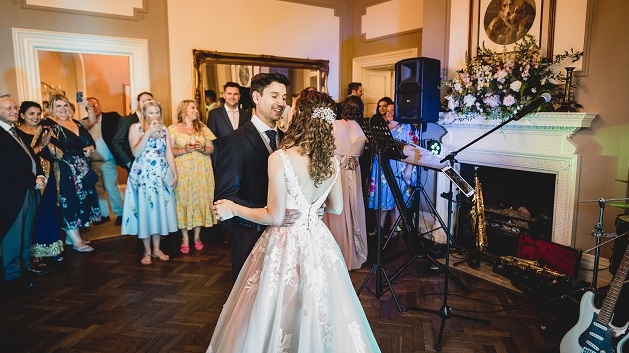 We hired a band called The Indianas and a DJ from JP Entertainments who had the dancefloor full all evening – it was electric!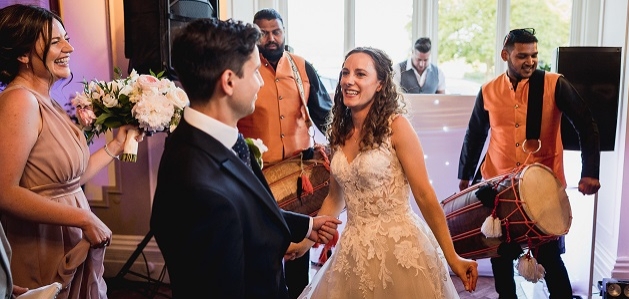 Our biggest secret was the appearance of Dhol Players & Band Baja, who performed straight after the first dance. The drummers were hidden in the back room and surprised all our guests as they erupted into the best performance. They played along to our selected playlist, and it was incredible.

The room was about to bursting with people dancing and having the best time. The drummers and photo booth from Ride My Tuk Tuk was our way of including Matt's Sri Lankan heritage, and I think it made our wedding quite unique.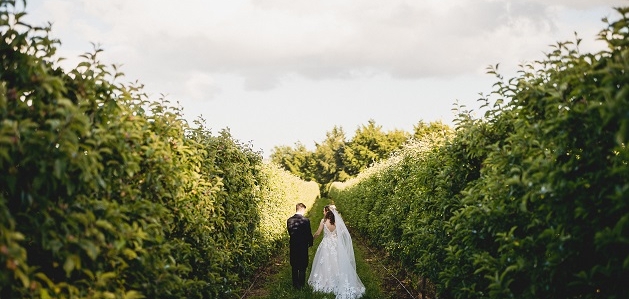 My family dog, Tillie, was part of my day and a real star.

In the early hours of the morning, she needed the toilet, so my brother, Joe, took her outside only for the door to close and lock behind him.

Everyone was asleep, so he got to enjoy the sunrise in the early hours of the morning until someone was able to let him in!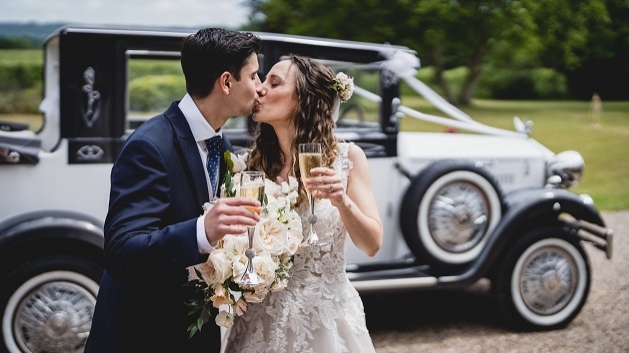 We had the trip of lifetime for our honeymoon to Singapore and Bali. It was two year in the planning, so we were very excited. The hotels were beautiful, and we had the most special time away.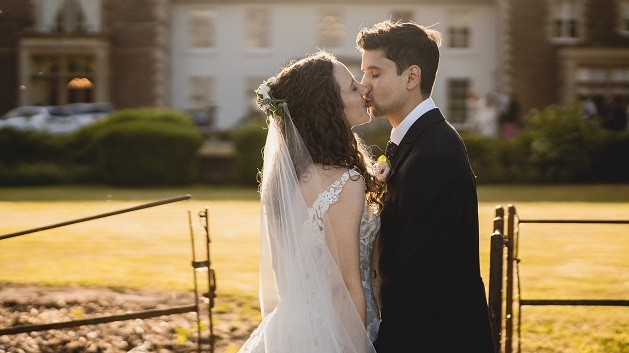 Our top tip to any couple is make your day personal. Try and find something that represents you both as a couple because that's what people will remember.
Holly and Matt's contact book