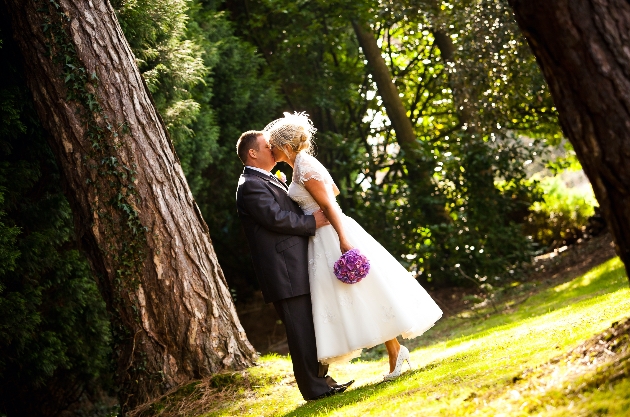 Manor Parc Country Hotel and Restaurant, CF14 9UA
02920 693 723 | www.manorparc.com

Manor Parc was built pre-1850 as a country manor house called Y Parc. The property was sold in 1917 to the Keen family who were steel merchants and co-owners of several properties in Cardiff. In 1984, Y Marc was transformed into the Manor Parc restaurant, a family run business which subsequently became the Manor Parc Country Hotel and Restaurant in 1990.

There are plenty of places for guests to explore and take photographs, including the beautiful grounds, terrace, balconies, cedar trees and oak staircase. Friends and family can stay the night in one of the 21 on-site bedrooms and will have plenty of space for parking.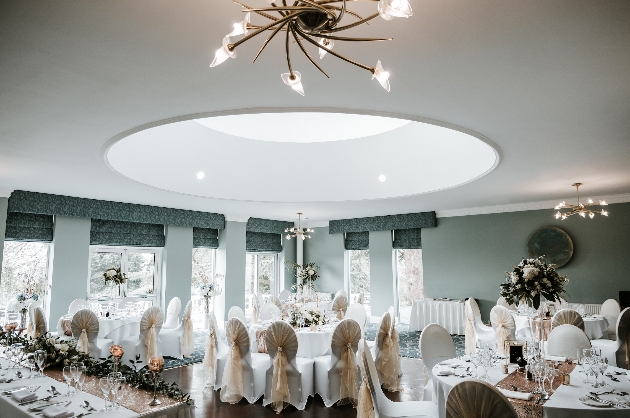 Credit: www.ramphoto.co.ukThe Cedar Room overlooks two cedar trees that predate the manor. It's a modern room that's recently been refurbished to create a neutral colour palette intended to suit all colour schemes. The space can hold 110 loved ones for the ceremony and wedding breakfast and 160 for the reception.

Alternatively, the Orangerie can be used. Boasting a glass-domed ceiling, patio doors and a separate bar, it can accommodate 110 guests for the vows, 80 for the meal and 110 for the evening celebration.

Smaller nuptials take place in The Oak Lounge. Step back to a bygone area, with Victorian decorations, oak panelling and a period fireplace, with room for 16 people.

The happy couple will receive a complimentary suite on the night of the wedding and a discounted rate the night before.