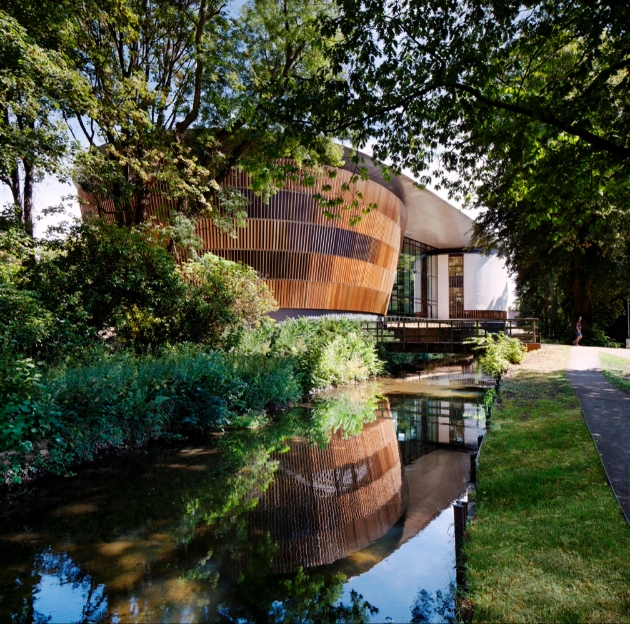 Credit: Joe Clark PhotographyRoyal Welsh College of Music and Drama, CF10 3ER
02920 391 440 | www.rwcmd.ac.uk

The Royal Welsh College of Music and Drama sits in the heart of Cardiff city centre and is surrounded by 19th-century civic buildings and parkland. The property comprises of two buildings, both with historic and contemporary styles. The Anthony Hopkins Centre was originally the Cardiff Castle Stables and has an open-air courtyard and impressive architecture. The second building is the world-class Concert Hall, which offers a dramatic setting for vows.

Celebrate in style
Couples can tie the knot in the Anthony Hopkins Centre. This grand space has two elegant rooms, one seating 85 guests and the other 60.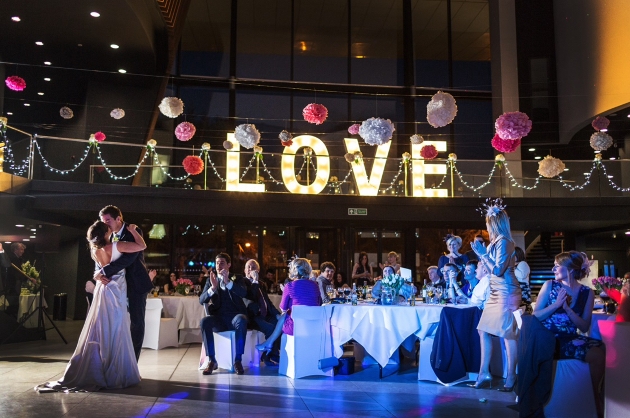 Credit: www.sachamiller.co.ukAlternatively, the world-class Concert Hall can be used to accommodate 250 loved ones, and the Richard Burton Theatre can hold 130.

Small receptions take place in the stables building (50), and larger celebrations are held in the contemporary glass-walled entrance hall and open-air terrace. Overlooking the Grade I listed Bute Park, it's a wonderful space for a drinks reception or wedding breakfast for up to 200 people.

Alternatively, the glass-walled atrium can be used for evening celebrations of up to 300 friends and family. The area boasts a fully-stocked and licensed bar, as well as, a dancing area, cloakroom and bridge decorated with fairy lights.

We love...
The venue offers a bespoke service and a Hire a Performer Scheme, where the team will help couples choose from a wide range of musicians. There's also an in house catering company, who would be more than happy to discuss menu choices.