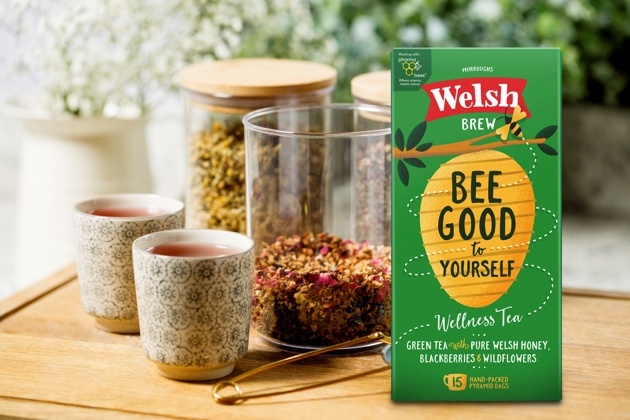 Welsh Brew Tea has teamed up with Cardiff University to create a new wellness green tea blended with pure Welsh honey and scientifically identified botanicals. Developed by the Swansea-based company with Cardiff's scientific know-how, the Bee Good to Yourself tea is 100 per cent natural and is ideal for couples looking for eco-friendly wedding favours.

Alan Wenden, the director and founder of Welsh Brew Tea, tells us: "We believe it's the first green tea of its kind to use real Welsh honey in the form of flakes – as opposed to synthetic honey flavouring used in other products. Bee Good to Yourself is a refreshing blend of green tea, with blackberries and wildflowers that gives something back to nature by supporting community-based pollinator projects across the country."

Head over to www.welshbrewtea.co.uk for more information.