Meet Sarah Powney from The Naked Vegan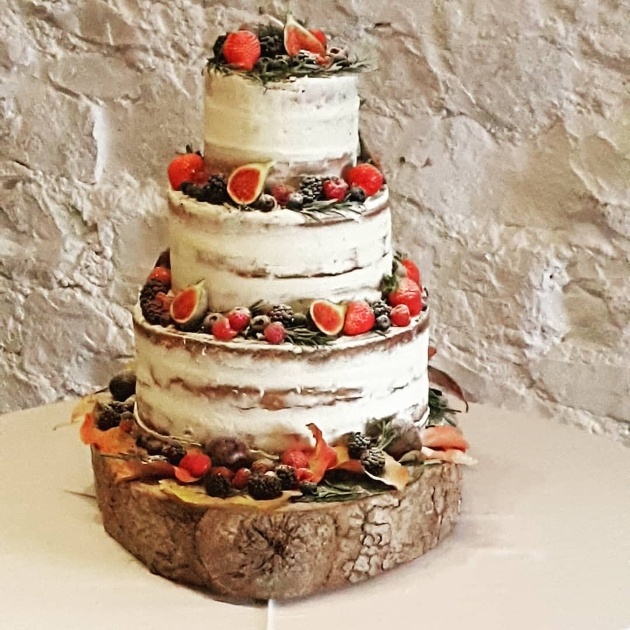 Meet Sarah Powney from The Naked Vegan
02921 321 040 | sarah@thenakedvegan.co.uk | www.thenakedvegan.co.uk
www.instagram.com/thenaked_vegan and www.facebook.com/thenakedvegan

Tell us about your background – how did you become a cake maker?
I've been baking since I could hold a spatula. Since having allergies, I started creating vegan cakes along with a whole range of other delicious delights. My goal was to debunk the myth that vegan creations are bland, boring and contain bonkers ingredients.

A few years ago, I decided to take the plunge and started baking for a living. I set up The Naked Vegan and wanted to create fabulous products using only the finest pure naked ingredients, hence the name. I'm always coming up with new ideas and spend months perfecting recipes and designs until they are perfect because of this, everyone can enjoy my wonderful bakes.

My passion is to make the best tasting products that everyone, not just vegans, can enjoy. My cakes are so good that I now have a large customer base of non-vegans.

What should couples expect when booking your services?
Your wedding cake is unique to you, and it all starts with a phone call to discuss the basics, such as date and location. We can then arrange a consultation to meet and discuss in depth your colours and theme, design requests, flavours, any special dietary requirements we need to be aware of, set up on the day, costs and payment. I usually conduct these at the wedding venue or a suitable relaxed location. I love to keep these informal and will bring samples even if you have not fully committed to a flavour. During the conversation, I will start making some rough sketches of ideas and notes, or if you have pictures, it can help me visualise what we're discussing.
We specialising in making vegan or gluten-free options. All our designs are handcrafted, and we will work with you to ensure you have the perfect centrepiece for your special day. Once you're happy, I'll put together a final proposal detailing your design, flavours, the number of guests, delivery details and the price.

What's your favourite wedding that you've worked on and why?
This is like asking me to choose my favourite child! I love every cake I have ever made because everyone is special, and I'm so honoured to be asked to be a part of it. The bake is the centrepiece of any reception and a great talking point, if it also tastes fabulous, then I have played a small part in the couple's future.

How long before the wedding should couples book?
Ideally, I would get in touch at least nine months before to ensure we're available to make your cake. This also gives me plenty of time to make any changes to ensure everything is perfect on the day.

What's your favourite part of the job?
Meeting the happy couple and getting to know them. Bringing all this to fruition when I deliver and set up the cake on the day and knowing how special it is to be part of their wonderful day.

Do you have any top tips for couples looking for a cake maker?
Decide what type of cake you want but take into account the time of year and where it will be stored as in the hot weather buttercream will melt. Arrange a meeting with your chosen supplier to discuss your needs and ideas and try samples.