Devil's Bridge Rum is a new welsh drink perfect for weddings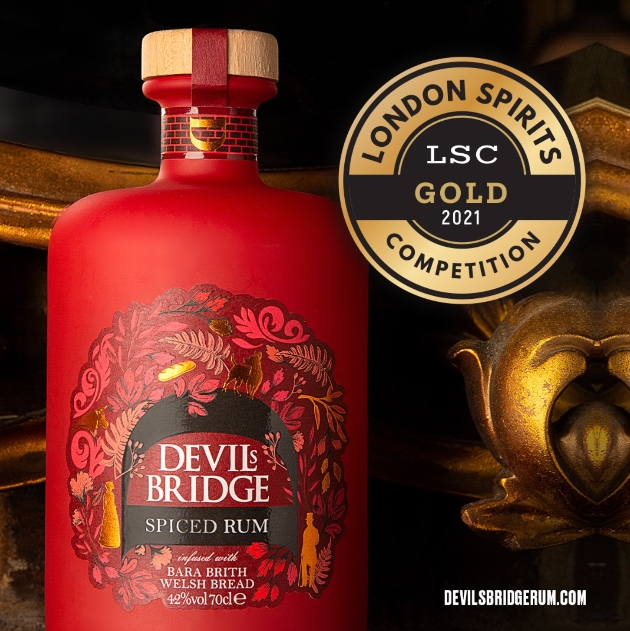 Devil's Bridge Rum, made by blending the finest Caribbean rums with Bara brith, Glengettie black tea and Shirgar butter, is a new drink perfect for weddings. The creators, Gregor, Nick and Robin, were inspired by the story of the Devil's Bridge, a legendary tale of Welsh spirit based on the Cambrian Mountains near Aberystwyth.

The team wanted to help showcase the country and its produce to the world by creating a premium brand using Welsh flavours in new and exciting ways.

Gregor tells us: "We bring the best of Wales, the best of the Caribbean and the most stunning branding together to make a drink like no other. Despite our brand's young age, we're proud to have won two gold awards in the World Rum Awards. We also won gold in the London Spirits Competition and bronze in the International Spirits Challenge 2021. We want our company to become the biggest premium rum in the UK and are confident we can achieve this."

Head over to www.devilsbridgerum.com for more information.