Brecon Bridal Boutique gives us their top tips for choosing a wedding dress during the pandemic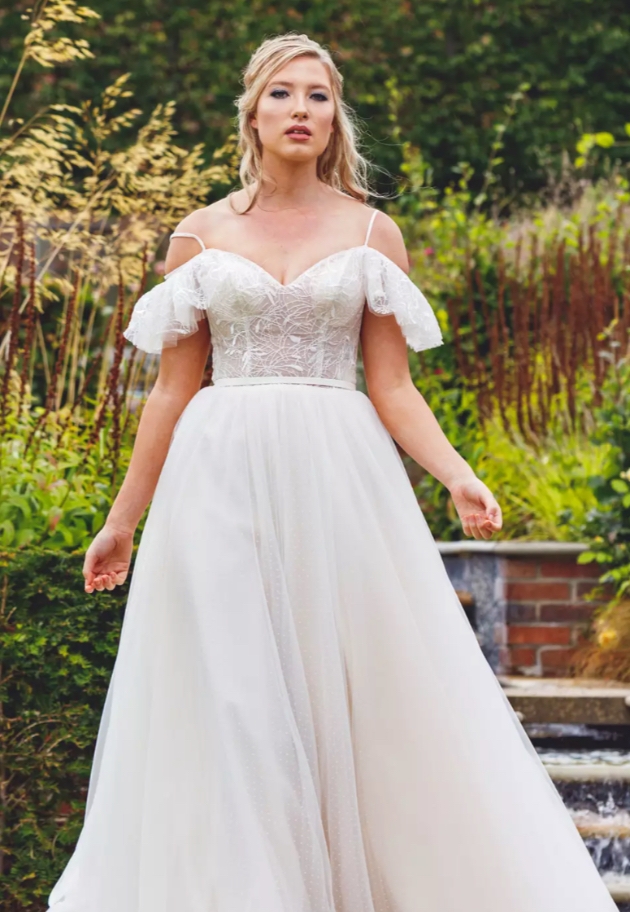 Meet dress expert Rachel Parry from Brecon Bridal Boutique
01874 622 525 | www.facebook.com/breconbridalboutique

"Planning an intimate wedding? Here are some tips to help you find your dream wedding dress: Give yourself plenty of time – Made-to-order dresses take up to six months to be made and delivered to your chosen boutique, so start shopping with plenty of time to spare. Around nine to 12 months before is a good starting point.

"Don't panic – If you don't have loads of time on your hands, then don't panic! Talk to your bridal boutique, they may be able to order certain dresses in a shorter amount of time or offer a selection of off-the- peg gowns, which means you can take them away on the day of
your appointment.

"Stick to your budget – If you have a budget in mind, then it's always a good idea to ask the boutiques you're planning to visit what their price ranges are. There is no point visiting a store if the gowns they stock are over and above what you're willing to spend. Bring this up with your bridal consultant at your appointment, that way they'll know not to put you in any dresses that drastically exceed your budget. If you're happy to go a little bit over, then let them know that too – it's all about communication!

"COVID-19 – Before your appointment, make sure to ask if there are any safety measures ahead of time. Each boutique is different, and COVID-19 measures may vary. Some may allow you to bring four guests while others may say two, so ask ahead of time to ensure you're prepared.

"Ask questions – During your appointment, don't be afraid to ask questions, even if you think it's silly. Trust me, we don't mind, and it's what we're there for. I get asked everything ranging from: do you have a seamstress to what shoes and underwear should I wear? Remember, the only stupid question is the one you didn't ask.

"Have fun and don't worry about what other people might think – Now is the time to have fun with your dress and pick out the style you've always dreamed of. Just because the wedding is small doesn't mean you have to have a certain style of dress. If you want the big princess gown, then go for it! There are no rules when it comes to wedding dresses, so wear what you want! As long as you feel confident, it'll shine through, and everyone will think you look like a million bucks."