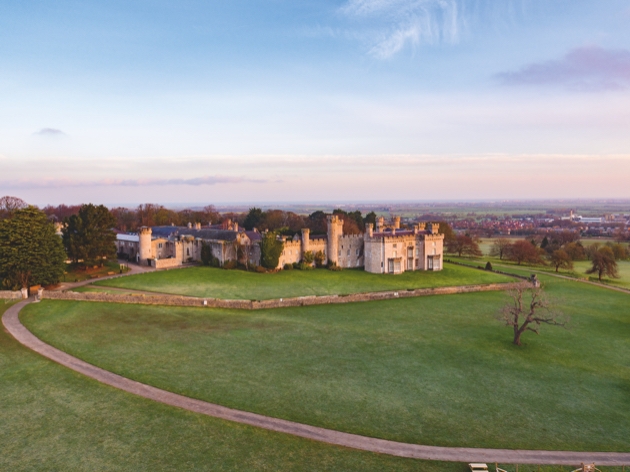 Bodelwyddan Castle Hotel has created a Mamamoon to give hard-working mums a break after the stress of wedding planning. The Wind-Down Packages have been announced in response to over a third of mothers-of-the-bride/groom reporting that they need a relaxing holiday after the wedding, and 50 per cent said that they found the experience extremely stressful.

The Mamamoon break includes spa access, gin and wine tasting, complimentary breakfast and dinner, as well as stress-busting activities such as yoga and archery.

Terry Stirling, the general manager at Bodelwyddan Castle Hotel, said: "It's been so tough to see how many times couples have had their big day postponed over the past 18 months, but suffice to say it's not been easy for mothers-of-the- bride/groom too. That's why we wanted to recognise their heroic efforts – being a shoulder to cry on when dates are rearranged, organising table plans with military precision and being the voice of wisdom in the wedding dress shop. It's certainly not an easy job! That's why we've launched the world's first Mamamoons – a chance for mothers to put their feet up after the wedding and be waited on hand and foot – they deserve it!"

Check out www.warnerleisurehotels.co.uk for more information.