Want even more inspiration?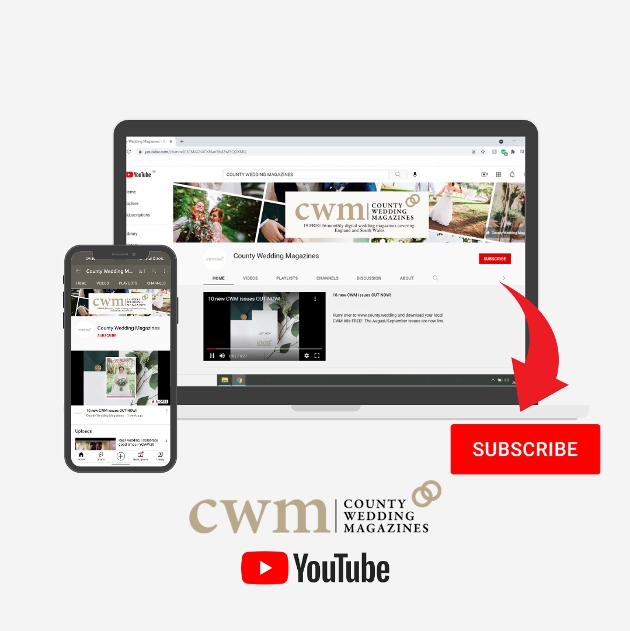 Here at CWM HQ we're literally never satisfied when it comes to providing our readers with enough wedspiration. Because, really, what is enough? We'd go on forever if we could. So, with that in mind, we've created our very own County Wedding Magazines YouTube channel, just for you.

It's full of tons of big-day ideas from venue tours to dream dresses. Catch up on beauty reviews and how tos from our beauty editor and peek behind the scenes of styled shoots featured in our titles past and present. You can even be a fly on the wall at some real weddings – after all, if we're honest, who doesn't love being a bit nosey! And we haven't stopped there, as you'll also find local supplier interviews packed with tips and tricks.

We're adding more content all the time, so why not hit subscribe so you never miss a thing? It's your one-stop shop for wedding vid-spiration! Simply head to YouTube and search 'County Wedding Magazines' or click here.