5 songs to avoid on your big day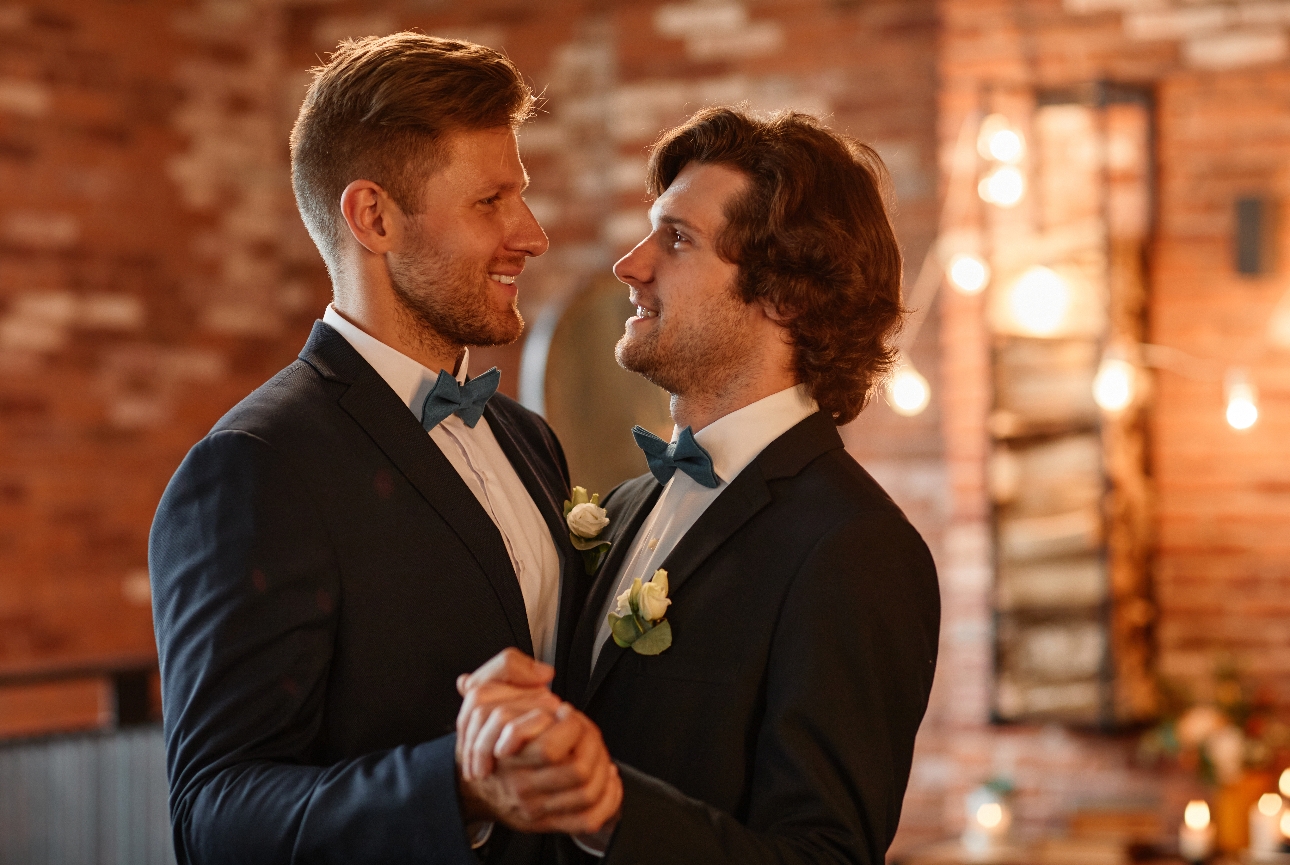 On top of organising flowers, dresses, venues and speeches, choosing the music for your wedding is yet another decision to make. But where do you even begin? The options are seemingly endless and the song you do pick will be the one that you define as 'yours' for the rest of your lives together.

Wedding decor specialists Ginger Ray have crunched the numbers to reveal which songs and artists have made it onto the most Spotify wedding playlists and could be, dare we say it... overdone. So, whether you want to embrace the most popular choices (they are favourites for good reason after all) or whether you want to know which songs to avoid if you are looking to create a more unique soundtrack for your big day, here is Wedding Spotify, Wrapped.

Top artists: 1 Dan + Shay 2 Ed Sheeran 3 Nat King Cole 4 Michael Bublé 5 Frank Sinatra
Top songs: 1 Can't Help Falling in Love 2 You Are the Best Thing 3 Beyond 4 I'm Yours 5 At Last
Most popular playlist: An Elegant Affair - 964,418 likes

If you were one of the 56.5k people searching for 'Wedding Playlists' for your wedding last year, you weren't alone. As people look to cut costs by taking entertainment into their own hands, creating your very own collection of songs or choosing a ready-made playlist is a great way to ensure everyone can dance the night away. Some artists are just pros at creating music that puts you in your feels, and there are a few significant characters who are repeatedly featured on Spotify's Wedding Playlists. American country music duo, Dan + Shay, were the most featured artist in wedding playlists with their songs "You" and "From the Ground Up" playing a frequent part in the most important day of couples' lives. Finding a set of lyrics that tell your story is the difference between a love song and your love song. Turns out there are a few songs that a lot of people can relate to. King of Rock 'n' Roll, Elvis, created a song that stood the test of time for sweethearts, with "Can't Help Falling in Love" coming in as the most popular song on Wedding playlists. The most popular Spotify wedding playlist was a classy selection, featuring Louis Armstrong and Ella Fitzgerald, titled An Elegant Affair. With a selection of jazz and well-known love songs, it is a fitting playlist for cocktail hour and canapes.

Music sets a tone, stirs up emotions, and shares a message with your guests, so picking the right songs is key—as is making sure they're a good fit for the ceremony you have planned. Jess Martin, wedding expert at Ginger Ray shares 5 tips for choosing your wedding music.

Check with the venue
"Creating your own playlist is all well and good, as long as you have speakers available that you can play your music out of. Whether you want to DJ yourself or have live music, ensure that you know the set-up before committing to the entertainment. Similarly, make sure you know about any noise restrictions that could affect your plans."

Consider your history
"Choose songs that reflect your relationship. Maybe the lyrics tell a story that you can relate to, or perhaps the songs featured at a pivotal point in your lives and it holds a special memory for you both. Just ensure that you both love the music as it will form part of a core memory of your wedding for years to come."

Read the lyrics
"We can all be guilty of blindly singing along to our favourite songs without really considering the words. If you choose a less conventional song as your first dance because you love the tune then make sure you have really listened to the lyrics as well to avoid any awkward moments."

Set the mood
"As the happy couple, you are responsible for setting the mood for your big day so make sure your music choice reflects this. If you are going for a relaxed, laid-back vibe, choose music that is calming. Similarly, if you want to get everyone on the dance floor, set the mood and choose some floor-filling crowd pleasers."

Celebrate
"Although choosing music for your big day might seem intimidating, remember this is your big day to celebrate and if you enjoy the music you've picked then that is the most important part, don't worry about pleasing everyone!"