M Bakery in Newport has added artisan brioche doughnuts to its menu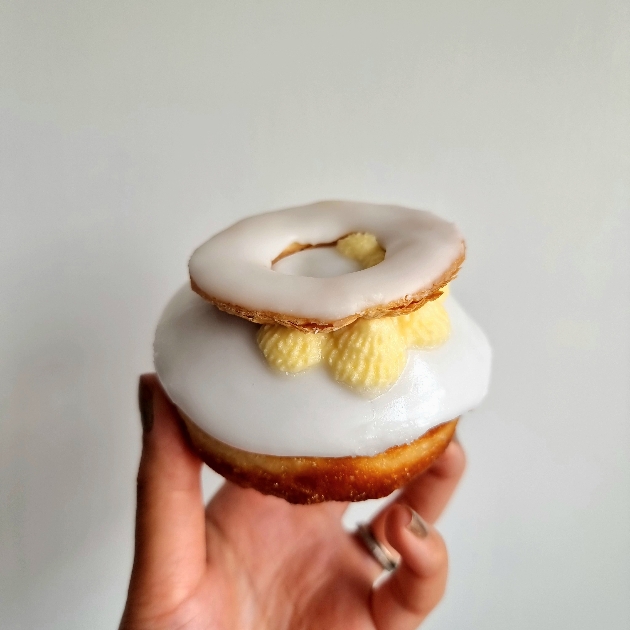 M Bakery in Newport has added artisan brioche doughnuts to its menu. "After taking a long break from creating cakes, I've decided to make a comeback but with an additional treat added to the menu," says owner Mai Bignell. "All of my brioche doughnuts are filled and decorated beyond the conventional, and for guaranteed freshness, are made to order." There are currently six flavours to choose from:

• Lemon, Pistachio and Rose Petal Delight is a heavenly combination of tangy lemon curd filling, topped with a velvety ganache montée vanille, finished with hand-crushed pistachios and delicate rose petals.

• The Chocolate Salted Caramel Doughnut is a crowd favourite filled with homemade salted caramel, which harmonises perfectly with a luscious milk chocolate ganache. It's finished with pieces of delectable dark chocolate shards.

• The Custard Slice is filled with a generous serving of indulgent creme patisserie and topped with a glaze of icing to mimic the iconic dessert.

• The Classic is simple yet divine; this doughnut is coated with a layer of sugar, filled with delectable blueberry jam, and topped with ganache montée vanille and a fresh blueberry.

• Oreo Cheesecake is a treat for the senses; this doughnut is filled with a luscious Oreo cheesecake filling and topped with glazed icing. A generous dusting of crushed Oreos adds texture, while an Oreo cheesecake rosette and cookie shards complete the look.

• Strawberries and Cream is another bestseller; this doughnut is a celebration of freshness and indulgence. The light and fluffy dough is filled with dreamy, Chantilly cream and hand-cut pieces of fresh strawberries. It's finished with a rosette of cream and half a strawberry perched on top.

Visit www.m-bakery.co.uk for more information.