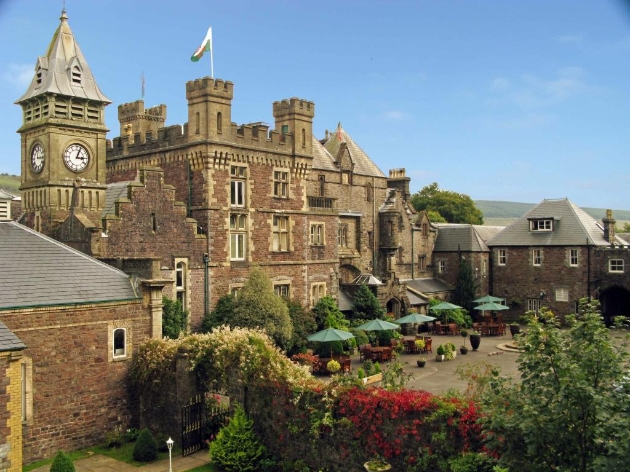 Craig Y Nos Castle, SA9 1G
01639 731 167 | www.craigynoscastleweddings.com

Situated in the Brecon Beacons and surrounded by acres of tranquil countryside is the impressive Craig Y Nos Castle. Back in 1878, the property captivated Adelina Patti, the leading opera star of the day, who decided to make the castle her home. With a rich history, the hotel combines historic architecture with grand colours to make a stand out wedding venue. Visitors will be able to engage in a tour, book one of the 36 en suite bedrooms and enjoy the bar, private lounge and gym.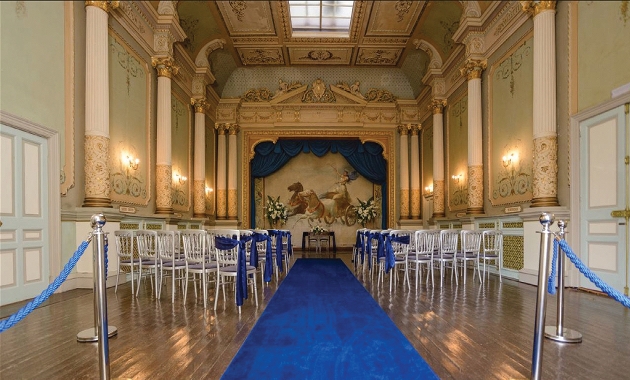 Credit: www.jenkins-photography.co.ukCelebrate in style
The Theatre (120) is one of only eight Grade I listed opera houses in the UK. The area has a 125-year-old curtain depicting Madame Patti on a chariot in Rossini's last Italian opera and the walls are decorated with the names of Patti's favourite composes.

The Music Room and Billard Room are also available to create space for a further 120 friends and family.

Receptions are held in the Conservatory, with a maximum capacity of 130 loved ones.

We love...
The Patti Bar and Nicolini Lounge are located in the centre of the castle and are available for guests to use throughout their stay.