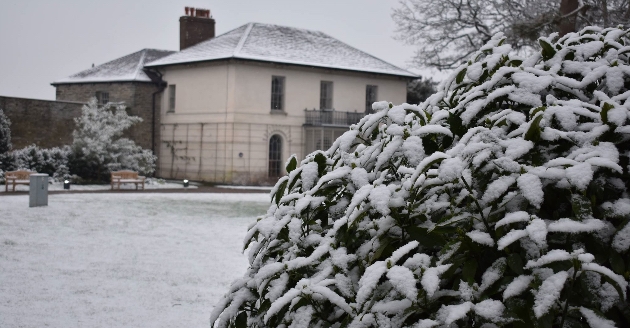 Cardigan Castle, SA43 1JA
01239 615 131 | www.cardigancastle.com

Cardigan Castle is a 900-year-old property with a rich and varied history. The award-winning wedding venue is surrounded by walls and towers that were constructed in the Medieval era and have been added to over the last nine centuries. Within these walls, couples will find an immaculate regency lawn, flower beds bursting with colour, towering trees and a beautifully restored Georgian mansion. Situated in the heart of Cardigan, the two-acre site provides stunning views over the River Teifi and nearby countryside.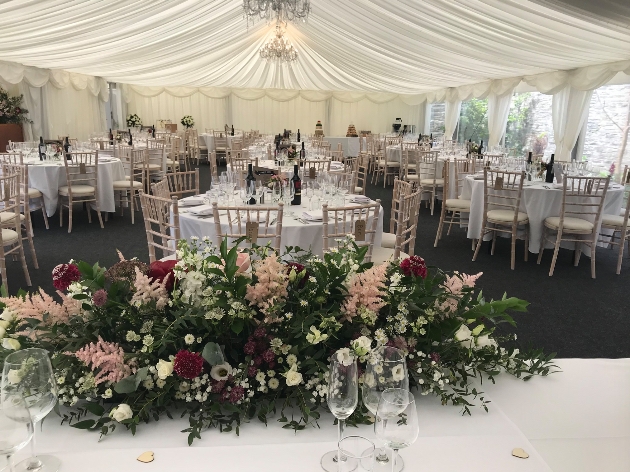 Celebrate in style
There are a variety of areas available for weddings. The Tower Room, a beautiful space situated within the 13th-century North Tower, has been lovingly restored with a distinctive circular space and room for 60 guests for the service.
Alternatively, the Castle Green Lawn can be used. Surrounded by the castle grounds, this space is ideal for larger celebrations of up to 130 loved ones. There's also a deployable stretch marquee that can be used if the weather takes a bad turn.
The modern restaurant building, Cegin 1176, can be transformed to cater for any wedding with floor-to-ceiling windows, affording views and room for 120 friends and family.
Larger receptions of up to 130 nearest and dearest take place in the Pavilion, a marquee type structure that's recently been renovated to include solid glass panels, oak effect flooring and a stone wall of the castle.
We love...
All weddings booked at the venue will receive a free menu tasting for up to six people, a tour of the castle the night before the wedding followed by a specially discounted meal.