Take a peek inside luxury wedding venue, Manor Parc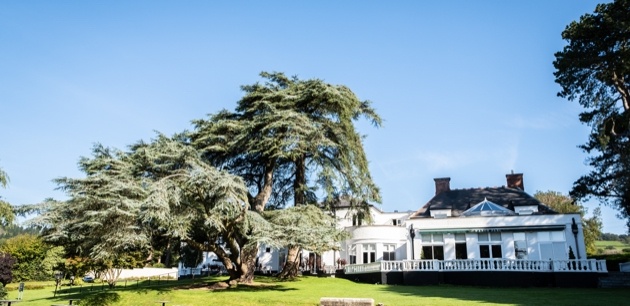 Credit: www.ramphoto.co.ukManor Parc, CF14 9UA
02920 693 723 | www.manorparc.com

Built prior to 1850 as a country manor house called Y Parc. The venue has had a long history and was once home to a family of potato merchants. Over the years the property has been transformed, and in 1984 it became Manor Parc, an independent family-run venue. Since then, the house has expanded its offerings and has become a beautiful setting for weddings.

Surrounded by acres of charming countryside, there are plenty of places to take photographs, including the on-site terraces, balconies and Cedar trees. Couples will be pleased to find 21 bedrooms, oak flooring, 200 free car parking spaces, a grand oak staircase and a new outdoor seating area.

Celebrate in style
The Orangerie is available for weddings and boasts a gorgeous glass-domed ceiling and patio doors that lead out onto the grounds.

Alternatively, the Cedar Room can be used. Benefiting from two large bay windows, the space looks out onto the Cedar trees and surrounding countryside.

We love...
The newlyweds will receive a complimentary suite on the night of the wedding and a discounted rate the night before. There's also no charge for room hire, lots of free parking spaces and complimentary Wi-Fi.