Tie the knot at Cardigan Castle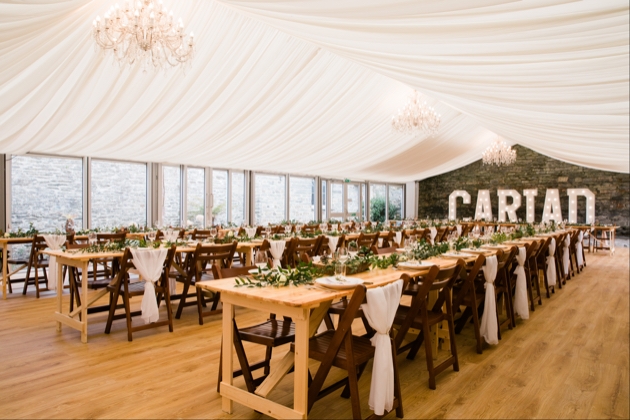 Credit: www.mumfordphotography.comCardigan Castle, SA43 1JA
01239 615 131 | www.cardigancastle.com

Cardigan Castle is a 900-year-old property with a rich and varied history. The award-winning wedding venue is surrounded by walls and towers that were constructed in the Medieval era and have been added to over the last nine centuries. Within these walls, couples will find an immaculate regency lawn, flower beds bursting with colour, towering trees and a beautifully restored Georgian mansion. Situated in the heart of Cardigan, the two-acre site provides stunning views over the River Teifi and nearby countryside.

Celebrate in style
There are a variety of areas available for weddings. The Tower Room, a gorgeous space in the 13th-century North Tower, has been lovingly restored in a distinctive circular shape and has room for 60 guests.

The team offer ceremonies for up to 130 on the Castle Green, surrounded by the immaculate Regency Gardens.

Couples can stay on-site for the whole weekend in the four and five-star accommodation sleeping up to 28 guests with a variety of studio flats, family rooms and even a wing of the Georgian Mansion to choose from. The elegantly restored Gardener's Cottage is perfect as a bridal suite. Start the day the right way with breakfast in the award-winning restaurant, Cegin1176, which is included in the castle's packages.

Large receptions of up to 130 nearest and dearest take place in the recently renovated Pavilion, which provides a beautiful blank canvas.

We love...
The five-star accommodation, complete with a hot tub, is the perfect setting to relax with family and friends.