Hensol Castle has launched 23 new design-led bedrooms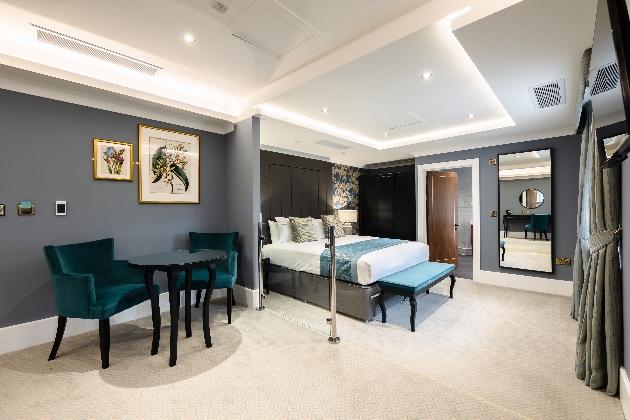 Hensol Castle has launched 23 new design-led bedrooms, each of which blends contemporary opulence with the splendor and heritage of a listed castle. The beauty of the new accommodation is that no two rooms are the same – a deliberate design feature to make every guest's stay that little more special. All rooms have large en suites furnished with free- standing baths for some indulgent pampering on either side of the wedding celebration, while others boast dressing rooms and separate lounges. Many have stunning views across the castle parkland and serpentine lake – ideal for those looking for a quiet space to retreat among the excitement of the occasion.

Stephanie Metson, the marketing manager, said: "Weddings are the most special of events and it's really important that guests, as well as the happy couple, are well looked after and enjoy every moment. We are confident this sumptuous new accommodation will perfect our wedding package for couples who want to hire a venue exclusively and have everyone celebrating together in one location. We have spent a lot of time, care, and attention in creating something truly special that is both luxurious and sympathetic to the history of the castle."

Check out www.hensolcastle.com for more information.