Get married at Craig Y Nos Castle in Swansea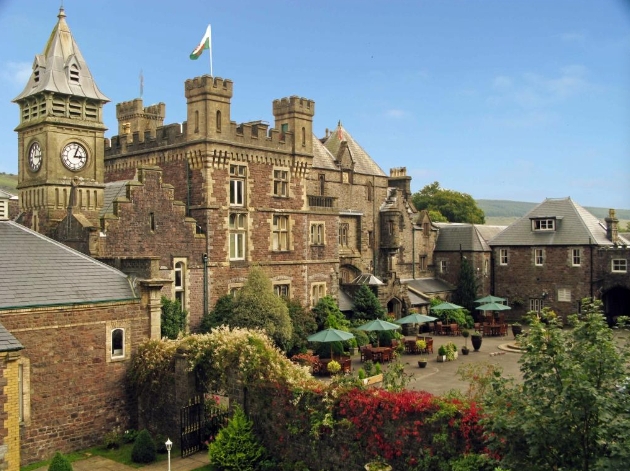 Craig Y Nos Castle, SA9 1GL
01639 731 167 | www.craigynoscastleweddings.com

Craig Y Nos Castle is a history lover's dream. Located on the edge of the Brecon Beacons, it's surrounded by beautiful grounds and views. Once home to Adelina Patti, the world-famous opera singer, the castle is a grand space with a long and interesting history that dates back to 1840. Inside are 36 en suite bedrooms, a state-of-the-art gym with high-quality apparatus, a private lounge and a luxurious hot tub.

Celebrate in style
The Theatre is one of only eight Grade I listed opera houses in the UK. The space can accommodate 120 guests throughout the day and is decorated with a 125-year-old curtain depicting Madame Patti on a chariot in Rossini's last Italian opera and the names of Patti's favourite composers.

The Conservatory can hold 130 loved ones, and the Music and Billard Room has room for 120 people.

Located in the centre of the castle is The Patti Bar and Nicolini Lounge, both are available for loved ones to use throughout the night.

We love...
Lovebirds can organise a tour of the castle.