Welsh Green Weddings is a family-owned, eco-driven and organic farm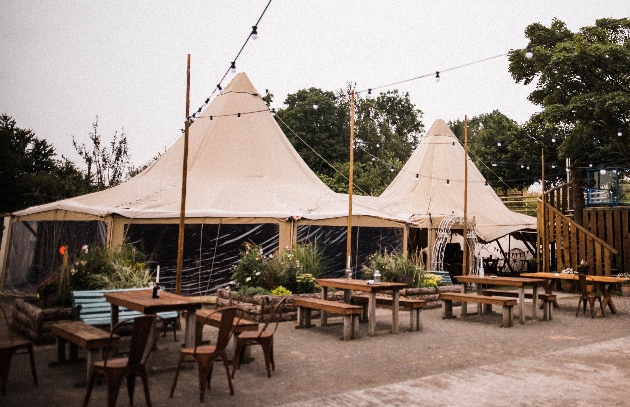 Credit: www.dominiclemoinephotography.co.ukWelsh Green Weddings, SA44 5XE
01559 370 517 | www.welshgreenweddings.co.uk

Welsh Green Weddings is a family-owned, eco-driven, organic farm situated in the Carmarthenshire countryside. The team grow and cook with a lot of their produce, all the heating is biomass or solar thermal, and the power is solar PV to help encourage low-impact weddings.

Celebrate in style
Weddings can take place in the new courtyard using the beautifully- decorated Pole Barn and the Yard Tipi for celebrations. The maximum capacity for the Pole Barn is 220 guests, and the Yard Tipi can fit 140 nearest and dearest.

Alternatively, the Oak Pagoda is available for up to 10 loved ones in the established walled garden. The pews, benches and hay bales can accommodate 200 people and the Old Dairy, which boasts a wonderful stained glass window, has room for 76 friends and family.

We love...
There is a range of on-site accommodation available, including a double- decker bus, yurts and a gypsy caravan.