Tall John's Weddings is a charming venue situated within acres of exquisite grounds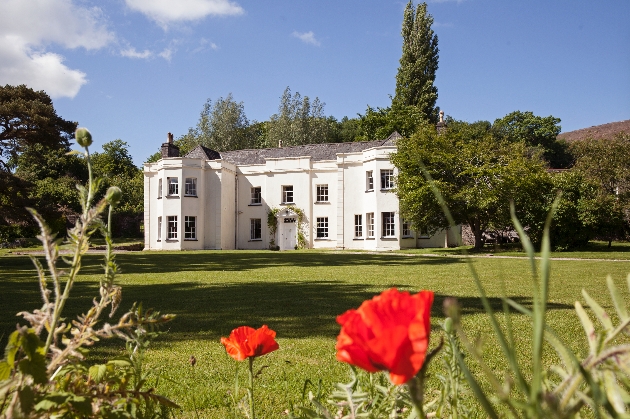 Tall John's Weddings, LD3 7PX
01239 821 143 | www.talljohnshouse.com

Situated within acres of exquisite grounds with mature trees and breathtaking views across Brecon, Tall John's Weddings is a charming venue that's perfect for nuptials. The gardens at Tall John's House are the brainchild of Willow Cracroft, who transformed it from an overgrown and neglected space into an amazing garden with features such as a rill, rose arbour, silver birch circle and a splendid display of flowers, shrubs, fruits and vegetables.

Celebrate in style
The restored Welsh Barn is available for weddings and looks across the Black Mountains. Boasting an enchanting courtyard and a wooden gazebo that can be decorated with flowers and covered in Perspex if the weather is unkind, the space has electric points, underfloor heating, insulation, hard floors and a catering area.

The split-level Granary, with its canopied beams and light-stone floor, can accommodate 80 of your loved ones downstairs, but there is space in the gallery above for extra friends and family if needed.

Those of you wanting to enjoy the great outdoors can tie the knot anywhere in the gardens or underneath the wooden gazebo.

We love...
Included in the venue hire is two nights in the Honeysuckle Cottage, which sleeps eight people on a self-catering basis. The Coachmans can also be used on your wedding night and the house is available for up to 27 guests on a staffed basis, with breakfast included.