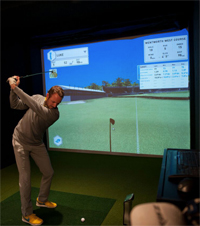 See off your single days in style
Q. We're currently looking for a venue that we can also use for our hen and stag dos. I really want to have a relaxing day with my best girls while my hubby-to-be wants to do something more adventurous. Do you have any suggestions?
A. Kimberley Heath says: Here at Bryn Meadows we have packages to suit everyone.

Hens
I recommend our Cherish Spa Day package, relax around the pool and use the luxurious facilities including the Jacuzzi. If you wanted to do something a bit more vigorous, our fitness team offer a one day body blitz at the Bridal Bootcamp. Spend the day with personal trainers who will get you burning calories, toning muscle and strengthening your body ready for the big day. Lunch is included as well as fruit smoothies, plus you'll have time to sooth your sore limbs in the hydro spa.

Stags
I highly recommend you try zombie golf on our golf simulator. You'll get to fight the undead horde against the clock in the ultimate skill-building challenge. To complete the experience you can even add an overnight stay, this means the hens and stags can combine the festivities and enjoy a meal together.