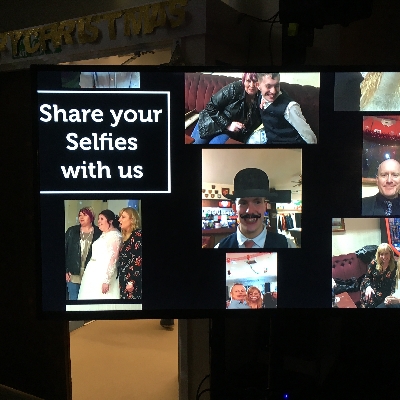 Now that's entertainement
Q. My wife-to-be and I are looking for some fun entertainment for our reception next year. What's popular right now in the world of weddings and will appeal to all our guests?
A. June Gould says: We have an interesting situation at the moment and don't know if 2021 weddings will be permitted to have the traditional numbers and fun practices that we had pre-pandemic. Don't worry, there are still ways to have a good time even with smaller numbers. This is where technology comes in! We can utilise it so even when the pandemic is a thing of the past, aged grandparents who are too frail to travel will still be able to be involved with your big day.

A selfie wizard allows people both in the room and at home to upload pictures of themselves and send text messages. People can use it to share a memory of you as a couple or answer questions. What's more, you'll get to keep all the images on a memory stick which can double up as a guest book.

Many of you will have used Zoom for work meetings or socially, but how about using it to broadcast your wedding to those who are unable to attend? Hire a supplier who can manage this for you with quality sound and vision equipment. Your loved ones won't need to do anything other than connect to the link provided. The beauty of this is you can have a copy of the broadcast saved too! You can extend the fun by having quizzes with your remote guests or remote dancing to some memorable or significant music. Your aged relatives could even do a speech. Don't write off your options with micro weddings. It's still possible to be inclusive even with restrictions.
June Gould, SGDJ Weddings
www.sgdjweddings.com