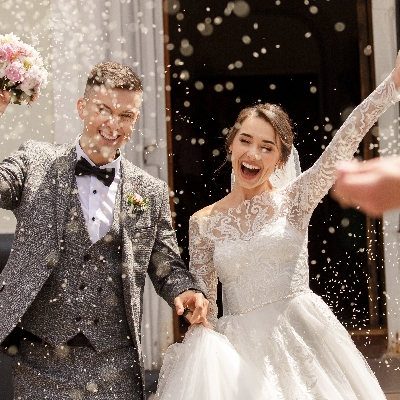 Planning SOS
Q. Our wedding was postponed due to COVID-19, and we're feeling overwhelmed by the idea of replanning everything. Do you have any suggestions?
A. Vanessa Shipman says: It's a deflating feeling to have carefully planned and organised everything to then have it cancelled. I feel for all the couple that have been affected this year. My best advice would be to try and see the extra planning time as a bonus.

You've already done the hard work of choosing the perfect venue and suppliers, the real challenge now is the admin involved in rescheduling to a date that works for everyone. I won't lie, this can be quite a juggling act, but it's possible to streamline the process. The first step is focusing on your venue. Find out asap what dates they have available, then send out a blanket email to all your suppliers with the various options (remember to include your key guests). Fingers crossed there will be a date that works for everyone but have a plan B in mind just in case.

If it all feels too overwhelming, there are wedding planners across the country who will be more than happy to take care of this for you.
Vanessa Shipman, TogetherNess
www.togetherness-creativeweddingsinwales.com