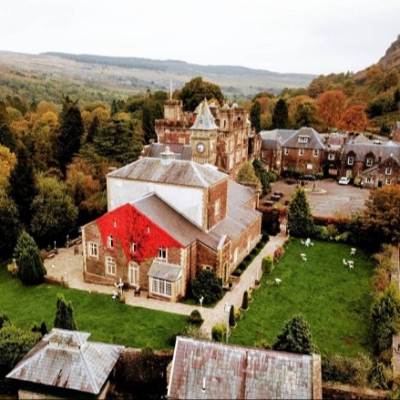 Truly romantic
Q. My partner and I have just got engaged and are excited to start looking for a venue. How do we begin our search?
A. Nicola Jones says: Don't skip the research. Having a rough idea of what style inspires you will help you choose the perfect location for your big day. Start looking through magazines or go online for inspiration. The key is to compile your favourite imagery into one easy-to-access place, creating an inspiration board that will guide you through a lot of your future decisions! Once you have that together, the rest falls into three easy steps:

Know your numbers/location – Have a rough idea of how many people you want to celebrate with, both for the ceremony and the after party, and what kind of backdrop would best suit your nuptials. It might be a bustling hotel in the city, a marquee by the sea, or even a castle tucked away in the heart of a National Park. Your inspiration board will help with this as you'll notice clear themes will start to emerge, and knowing your numbers will save you from visiting venues that can't cater for your party size.

Get surfing – Now you know what to look for, get on the internet and be specific with your search; using keywords that fit your dream destination. You often get some helpful articles from compilation sites, saving you the time and effort of trawling through multiple pages.

Book some appointments and get visiting – This is the BEST part. Try not to spend too long on websites making comparisons; check out pictures, capacity, and cost of packages. If a venue ticks those three boxes, hit the contact button and set up an appointment to visit. Try to enjoy the experience and remember only your opinion matters!
Nicola Jones, Craig-y Nos Castle
www.craigynoscastleweddings.com