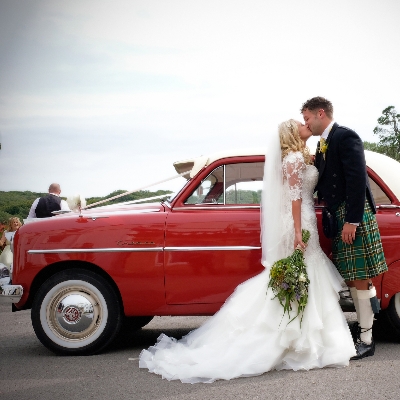 Love through a lens
Q. What should we ask a potential photographer before booking?
A. Paul Davies says: The first thing you need to do is a little research. Ask friends and family for recommendations and look at various websites to get an idea of what style you like. Every photographer has their own technique, so if you want a particular look, check to see if it's something they can offer.

- We tend to get booked up 12 to 18 months in advance, so start by seeing if your chosen supplier is available on your date. It's important you meet in person to find out more about their work and decide whether you gel with them. Ask to see a few wedding albums of the whole day instead of just a few select pictures.

- What are their packages and prices? How much is the deposit and when does the balance need to be paid? Find out if there are any extra costs for a second shooter or travel expenses. It's also worth looking at their packages and seeing if they offer half or full-day options.

- Do they have insurance? All professional photographers should have Public Liability and Professional Indemnity Insurance.

- How long do they stay? I usually start around two-and-a-half hours before the ceremony and stay until an hour after the first dance or later if there are fireworks.

- Have they shot at your venue before? If I haven't, I would usually go and check it out beforehand and speak to the wedding coordinator.

- Do you need to feed them? Usually yes if they're staying after the wedding breakfast. A lot of venues will feed the photographer, but some will charge you.

- Do you need to make a list of shots? Most do the standard groups, but if you have something in mind, ask your photographer.

- Finally, I always recommend that the happy couple take out wedding insurance just in case they have to cancel or postpone. It's very cheap and could save you a lot of money in the long run.
Paul Davies, Paul Davies Photography
www.paul-daviesphotography.co.uk