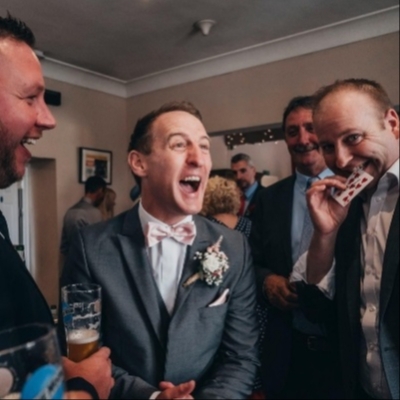 Just like magic
Q. My wife-to-be and I are thinking of hiring a magician for our big day. What should we ask before booking?
A. Bryan Gunton says: Chat with the magician and ask about their experience and available options. A large percentage will perform close up magic, so you may need to shop around for different options. Ask if they have worked at your venue and, if so, what works well there.

Price is often the biggest question. Some start as low as £100, and others range up to £1,000. It may be hard to understand why there is such a difference, but the answer is that a magician can do more than just tricks, with added value, experience and availability, the price is generally higher. A full-time entertainer generally charges more as it's their sole income and have the expenses of running a business. Ultimately, only pay what you're comfortable with and remember extras will cost more.
Bryan Gunton, Bryan Bunton Close Up Magic
www.bryangunton.co.uk