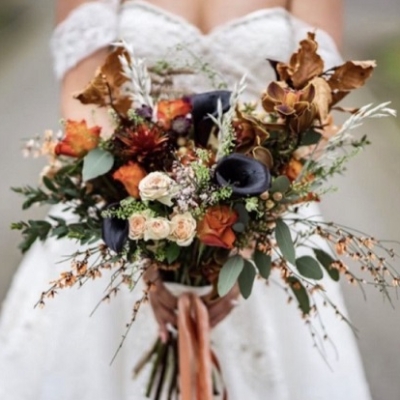 Treasured memories
Q. I'm thinking of having my flowers preserved after the wedding. How does the process work?
A. Kate Pugh says: Start by contacting your supplier to secure your date. You will be contacted before the wedding to arrange how you will get your bouquet to them. For example, I ask couples to either post their blooms using my guide or bring them down to my studio.

I then ask couples what they would like made from the bouquet. I offer a wide range of products, including coasters, earrings, letters, frames and much more. Once that's decided, the flowers will go into a drying process which takes about two-three weeks. Once this is done, the flowers are ready to go into the design stage. They will then be coated in resin, sanded before a top coat is applied, and then the order is complete and ready to be given to the happy couple.
Kate Pugh, Out of the Box
www.instagram.com/outofthebox_bykate