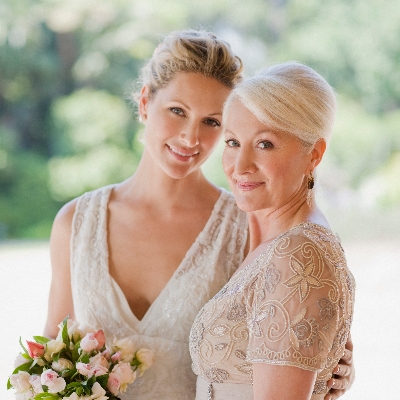 Fashion queen
Q. We're planning a summer wedding for next year. What colours and styles would you suggest our mums look for?
A. Caryn Emma says: Hopefully, spring/summer 2022 will be the year of weddings with colours reflecting what will be an uplifting and energising year whilst restoring balance into our lives. Take inspiration from the orchid flower, an intense hue of magenta alongside a natural shade of olive. Butter yellow and mango sorbet are also dominant tones set to storm the catwalks, with the most predicted one being Atlantic blue.

So, where does this leave our mother-of-the-brides/grooms? The dress only option is becoming more sort after rather than the uniform dress with jacket. Bolder shades are also more popular with fashion-conscious women who are opting for re-wearable outfits that can be pulled from the wardrobe for other occasions, and designers are quick to pick up on that.

Timeless styles and lightweight fabrics are replacing more structured shapes to allow your mum the freedom to dance the night away. However, it's always important to remember that your mum has to feel comfortable and confident in her chosen outfit, so it's essential she tries on lots of different looks, shapes and colours.
Caryn Emma, Baroque Boutique
www.baroqueboutique.co.uk