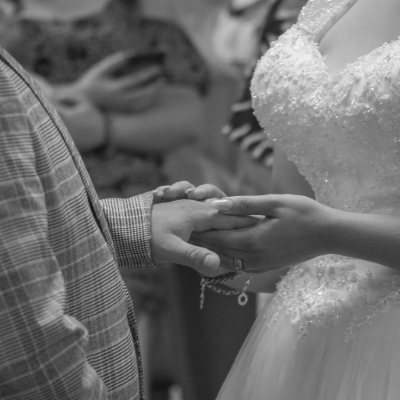 Making memories
Q. Our big day is fast approaching, and we're thinking of booking a videographer, but we're not sure what to look for. Do you have any tips?
A. Darren Bye says: - Ensure that your videographer can meet up with your photographer before the wedding. It's important that the two communicate, so they don't get in the way of each other's crucial shots.

- Check the contracts of both your photographer and videographer to make sure there are no clauses that may cause issues.

- Make sure your chosen supplier has full insurance. Without it, they may not be allowed into certain venues.

- Look for credentials to show that they are qualified.

- Check the videographer has been DBS checked. This will give you peace of mind about their general background.

- Check their portfolios.

- Don't be scared to ask for a particular film style. A good supplier will be open to your ideas.

- Find out how many cameras and crew will be there on the day.

- Some videographers will require a constant light source if the venue is poorly lit. If you think this will ruin the atmosphere, then find out what equipment they would require before booking.

- Find out what format the video will be. A good supplier will be able to supply any format you request.
Darren Bye
www.knapproductions.co.uk