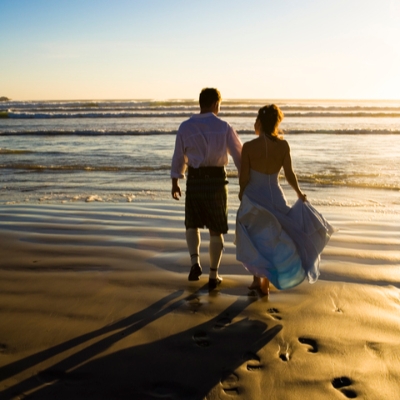 Strut your stuff
Q. We're getting married next July, and my hubby-to-be wants to wear a kilt. What's on-trend, and how long before the wedding should we book an appointment?
A. Tony Collins says: The demand for kilts gets bigger every year, and I believe 2020 is going to be no exception. We're finding customers are coming from all around the world to honour their heritage and purchase their family's tartan.
* When we dress a Welshmen or Scotsman in the full regalia, the reaction from their nearest and dearest is amazing. The style will make your groom stand out, and it looks great in photographs.
* Over the past few years, menswear has become more modernised. Couples can now combine traditional designs such as St David's Welsh National Tartan with green tweed or burgundy jackets to create a totally different look.
* Keep in mind that some of your hubby-to-be's groomsmen may not feel comfortable in a kilt. If that's the case, don't panic; we offer waistcoats, ties and suits that will coordinate with his outfit.
* Book early. An appointment takes roughly 45 minutes, and the sooner you decide on a style and have a fitting, the better.
Tony Collins
www.formal-hire.com