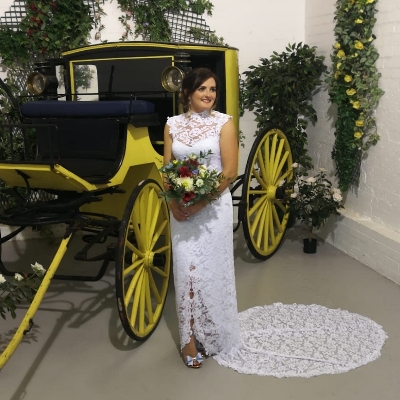 Perfect fit
Q. How long before the wedding should we get in touch with an alterations company, and what should we expect from our first appointment?
A. Patricia Kent-Marrast says: - Book an appointment at least three months before the wedding.

- You'll receive a reminder two weeks before your first appointment.

- The first appointment will be a no-obligation consultation where all your alterations will be discussed free of charge.

- You will be given an approximate cost, and if you're happy for them to
carry out your changes, you should be able to leave your dress with them with no storage fee or deposit required.

- At the end of your appointment, dates for further fittings will be made, and you're encouraged to stay in contact between appointments if you have any questions or concerns.
Patricia Kent-Marrast, Pat's Sewing Alterations
www.patsewingalterations.com