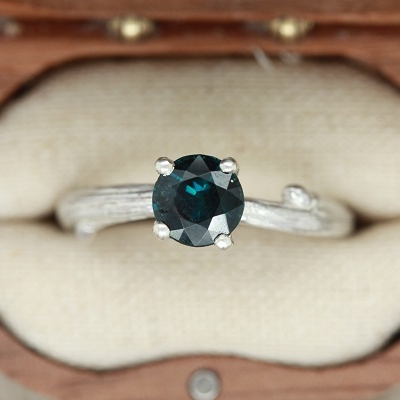 Ring-a-ding-ding
Q. My hubby-to-be and I want to wear personalised rings for our wedding. Do you have any ideas of how we could do this?
A. Bethan Jarvis says: Your wedding day will be one of the most unforgettable days of your life, so what better way to commemorate it and celebrate your bond than with personalised matching wedding rings? These can be anything from having each other's fingerprint impressions imprinted on the inner or outer band, special words engraved, or symbols on the inside that only you and your partner know about.

If you have a memorable location that you share, why not get a ring made with a twig (cast in precious metal) collected from this special location? These beautiful rings can be personalised even further with precious gemstones and diamonds to represent each other or your children. You could have beautifully textured sand-cast wedding bands cast using sand from a beach that holds precious memories. Both the twig and sand cast rings will be a constant reminder of your precious memories.

Research the jewellery you like and find a jeweller that specialises in that style to ensure you get the best possible quality.
Bethan Jarvis, Jarvis & Co. Jewellery
www.bethanjarvisjewellery.com