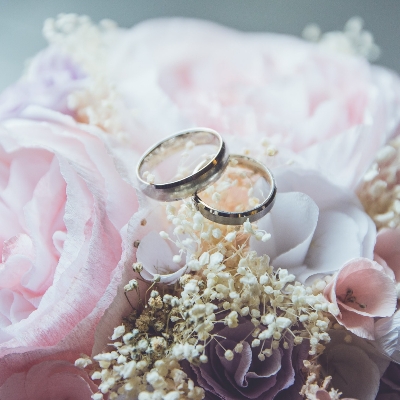 The one for me
Q. Our wedding planner has suggested we hire a celebrant for our big day, should we book one, and what are the benefits?
A. Carol Gunter says: A celebrant is someone who has the skills and experience to create a bespoke wedding ceremony, just for you and you alone. Unlike more traditional approaches, celebrants focus on what is special to you, with no restrictions on things such as location, content or timing. They are not a legal registrar, so couples tend to do the legal bit a day or two beforehand, freeing them up to have their ceremony whenever and wherever they wish. If you're attracted by a once in a lifetime experience that reflects what is important to you, then you should book a celebrant.

- A celebrant will spend time with you beforehand, getting to know you, translating your style and preferences into a personalised ceremony.
- No rules, no must do or can't dos, only endless choices and options.
- Budget-friendly or a complete extravaganza, both are fine or anything in between.
- Involvement of family, friends, children or pets is a definite yes.
- Additional symbolic ceremonies can be made bespoke to you.
- There's no requirement for a licenced venue, it's just a case of wherever you want.
- Traditional, formal, quirky, romantic, retro, vintage, themed – we can cater for whatever works for you.
Carol Gunter, Your Special Celebration
www.yourspecialcelebration.co.uk