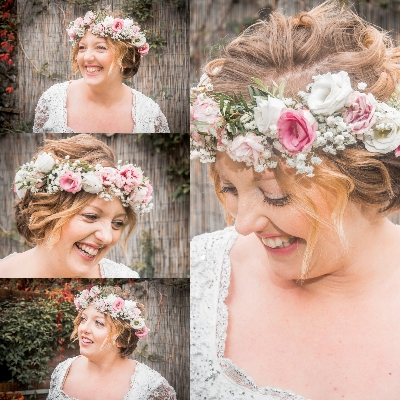 Get the look
Q. How do I find the perfect hair and make-up artist for my wedding?
A. Maya Jasinska says: Choosing a hairstylist or make-up artist is never easy. Before booking a supplier, look at their experience, style, passion and past work. They should be able to create your dream look and have lots of expertise in the industry. Check your supplier has spent years educating themselves and are fully-insured before booking.

The sooner you book your suppliers, the better. If you like their work, don't hesitate to get in touch straight away.

As soon as you've booked your venue and know the time of your ceremony, start looking for your hair and make-up artist.

Once you've found a supplier you like, go onto their website and fill in an enquiry form and await their reply. They should reply within a day. If they have lots of enquiries, then you may have to wait a little longer, but this should be stated on their website. When they reply, they will usually guide you through all the questions that you might want to ask, and those that you might not realise are important, such as distance between the preparation address and the ceremony venue.
Maya Jasinska, Loxus Hair and Makeup
www.loxushairandmakeup.com